The Select Committee on Australia as a Technology and Financial Centre (SCATFC) has just published a cryptocurrency regulation proposal report. The SCATFC is advocating the development of fresh fintech and digital asset industries' rules to support the domestic cryptocurrency economy.

The set of recommendations tabled by the committee to boost Australia's FinTech, and digital asset sectors concern:
The FinTech "de-banking"

The digital banking institutions' (neobanks) policy environment

Cryptocurrency regulation
The senators of Australia are recommending a licensing regime for digital currency exchanges (assessing capital adequacy and auditing). This goes beyond the current obligation of requiring trading platforms to have a mere Austrac (FIA) registration. As these trading platforms deal with billions of dollars in cryptocurrencies, a scent of certainty is needed for businesses, investors, and consumers.

The committee remarks that:
Two prominent Australian-founded digital currency exchanges (DCEs) have recently gained regulatory licenses in Singapore and the UK respectively, showing what Australia is missing out on by not developing an appropriate framework here.
The Australian Senate also asks for a regulatory framework in regards to digital assets' custodial and depository services. The Senate states:
Given the scale of Australia's existing industry for custody of traditional assets, there is significant scope for Australia to benefit from becoming a leader in the digital assets space.
The lawmakers maintain that proper categorization of cryptocurrency assets is required, and a "token mapping exercise" also needs to be done. They further ask for laying out legal particulars for DAOs (or Decentralised Autonomous Organisation). It's also advised that the anti-money laundering (AML) and counter-terrorism financing regulations be reviewed to support innovation. Taxation rules should be in-sync with the principles of digital asset transactions, the Senate believes.

"The committee considers that the Treasury should conduct a policy review on the potential for a retail CBDC in Australia, to ensure these issues are continuing to be appropriately explored in the Australian context," the Senate stated.
Source : bsctimes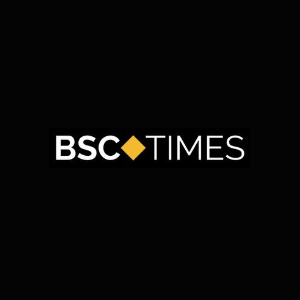 BSC TIMES is a private news network. All posts posted by this user belong 100% to bsctimes.com. All rights are reserved to BSC TIMES for more information about BSC TIMES contact BSC TIMES here.