The new digital asset TLM from the project Alien Worlds was recently announced and is currently still being handed out via the bnb or busd staking pools of Launch pool. As recently mentioned in TLM the future of NFT based staking TLM is heading in an interesting direction with their game platform. The past few days TLM was already available via the MXO Exchange. The price per TLM was fluctuating between $3 – $7.20 (ATH). After it was listed on the Binance exchange an immediate growth in circulation supply increased and the moment TLM was listed on BNB it dropped to a price of $1.44 and later shrunk back to $0.55 – $0.65.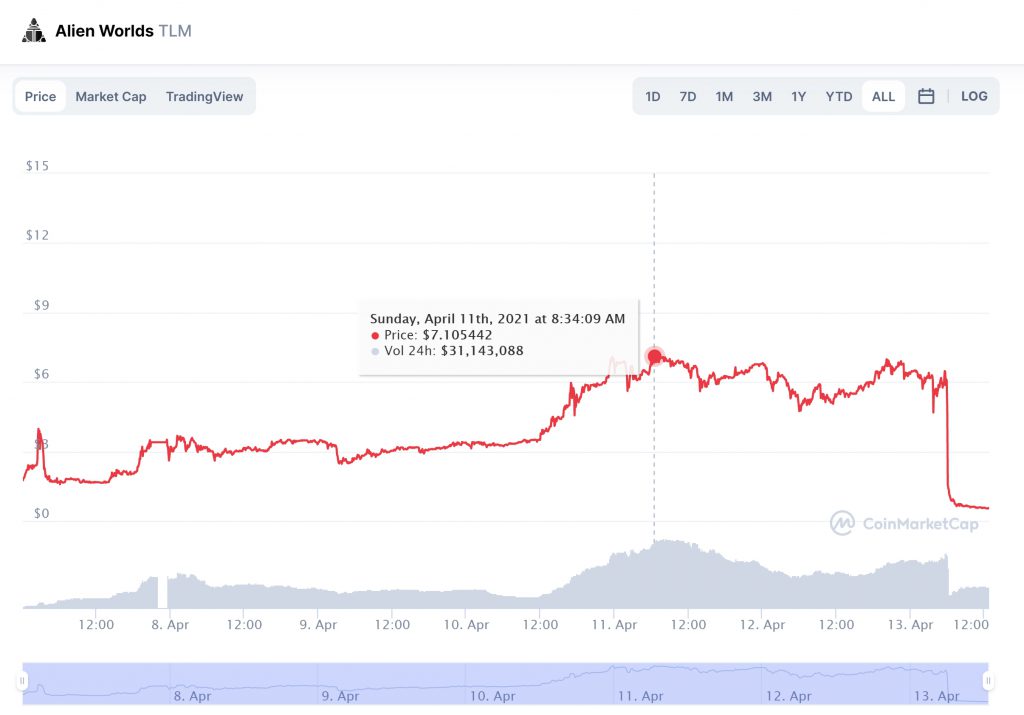 The value of TLM has gone all over the place within a few days. Some have made their gains, others have lost their bags. What is interesting about this screenshot however, is that at the moment when TLM was listed on Binance its value instantly dropped to find its justified and appropriate value.
Also according to Coinmarketcap its flag system it was labeled as a moderated trading source. As you can see on the screenshot below Coinmarketcap has updated the label to low meaning the pricing information is most likely unreliable (as in this case the screenshot above clearly shows).

Conclusion on what I think has happened with TLM
TLM was introduced via the Binance Launch Pool which often indicates a project will show great success over time. MXM and DODO listed TLM on their platform ahead of Binance, whether or not the market only existed out of assets from those that staked via the launch Pool or from private sale investors or team members is unknown to our knowledge. But the fact that with the listing on Binance the market immediately stabelised shows a lot.
Some investors may be upset as a result of what occurred with TLM before its listing on Binance. However, when you think about it, it is still the same old trick with the hood and the rabbit. It goes in and it comes out before you realise it. As for the future of TLM we believe their product shows an interesting approach as we mentioned earlier, with that in mind who knows what TLM will achieve moving forward.

But to justify the price of $7 per TLM lets take a look at the numbers that would be required to realise that as a justified amount over all TLM's.

According to the TLM Technical paper we know the following information:
Cross-chain reconciling mechanism

The tokens governed by the Ethereum token contract and those governed by the WAX token contract must always sum to a notional cross-chain maximal figure of 10bn TLM
Source: Technical Paper Alien Worlds Page 17
In order to reach a justified marketcap where one TLM would equal $7 would be when you have a a marketcap of 70.000.000.000 USD spread over a circulation of 100% of the tokens. In this case as the stats of Coinmarketcap show the actual marketcap is much lower so this indicates that there was a very low circulation supply available on MXO when the price went so high and an increased circulation supply was added to the market when the listing of Binance went public, resulting in an immediate drop of the previous traded value.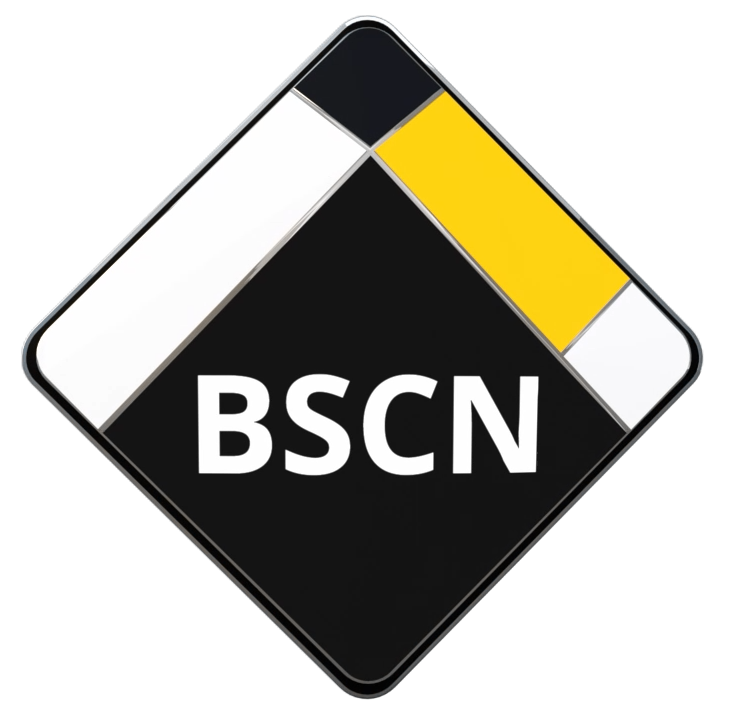 BSCN is aiming to become the leading media coverage platform around the Binance Smart Chain Ecosystem. With a strong focus towards Content Quality, Decentralized platforms, Hot topics in the market, Informative and education sources and guidance in how to be more aware around unreliable crypto projects.