cryptodaily.io hosts an AMA with Zodium. #Zodium #BNBChain #BSCDaily #AMA

Cryptodaily Admin: Wow thank you everyone for joining today's AMA session with Zodium and BSCDaily! I'm your host, Daley and together with me is Mr. Jett – CSO from Zodium. Welcome Jett, how's everything?

Jett Y: Pretty good! Happy to be here! How are you?

Cryptodaily Admin: I'm not doing too bad myself! Looking forward to this AMA with Zodium infact! You are on to something unique here and I would love to ask more about that

Jett Y: Excited

Cryptodaily Admin: So whenever you're ready, let me know and we will start the AMA, Jett!

Jett Y: Lets do it

Cryptodaily Admin: Here we go! The first segment is going to be Q&A with me, I have here the first question about Zodium
---
Q1: Could you please introduce yourself to the BSCDaily community first?

Jett Y: First and foremost, I would like to deliver special thanks to the TK Ventures staff member and the BSCDaily community members for organizing today's amazing event. I'm Jett, CSO Zodium, and it is my honor to take you all through the world of Zodium.

Cryptodaily Admin: Pleasure to have you here with us also
Q2: As representatives of the team, please introduce and explain the Zodium project?
Jett Y: Zodium is a play-to-earn gaming project based on NFTs, created by the former co-founder of Line Friends and its members. The ancient oriental legends of the twelve zodiac animals and star signs are the central theme for Zodium's gaming world, where anyone can contribute and earn by collecting zodiac characters and playing games. Each astrological and animal zodiac sign has its own inherent traits and blessings assigned to it which emphasizes the originality of Zodium's unique 3D animated characters. With just one NFT, users will be able to access and enjoy numerous play-to-earn games ranging from mini-games to metaverse games. We want to introduce a new game ecosystem by connecting users to the characters they play and to become a global project that tells a unique story in multiple business sectors, including NFT, game, animation, and various IP businesses."

Cryptodaily Admin: And as some of us may know, Line Friends have become a sensational phenomenon, at least in Asia. So I'm absolutely thrilled to see what impacts Zodium's going to have in this GameFi market in general. Of course, we will be talking more about the future games and how you plan on integrating the NFTs in each game. For now:
Q3: Who are some of your team's brilliant members? How do you work through the whole journey and the inspiring story behind your project?

Jett Y: Our team mainly consists of three major departments: blockchain development, marketing and promotion, and game production. It is crucial for us to keep our members working in a very fast and lean way in order to adjust to the fast-changing market trend and make the right call on the right timing. Furthermore, to coherently deliver Zodium's story through both blockchain games and IP products, we had written down background stories from the very beginning. Feel free to experience our stories on our whitepaper or website: www.zodium.io/

Cryptodaily Admin: So are the members fully public?

Jett Y: Most of our members are fully public and you can check our members on the whitepaper as well. However, we've got some new crews as our game production dpt has been upgraded recently so the list of our new members will be updated soon!

Cryptodaily Admin: Hey congrats! Keep on getting bigger and bigger everyday!

Jett Y: Definitely!

Cryptodaily Admin: Alright! I think it's time we get to know about the mechanics of Zodium
Q4: Can you tell our community a bit more about "$ZODI Token" and its logic?

Jett Y: $ZODI is a governance token, by acquiring ZODI, token holders can play games, vote on important matters, stake, and claim their rewards. Currently, $ZODI is used to draw and upgrade our NFTs and play games. Also, you can trade $ZODI on Gate .io and Pancakeswap. The game utility token: $CHARIS. Users can earn $CHARIS as rewards for winning battles and use it for various activities in the game such as upgrading weapons and recharging stamina. $CHARIS is a fair-launch token meaning it can only be minted upon being rewarded from winning a battle and will be burned afterward. Last but not least, AUQA is not a token. It is a game point used when deciding the season-winner guild. The guild with the most AQUA is going to win the prize! When you win team or guild battles, you will earn AQUA, and you can use AQUA to boost your guild.

Cryptodaily Admin: Ok understandable! There will certainly be more utilities coming with these tokens as Zodium releases multiple games in the future. So let's talk about that
Q5: How are you going about expanding Zodium to more than it currently is?

Jett Y: Our primary goal is not only building a healthy and enjoyable gaming ecosystem, but also delivering unique branding on the product side via animations, exclusive merchandise for our holders, and NFTs themselves. Sean, our founder, came up with amazingly detailed stories behind Zodium and we want to make the full use out of it. In fact, we are currently undergoing production of our animation with a major animation distributor. 
Q6: What makes Zodium unique from other projects?

Jett Y: Above all, we added personalized touch on the NFT and P2E ecosystem in which you and your NFTs are interconnected by providing Soul Zodiac. Soul Zodiac is the 2nd highest tier NFT that can be collected when you successfully match your zodiac signs (both star and animal) with your date of birth, which we collect when connecting wallets for drawing our NFTs using $ZODI Tokens. We call this concept a Meta-connection.

Moreover, we plan to launch 20 different types of games all accessible with just one of our NFT in the long term, to maintain the increasing value of the NFTs.

Cryptodaily Admin: That's cool! I would say that's mixing both the Western and the Eastern (Asian) culture together as well. Cause I know Astrology is big in the Western culture, we in the East have the Zodiac mainly. 

I like the idea! But I have a side question here: How do users benefit from playing your multiple games?

Jett Y: That's a great question. It will provide more variety of entertainment which will ultimately increase the value of our NFTs in the long run. you can think of Nintendo's business model

Cryptodaily Admin: Ah hah, easier to understand now. Ok, so besides the NFT needed to play your games, what do we need to play?

Jett Y: In order to play our games, you only need to have one of our 12KINDs NFT. That's all you need to have to enjoy 20 diff games. On the other hand, because there are varying tiers among our NFTs, you can also merge one to another to acquire higher tier NFTs which will deliver stronger and better influence in our gaming ecosystem.

Cryptodaily Admin: Nice
Q7: What is the most important part of this ecosystem?

Jett Y: Token sustainability and community. We are always in deep thoughts on how to build a more active, committed, united and transparent community. Adding both tangible and intangible utility of tokens in games, goods, products, and NFTs will maintain its sustainability. For the community, we highly value co-working with other projects and communities to explore more and acquire new users for expanding the entire gaming market as a whole.

Cryptodaily Admin: Agreed! Now, it's time we talk about the recent exciting events of Zodium
Q8: I heard Zodium has started the Closed-Beta Service of the P2E game called "the Land of Battle" recently. Could you please introduce your game?

Jett Y: Sure, we are currently running CBT for our game titled Land of Battle. It is a real-time and turn-based strategy game. It is a team based game and your main goal is to capture and hold a greater number of Territories than your opponents. Therefore, communication with your teammates is the key to winning. 

Cryptodaily Admin: Honestly, the game sounds and looks quite different from what we've been having in the community. And I mean it as a good thing too

Jett Y: Lol thanks!

Cryptodaily Admin: A fun, interactive, and definitely competitive game and I'm all about competition

Q9: What is the next P2E game that Zodium plans to release?

Jett Y: The following game after "the Land of Battle" is called "the Land of Time" which is a racing game. We have scheduled this to be released in Q4 and it will be more visually appealing to the users since 12KINDs NFT will be racing which involves alot of action and movement.

Cryptodaily Admin: It sure will! A racing game is perfect, please release them on IOS too Well done Zodium!
---
Cryptodaily Admin: With this we are now at the end of our AMA session with Zodium

Time for wrapping up, any last words you would like to say to our community?

Jett Y: It was a pleasure meeting you all, and again thanks to TK Ventures family and BSC Daily Community for today's event. Hope you all have a wonderful day and continue to support Zodium!

Cryptodaily Admin: For sure! It's a pleasure having you here talking about Zodium! You guys sound wonderful, all the best for you and Zodium's upcoming "the Land of Battle" game. Take care Jett
Source : cryptodaily.io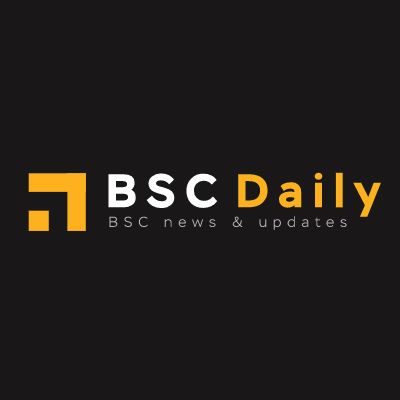 THE OFFICIAL AUTHOR OF THIS POST IS BSCDAILY.COM

BSCDaily.com brings you the latest Binance Smart Chain news, guides & featured projects.