Pro-XRP Attorney Challenges SEC, XRP ($XRP) Remains Bearish
A pro-XRP attorney, John Deaton, has taken a stand against the SEC's allegations targeting Ripple's CEO, Brad Garlinghouse. He points out the possibility that $XRP might not be classified as a security, based on the testimonies of former SEC officials Bill Hinman and Jay Clayton. He disputes the absence of XRP's security status in their statements.
Clarity from these witnesses could potentially save time and expenses, as well as accelerate crypto adoption. In a related development, an $XRP whale moved over $20 million worth of tokens on August 25, 2023, as the price of $XRP breached support levels.
Despite facing significant regulatory challenges, $XRP continues to attract South Korean investors, especially those in their 20s. Recent research reveals that $XRP now accounts for a substantial 20.7% of their investment portfolios, surpassing the combined allocation of 17.5% for Bitcoin and Ethereum. Analysts foresee the potential for $XRP to reach $0.75 by the end of 2023, making it an attractive crypto investment choice.
Binance Labs Offers Web3 Startup Funding, $BNB Consolidates
According to a Crunchbase report from July 18, 2023, venture capital (VC) funding in the Web3 space witnessed a 76% decline in Q2 2023 compared to Q2 2022. Interestingly, Binance Labs has taken the lead in funding Web3 startups over the past six months, accounting for a remarkable 80% of available funding. This development has helped $BNB consolidate its position amidst the current bearish crypto market.
Furthermore, in October 2022, a hacker exploited the Binance Coin ($BNB) Chain bridge, resulting in a breach of $560 million through the creation of 2 million unauthorized $BNB tokens. Subsequently, on August 17, 2023, during a cryptocurrency market crash, a $30 million $BNB position associated with the hack was liquidated on the Venus lending protocol.
The $BNB core team manually executed this liquidation on the Venus lending protocol as Binance Coin ($BNB) dipped below $220. Analysts anticipate that the Web3 funding provided by Binance Labs will contribute to driving $BNB up to $245.45 by the close of 2023, making it a top choice for crypto investments.
Borroe ($ROE) Dominates the Crypto Space with Innovation
Borroe ($ROE) operates as a decentralized platform aimed at enhancing the efficiency of Web 3.0 industry businesses. One of Borroe's key offerings is providing secure and timely loans to support uninterrupted operations for these enterprises.
By employing a novel revenue financing strategy, Borroe ($ROE) eliminates bottlenecks such as delays and restricted access. The establishment of a secure marketplace by Borroe ($ROE) ensures wider loan availability, attracting both entities and individuals seeking revenue financing.
Users of Borroe ($ROE) can look forward to priority notifications regarding new offers, discounts, and special recognition for their contributions.
As anticipated, Borroe's ($ROE) ongoing presale has become a focal point within the crypto sector, emerging as a prominent ICO topic. Notably, Borroe ($ROE) recorded a 25% surge after transitioning from its initial Beta Stage price of $0.010 to $0.0125 in Stage 1 of the presale.
Investor interest remains robust as Borroe ($ROE) moves into Stage 2 of the presale, with projections indicating a potential rise to $0.015. Further growth is expected, potentially reaching $0.040 as Borroe ($ROE) concludes its public presale. With the price of these tokens expected to rise throughout the presale phase, Borroe ($ROE) stands out as a promising crypto investment in 2023.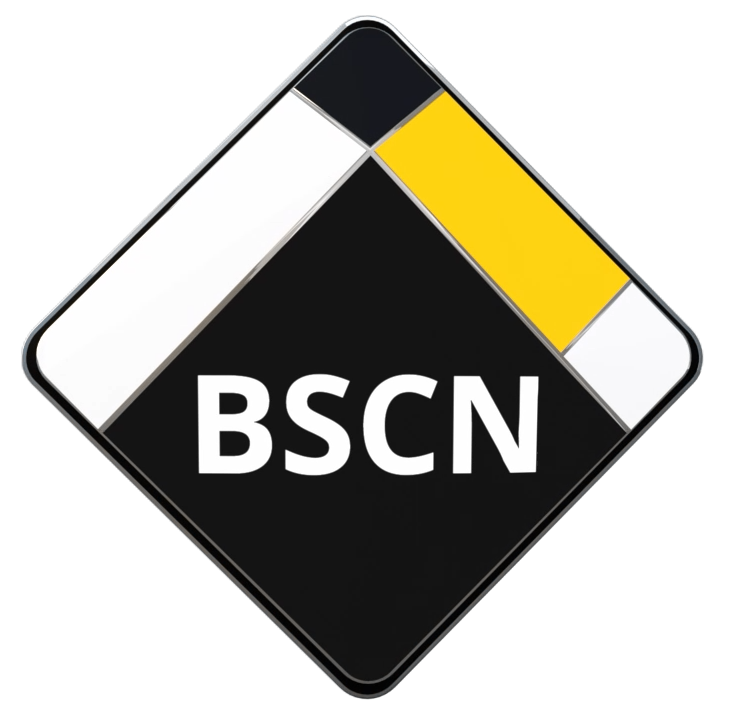 BSCN is aiming to become the leading media coverage platform around the Binance Smart Chain Ecosystem. With a strong focus towards Content Quality, Decentralized platforms, Hot topics in the market, Informative and education sources and guidance in how to be more aware around unreliable crypto projects.