Xion is a payment portal. Bringing cross chain decentralised payments, loyalty and financial rewards to a global commerce industry

Andrew: 

Goodmorning everyone and happy Wednesday!

@AerynQ thank you for joining us today, really excited to learn more about Xion Finance 🚀🤩

Aeryn Quarmby:

Hey @DrewtheAce it's great to be here!

Andrew:

Great you ready to start this?!

Aeryn Quarmby:

Let's do it 🚀

Andrew:

Great

So to start things off…

1. What is Xion Finance? What is the overall goal/mission of the project?

Aeryn Quarmby:

Xion is the next generation of payment portals. Bringing cross chain decentralised payments, loyalty and financial rewards to a global commerce industry…

The goal is to create the first ever cross-chain decentralized e-commerce and finance ecosystem that allows users to accept payments, intuitively earn passive income, trading fees and cashback on their purchases 🛍

Essentially, as we positioning ourselves to be the worlds first 'Stripe' for web3, creating financial independence for entrepreneurs around the world 💳 ⛓

Andrew:

Yeah a awesome! So essentially what I understood about your project was that you guys are sort of a decentralized, crypto super mall haha

Aeryn Quarmby:

Haha yeah you could say that, we really trying to make it as seamless as possible to accept crypto and fiat payments as well as enter the crypto ecosystem with no prior knowledge to crypto at all

Andrew:

Of course

Going forward it would be important to make the crypto ecosystem as easily accessible as possible for those who may not know much about it

Aeryn Quarmby:

Exactly!

They should be used to their daily shopping habits but entering the web 3 world

Andrew:

Yes exactly

Let's talk about you and your team for a little bit

2. What is your background, what led you to the development of Xion Finance? Can you tell me more about your team as well?

Aeryn Quarmby:

Sure, so it all started in a small garage in Johannesburg, South Africa. My brother and I having built multi-million dollar subscription and apparel businesses, we experienced the major e-commerce pain points that stops small business owners right in their tracks…

Just think about it, starting an online business from scratch is not easy, especially when you've got chargebacks from fraudulent customers, high transaction/monthly fees and then intermediaries like PayPal locking up your hard earned sales revenue. There was a gap in the market and we knew how to fill it…

Besides being fully immersed in the commerce industry, we were already dabbling in the world of crypto/DeFi to see how we could support micro-economies with a scalable and cost-effective payment solution. We immediately found a direct correlation between the high ETH and e-commerce transaction fees, taking majority of the profits away from the small guys…

With transactions being the life of both e-commerce and blockchain, we decided to build the next generation payment gateway, where merchants, traders and consumers all benefit….

We've got over 30+ years of experience in the ecommerce industry so we know what the major challenges are that merchants experience. Joining us is our very talented smart contract team, professors etc with computer science degrees, advisors at Ocean, auditors and some really awesome web 3 experience being brought to the table

Andrew:

Wow thank you for that answer

But yeah coming from a family who all have small business I can definitely see how they would be trapped in the fiat world paying fees, fraudulent customers and what not

But really amazing how you applied those skills from the fiat world and moved it over here to start Xion

Aeryn Quarmby:

Exactly, it's just too expensive for those especially in 3rd world countries. And not only is it expensive but it's complex and a lot of these countries have geographic restrictions to just start accepting payments

Andrew:

Yes exactly

3. Your project is available for Dai, BSC, ETH and Polygon, what made you choose these block chains?

Aeryn Quarmby:

Our cross chain protocol runs on the xDAI, BSC and ethereum mainnet, soon to cross over onto Polygon as well…

We started using the xDAI chain because when we processed our first e-commerce transaction with DAI on the ETH mainnet that cost us over $90 in gas fees. The immediate solution was the stable and cost effective xDAI chain where we could leverage the xDAI <> DAI bridge to instantly process e-commerce transactions for less than a cent in gas fees. Plus, no customer is going to wait up to an hour or even a few minutes to pay for their product.

So not only does this make e-commerce more profitable for merchants but yield farming and lending as well… Then you can do things like automatically reinvest merchants sales revenue so they earning interest whilst selling goods. Combining DeFi with commerce brings about so many possibilities

Andrew:

Wow that's awesome

So if I'm a seller on your platform I can have my earnings go directly to a yield farm or something along those lines?

Aeryn Quarmby:

Exactly, using the likes of Agave on xDAI or Aave on polygon, you can easily reinvest sales revenue for interest or go straight into the farms on the cost efficient side chains like xDAI

or BSC

Andrew:

Gotcha

4. What is $XGT, is the token deflationary? If not how do you plan on mitigating inflation?

Aeryn Quarmby:

XGT is a cross chain xDAI native token that has locking mechanisms built in for loyalty program discounts + XGT purchases. Example:  shop and lock means every time you pay for a product in XGT or want subscription discounts, a percentage of XGT will be locked for a long period of time. The more you shop, the more we lock 🔒…

There's also very long vesting + cliffs in place for all of our XGT allocations to mitigate inflation because this is our baby, we built it so not only the masses can use use it but so we can as well in our own Shopify stores.

Andrew:

Awesome so let's touch more about the use of your token as well

5. How is your token $XGT utilized on your platform?

Aeryn Quarmby:

Crypto commerce that's what it is all about… XGT is used as a payment, rewards and loyalty token, where consumers can spend XGT on everyday products, purchase products with crypto or fiat to get up to 100% cashback in XGT and use XGT for compounded subscriptions discounts…

There's obviously APY rewards in XGT for the DeFi side of things but the main use case is for e-commerce 🛒 Just think about it, you buy a PS5 with fiat or crypto, get up 100% cashback in XGT and then purchase any other product you want from any merchants that use our payment gateway

Andrew:

Yeah I saw your shopping options and that was an awesome concept

Earning crypto for purchases would be awesome and definitely incentivize lots of people to buy

Aeryn Quarmby:

For sure, it's the easiest way to enter the crypto market as a general consumer

Andrew:

Get me cash back in XGT for gas purchases and I'll give you all my money haha

Aeryn Quarmby:

That's what we do but remember if you using the xDAI chain then gas fees are less than $0.01 so basically irrelevant

Andrew:

I meant gasoline for my car but yes those gas fees too!

Aeryn Quarmby:

Oh haha yeah that's the next stage for us, gas subscriptions are big

Andrew:

Amazing

In terms of yield farms

6. On your page right now you are only offering a xDAI-XGT farm that rewards USD, will there be more options in terms of farms and rewards?

Aeryn Quarmby:

For sure, so with our upcoming V2 launch, you will be able to go into 3 different pools(ETH, BSC & xDAI) all on xion.finance…

Once our XGT IDO has concluded, we will also be introducing an LP staking mechanism to lock in your liquidity for double APY rewards. The main rewards come from the payment gateway, like cashback rewards and product discounts using XGT as payment. 

But yeah we're a cross chain token so we will constantly expand to different chains we find suitable. The next chain would be Polygon.

Andrew:

Yeah that's great

Would the price of the token be the same across all chains?

Aeryn Quarmby:

Using our very well known market maker(DarkPool Liquidity) will make sure the price is the same across all the different chains. Some contract addresses will even be the same for both chains like ETH and xDAI

Andrew:

Ohhh gotcha

7. Are you planning on introducing a swap to Xion or can you only buy $XGT using Dai and ETH?

Aeryn Quarmby:

There are already swapping capabilities within Xion Finance to swap example ETH for XGT, xDAI for XGT and on our V2 release you'll be able to swap BNB for XGT as well. Additionally, shortly after our IDO, we will be listing on quality CEXs to directly purchase XGT.

Andrew:

Ah understood

No point in reinventing the wheel of the wheel already exists haha

Aeryn Quarmby:

Exactly

Just make it a bigger wheel haha

Andrew:

Yeah exactly haha

So while we did talk about the cash back reward program a bit

8. Can you explain more about it and how it would work?

Aeryn Quarmby:

The exciting part…

The up to 100% cashback rewards program works like this: you purchase a product with fiat or crypto, get up to 100% cashback in XGT and wait 30 days to return to purchase any product of your choice with XGT. Either that or you can freely trade XGT once the 30 day lock is over…

It's the worlds first 100% cashback rewards program that allows general consumers to easily enter the crypto ecosystem without any prior knowledge of crypto or DeFi. 

Shop online, get cashback and spend your rewards 🛍

Andrew:

Yes for sure the worlds first because if I saw this on Amazon or something I'd be broke right now! 😅

Well maybe not because I'd be just holding all that XGT

Aeryn Quarmby:

Hahaha exactly it is irresistible! Who wouldn't want to purchase their favorite product, get 100% cashback and then who knows in 30 days time when the lock is over it could be double or triple the amount(not investment advice) to purchase even more products

Andrew:

Yes exactly

9. Do you have any partnerships?

Aeryn Quarmby:

Sure, we're partnered with some of the leading VCs, market makers, KOLs in this space. Such as: GD10 Ventures, SkyVision Capital, Twin Apex Capital, Lupa X, Metrix Capital, DarkPool liquidity, CVVC, Everse Capital and many more. 

We growing everyday and have plenty of integrations + upcoming partnerships to expand

Andrew:

Wow awesome, excited to see how much further your project would develop especially with such solid partners like that

So last but not least

10. Any exciting news you would like to announce here today?

Aeryn Quarmby:

Besides all of our recent partnerships and upcoming IDO on some prestigious launchpads, we will be releasing our payment gateway shortly after the IDO. This will allow merchants to immediately accept payments, decrease their costs, build brand loyalty and give up to 100% cashback to consumers! It's like superpowers for merchants 🦸‍♂️

The payment gateway is by far the most exciting part of it all! We can't wait for our merchants to use it on either their Shopify, WordPress, WooCommerce or custom built online stores 🏬 

The IDO is really a chance to get into the new 'Stripe' for web3! If you missed out on getting into 'Stripe' then this is an opportunity you can't afford to miss 🚀

Anyone that gets into the IDO and/or is holding XGT, is basically acting as a consumer to purchase all these latest products from our merchants. And that's why our merchants are so amped because we basically building a consumer base for them! Very exciting times indeed

Andrew:

Awesome! Thank you for that answer

So while I open the room up for questions can you drop all the social media you have so everyone can go give it a follow?

Aeryn Quarmby:

Sure, 2 seconds

DeFi website:


Andrew:

Awesome well thank you for joining us today Aeryn! Congratulations on everything you have accomplished and we're really looking forward to the future of your project 🤩🙌

And also a big thank you to everyone who is here watching this

Aeryn Quarmby:

It was great to be here Andrew! Really appreciate it!This is a paid Ask Me Anything (AMA), BSC.News does not endorse and is not responsible for or liable for any content, accuracy, quality, advertising, products, or other materials on this page. The project team has purchased this advertisement AMA for $2000 Readers should do their own research before taking any actions related to the company. BSC.News is not responsible, directly or indirectly, for any damage or loss caused or alleged to be caused by or in connection with the use of or reliance on any content, goods, or services mentioned in the AMA.
Source : bsc.news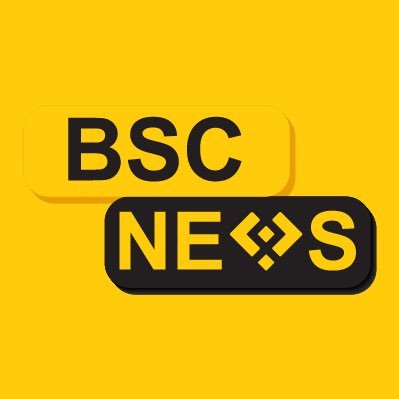 Founded in 2020, BSCNews is the leading media platform covering decentralized finance (DeFi) on the Binance Smart Chain (BSC). We cover a wide range of blockchain news revolving mainly around the DeFi sector of the crypto markets. BSCNews aims to inform, educate and share information with the global investment community through our website, social media, newsletters, podcasts, research, and live ask me anything (AMA). Our content reaches hundreds of thousands of global investors who are active in the BSC DeFi space.
BSC NEWS is a private news network. All posts posted by this user belong 100% to bsc.news All rights are reserved to BSC NEWS for more information about BSC NEWS contact BSC NEWS HERE.