" The Metaverse Assets Liquidation Aggregator for Everyone"
Andrew (BSC.News)
Hello everyone and welcome to the AMA with XCarnival!

Today we have @Xcarnival joining us today. Great to have you here
Xcarnival Leo
Hi guys, thanks @DrewtheAce
Andrew (BSC.News)
So how this will work is, the AMA will consist of two rounds. The first round will be us going through the questions that I had prepared for you before hand. And then the second round will be a community round where I will open up the room to allow questions to come in. The second round is also where we will select the two winners of our giveaway 🙂

Sound good?
Xcarnival Leo
sure, let's do it
Andrew (BSC.News)
Great, so to start things off
1. Please introduce yourself and the team behind XCarnival.
Xcarnival Leo
Hi everyone, this is Leo, core contributor at XCarnival

a lending aggregator for Metaverse assets that offers innovative liquidation solutions for varieties of NFT and long- tail crypto assets.

Our team comes from all over the world, including Australia, the United States, and partners in China.

They have rich experience in blockchain development and research, and all of us are big fan of Binance Smart Chain and BSC news.

back to you, Andrew
Andrew (BSC.News)
Awesome, thank you for that introduction Leo!

So with that rich experience and an international team you guys started XCarnival

So let's talk about it!
2. What is XCarnival?
Xcarnival Leo
Like I said earlier, XCarnival is a lending aggregator for Metaverse assets. It offers innovative liquidation solutions for varieties of NFT and long- tail crypto assets.

It is also a multi-chain protocol set to launch on the Binance Smart Chain, and the team is also synchronizing the platform's backend to deploy it across the Ethereum Layer 2 network, such as Polygon and Solana.

XCarnival has two functional modules: XBroker and Megabox

XBroker's pledge model is optimized for special types of assets with extremely poor liquidity, such as NFTs.

Megabox allows users to unlock the liquidity of their long-tail assets which have relatively limited liquidity (such as Altcoins).

Although the NFT market is not very mature now, many projects' value might return to zero, we still believe that some projects will stay. Lending and mortgage for NFTs and altcoins will have greater consensus. The XCarnival team hopes to make valuable contributions to the development of the industry in this direction.
Andrew (BSC.News)
Okay nice, so before we unpack a bit more
3. What is $XCV and what is its purpose on your platform?
Xcarnival Leo
$XCV is the governance token for XCarnival

Ppl can mine XCV in XCarnival with their NFTs

We've going to let XCV has more use case in the longrun, such as cooperate with other projects.
thansk Andrew
Andrew (BSC.News)
Okay nice, thanks for that answer!

So just to circle back to the issues in the current NFT market

as well as lending markets
4. How does your platform help solve some of the current issues with the lending markets?
Xcarnival Leo
There are currently three pain points in the market:

1、NFTs can not be used as collateral

Everybody knows NFT is amazing, NFT is the key foundation for Metaverse but currently almost no lending platforms treat NFTs as stable and valuable assets.

2、Huge value are locked in Altcoins but refused as the collateral

New projects are born everyday, their tokens are trading. However people can hardly find a place to unlock the liquidity of these assets due to the risk aversion of current lending platforms.

3. Lending industry develops fast but incumbent players are slow to catch up

Therefore, we have targeted the pain points with solutions.

XCarnival's products can be used for loans and pledges of various NFTs, including celebrity NFTs, virtual identities, financial NFTs and Royalty NFTs. Its third-party platform operation model can include the risks in each transaction, therefore avoiding systemic risks and bad debts.

The XCarnival platform allows users to develop the habit of NFT pledge and lending through its mining mechanism. It is the first in the industry and has the advantage of being listed first.

XCarnival is already cooperating with the Metaverse project to provide liquidity. For example, it will provide exclusive lending and pledge services for the NFT of the Metaverse project USM.

back to you, Andrew
Andrew (BSC.News)
Yeah this was actually a super interesting concept that I noticed when I began researching your project

Never even realized how big of an issue this could be until I read your site but glad to see that you guys are the first to market with this innovative product

So in a logistical sense
5. How does XCarnival work?
Xcarnival Leo
There are many ways a user could navigate the XCarnival platform.

For example, you could get one of the XCarnival genesis NFT mystery boxes, on Galaxy or XCarnival's DApp. With the NFTs, you could mine $XCV on XCarnival.

You could pledge your NFTs to lend money with XBroker, as I mentioned earlier; or pledge your altcoins to get liquidity.

You could also mine and get XCV rewards in the following two ways:
1. Mortgage NFT in XBroker to borrow USDxc

2. Lend USDxc in XBroker to the mortgagor

Thanks Andrew
Andrew (BSC.News)
And does your platform work exclusively with XCarnival NFTs?
Xcarnival Leo
Of course not, but we're going to support XCarnival Genesis NFT at the very beginning

Then we'll open to other valuable NFTs
Andrew (BSC.News)
Okay nice! Thank you for that clarification
Xcarnival Leo
You know not all NFTs can keep their floor price
Andrew (BSC.News)
Right
Xcarnival Leo
So we'll put selected NFTs on the whitelist and provide rewards
Andrew (BSC.News)
Gotcha
6. What are some competitive advantages of XCarnival?
Xcarnival Leo
XCarnival has 4 Competitive advantages:

1.In response to the low liquidity and pricing difficulties in the NFT and DeFi markets, XCarnival provide a full solution.

No other projects on the market are doing this.

2. Product advantages: unique product design.

The pioneering time-limited auction clearing mechanism solves the NFT pricing and liquidity issues. The separated mortgage rates reduce the systematic risks;

3. Motivation rewards.

We designed interesting and great mining rewards to all users of XCarnival protocal

4.Security advantage: Security is the top priority. XBroker and Megaboox have passed the security audit of Certik, a world-renowned audit firm;

that's all

Andrew
Andrew (BSC.News)
How does XCarnival solve liquidity if you don't mind me asking?

Liquidity is a big issue for all DeFi apps so I am very interested
Xcarnival Leo
You mean the liquidity of XCV?

or NFTs
Andrew (BSC.News)
NFTs

But I would love to hear your answer for XCV as well
Xcarnival Leo
We'll provide rewards for XCV LP, same as other Defi projects

For NFTs, Xbroker is a p2p platform, lenders should make their own decision about the price of NFT collatral

If Borrower didn't repay the loan, the NFT will be auctioned automaticlly

But in future, we'll design a more efficient system for those most popular NFTs

Such as Punks

NFT industry is developing really fast.
Andrew (BSC.News)
Right
And just to be clear, the lender can decide the price point that the liquidation is to occur?
Xcarnival Leo
P2P model is the most flexible solution right now

All users can attend the auction

If no one interesting on it, the NFT will belong to the lender
Andrew (BSC.News)
Very neat
7. What are some risks that come with accepting NFTs and Altcoins as collateral? How do you plan to mitigate these risks?
Xcarnival Leo
For users

There are some risks I want to remind: 1st, when you use megabox, be careful about the liquidation price.

same as all lending protocal, your assets may be liquidated when price down.

2nd, as a lender you may find the borrower doesnt repay on time. So make a offer with reasonable price.

It may also a good chance to buy good NFT with a very cheap price.

back to you Andrew

Andrew (BSC.News)

Okay nice, Im glad that you're very open about the possible risks

So last but not least
8. Any exciting news you would like to announce here today?
Xcarnival Leo
Great! We do have great news one after another.

For those we are interested in our genesis NFTs, please check out the following:

(1) 10 PM (GMT +8) , Oct 18th 2021 on Galaxy (galaxy.eco)

(2) 11 PM (GMT +8), Oct 18th 2021 on XCarnival (XCarnival.fi)

(3) 10 PM (GMT +8), Oct 20 on Treasureland (treasureland.market)

Join the whitelist for the sales

1. Join TG:

2. DM @XCarnival_bot

3. Leave your BSC address

Also, XCarnival's mainnet launch on Binance Smart Chain (BSC) will kick off at 23:59 (GMT +8), on Oct 18.

For more details, please check out our medium reports and follow our official twitter.
Andrew (BSC.News)
Awesome!

And could you provide links to your social media?

Xcarnival Leo

Official website:

Contact XCarnival:

Join the community:

Certik Audit Report:

CoinMarketCap page:

Right here, thanks

Andrew (BSC.News)

Awesome! For everyone here make sure to go and check out XCarnival!
Source : bsc.news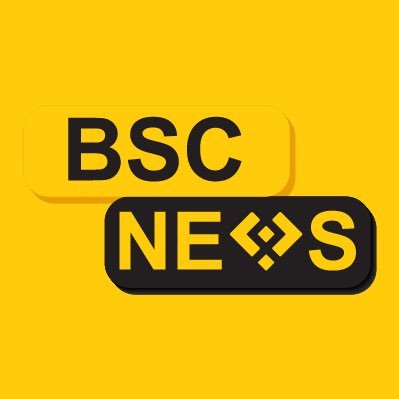 Founded in 2020, BSCNews is the leading media platform covering decentralized finance (DeFi) on the Binance Smart Chain (BSC). We cover a wide range of blockchain news revolving mainly around the DeFi sector of the crypto markets. BSCNews aims to inform, educate and share information with the global investment community through our website, social media, newsletters, podcasts, research, and live ask me anything (AMA). Our content reaches hundreds of thousands of global investors who are active in the BSC DeFi space.
BSC NEWS is a private news network. All posts posted by this user belong 100% to bsc.news All rights are reserved to BSC NEWS for more information about BSC NEWS contact BSC NEWS HERE.