"X10 Legends is a Chinese Martial Arts game that incorporates NFTs into the formula! "

Andrew (BSC.News)

Hello everyone and welcome to the AMA with X10 Legends! 

Today we have John Dee the CTO of x10 Legends!

Great to have you here today 🙂

John Den

hello everyone I am John, head developer of X10 Legends,

nice to be here today

Andrew (BSC.News)

Great, so how this will work is, the AMA will consist of two rounds. The first round will be us going through the questions that I had prepared for you before hand. And then the second round will be a community round where I will open up the room to allow questions to come in. The second round is also where we will select the two winners of our giveaway. Sound good?

John Den

that is great

Andrew (BSC.News)

Great

So to start things off
1. Please introduce yourself and the team behind X10 Legends.
John Den

Morning everyone, I am John Den, head developer of X10 legends. Very honoured to be here at this AMA today. 

A little bit about myself, I've been in the blockchain scene since 2010. As an early adopter of digital assets, I am one of the pioneers in my local Blockchain community. I love  gaming, and I love blockchain, and this have ultimately paved my way towards being head developer of X10 Legends

Our diverse team consist of over 40 employees, and we have offices in Vietnam and Malaysia. 

The founding team consists of myself and Mr Tom Leung, founder of X10 legends

Prior to starting X10 legends, 

Tom was with another successful blockchain gaming team and for about a year, until he reached out to me.

I can confident that with his expertise and experience in blockchain gaming can lead our team towards success.

Our partners include, Gods Flame Digital, a game developer in Taiwan, and BC Technology group, an investment holding company is in digital assets and blockchain platforms.

Andrew (BSC.News)

Okay awesome! Thank you for that great introduction
2. Can you give us an overview of X10 Legends?
John Den

sure

X10 Legends is an NFT card collection game set in the ancient Chinese martial arts universe. 

It applies the most current and popular NFT concept, perfectly integrating game elements and DeFi yield farming.

We designed it to be a Play-to-earn model, where players are rewarded for putting in more time and more effort into the game.

Players can buy loot boxes to get NFT character cards, and they can stake these NFT to increase their combat power.

Combat power value is used for mining. The higher the total combat power value, the more rewards and benefits obtained by mining.

Players can increase their combat power through various ways such as upgrading their NFT, upgrading their card deck or even perform various character combinations and power buffs.

Andrew (BSC.News)

Okay great! So to touch more on the Loot Boxes and NFTs…
3. Can you tell us more about the Loot Boxes as well as the NFT cards?
John Den

yes no problem

There are three types of loot box card packs in the game. Different types of loot box card packs are priced differently. 

After opening them, you will randomly get NFT character

cards of different rarities.

The card rarity is divided into 7 levels and represented by different colors. They are grey, white, green, blue, purple, red and lastly gold.

Each level of rarity corresponds to a different power and there are a total of 60 characters currently. 

Players can upgrade the rarity and slot experience and combine mining with cards which can be recycled into XTL tokens.

Players can get the desired NFT cards by opening loot box card packs, upgrading cards, or purchasing from trading market. 

NFT cards allow players to trade independently in the trading market.

Andrew (BSC.News)

Yeah and there was one interesting thing I found that you can do with your NFTs
4. Can you tell us about the character combinations and power buffs?
John Den

sure

Players can combine same character cards to upgrade their rarity.

For example, 5 Grey cards can be upgraded into 1 white card.

A higher rarity character means higher combat power, which means higher rewards.

X10 Legends features a variety of combo bonuses ranging from 2 to 5 characters, with different combo bonuses ranging from 12% to 180%.

Through these combinations, players can increases their combat power bonus based on the combination of characters in the chinese martial universe.

For example, if you combine Guo Jing + Huang Rong, when you get both cards at the same time, you get a 72% bonus to your combat power.

Andrew (BSC.News)

Very cool!
5. What the clan function and how can players benefit from it?
John Den

good qns

Every player can start his own clan and can recruit players freely. By upgrading their clan levels, players can further increase their combat power. 

With the highest level being 5 for now, players can expect to increase their total clan power by 20%.

Clan is a good place where people from different walks of life can gather together. It embraces diversity and accounts for differences in schedules, priorities, and the like. 

People can learn from each other and seek help if they need from our clan system.

Andrew (BSC.News)

Yeah that sounds very neat! Thank you for that answer

So one thing that we did not touch on
6. What is the use of $XTL on your platform?
John Den

i see. ok i will explain

XTL is the native token for X10 Legends universe.

Players can use it to open lootboxes and participate in our game.

They can also use it to trade NFT in our marketplace. 

They are currently available for trading at Pancakeswap.

Andrew (BSC.News)

Great!

And last but not least
7. Any exciting news you would like to announce here today?
John Den

sure ! I do have some exciting news to share with everyone

Andrew (BSC.News)

Please share 🙂

John Den

We have a full suite of updates coming up, and these developments are already lined up till the end of 2022.

One thing to take note would be our clan battle and personal battle system in our X10 Legends 2.0 patch. 

By participating in these events, namely, Huashan Tournament and Martial Arts Conference, players can earn SHL token, which we will be releasing more information soon. I am sure these new developments will make our players feel more invested in our game.

Play-to-earn model that rewards players with financial revenue to play and progress and even earn a full-time income have already impacted the lives of many all around the world.

Even though play-to-earn games are only just emerging, they look like they will be around and enjoy popularity for a long time. 

In the past, there have been many games that have supported the dynamics of an online community, but by adding the ability to generate a financial income, play-to-earn games like x10 legends are making the communities a lot more active. 

GameFi is still young, so please stay tune, X10 legends will be at the forefront of blockchain gaming!

Andrew (BSC.News)

Wonderful, and could you provide us with links to your social media accounts that you would like our community to follow?

John Den

sure Andrew!

Twitter :

Telegram :

Website :

Andrew (BSC.News)

Fantastic! Make sure to go and check out X10 Legends everyone!This is a paid Ask Me Anything (AMA), BSC.News does not endorse and is not responsible for or liable for any content, accuracy, quality, advertising, products, or other materials on this page. The project team has purchased this advertisement AMA for $2000 Readers should do their own research before taking any actions related to the company. BSC.News is not responsible, directly or indirectly, for any damage or loss caused or alleged to be caused by or in connection with the use of or reliance on any content, goods, or services mentioned in the AMA.
Source : bsc.news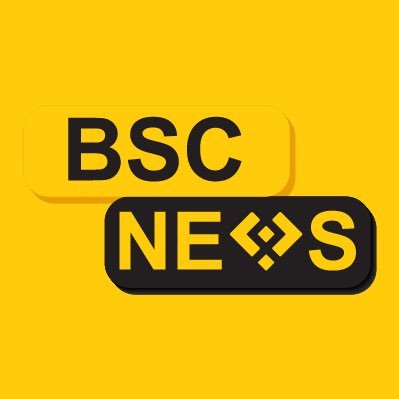 Founded in 2020, BSCNews is the leading media platform covering decentralized finance (DeFi) on the Binance Smart Chain (BSC). We cover a wide range of blockchain news revolving mainly around the DeFi sector of the crypto markets. BSCNews aims to inform, educate and share information with the global investment community through our website, social media, newsletters, podcasts, research, and live ask me anything (AMA). Our content reaches hundreds of thousands of global investors who are active in the BSC DeFi space.
BSC NEWS is a private news network. All posts posted by this user belong 100% to bsc.news All rights are reserved to BSC NEWS for more information about BSC NEWS contact BSC NEWS HERE.