1. Tether Holdings Accumulates $72.5 Billion in US Treasury Bonds, Ranks as the 22nd Largest Holder Globally
On September 5th, Paolo Ardoino, the Chief Technology Officer of Tether, tweeted that Tether currently holds US Treasury bonds worth 72.5 billion USD, surpassing countries like the United Arab Emirates, Mexico, Australia, and Spain, making it the 22nd largest holder of US Treasury bonds globally.
2. Former SEC Chairman Jay Clayton: Approval of Spot Bitcoin ETF Is 'Inevitable'
On September 4th, former SEC Chairman Jay Clayton stated that the approval of a spot Bitcoin ETF is "inevitable." The binary distinction between futures and spot products cannot persist indefinitely. Previously, the U.S. Securities and Exchange Commission (SEC) announced a delay in making a decision on proposals for spot Bitcoin ETFs from firms like BlackRock and Fidelity, until at least mid-October. Clayton suggests that the SEC may announce its decision at that time or may need more time, but he anticipates "progress in this regard in the future."
3. Stake.com, the Betting Platform, Faces Cyber Attack
On September 4th, according to PeckShield monitoring, the gambling platform Stake.com appears to have suffered an attack. Blockchain detective ZachXBT estimated initial losses to be around 15.9 million USD.
The assets lost include 6,000 ETH, 3.9 million USDT, 1.1 million USDC, and 900,000 DAI, which have been transferred or converted into other assets.
Alongside the transfer of Ethereum funds, significant amounts of assets on BNB Chain and Polygon were also transferred from Stake.com, resulting in losses of around 25.6 million USD.
SlowMist, a blockchain security company, reported that at least 41.3 million USD appears to have been stolen from the gambling platform Stake.com.
This breach is suspected to be related to issues with private keys, which may involve either the theft of private keys or the malicious exploitation of services related to private keys.
4. Google Updates Advertising Policy to Allow NFT Game Advertisements
On September 7th, Google updated its policies regarding cryptocurrency and related products. Starting from September 15, 2023, advertising clients for NFT games that do not promote gambling-related content may promote these products and services upon meeting the following requirements and obtaining Google certification.
They are allowed to promote blockchain games involving NFTs.
However, they are not permitted to promote social gambling games that reward NFTs.
Advertising destinations related to "real-money gambling" are also not allowed.
Furthermore, the promotion of games where players can wager or bet NFTs in exchange for the chance to win real-world value (including other NFTs) is prohibited.
5. Singapore's New President: Cryptocurrencies Are Purely Speculative and Somewhat Eccentric
On September 4th, the newly appointed President of Singapore, former Finance Minister and Central Bank Chairman Tharman Shanmugaratnam, described cryptocurrencies as purely speculative and somewhat irrational.
His extensive financial experience might influence his stance on related policies.
Singapore has evolved from an early adopter of cryptocurrencies to a jurisdiction seeking the right regulatory balance, especially after the collapses of Terraform Labs and 3AC.
From 2011 to 2023, Shanmugaratnam also served as the Chairman of the Monetary Authority of Singapore (MAS).
However, his earlier stance on cryptocurrencies was laissez-faire, but in 2023, during the World Economic Forum, he characterized cryptocurrencies as fundamentally speculative and, in fact, a bit crazy.
He suggested that authorities should provide "super-clarity" regarding the risks associated with cryptocurrencies.
6. Southeast Asia's Largest Ride-Hailing App, Grab, Introduces Web3 Wallet in Singapore Region with Latest Version
On September 8th, Grab, the largest ride-hailing software in Southeast Asia, unveiled its latest version in the Singapore region. This version includes a Web3 wallet, currently supporting the Polygon wallet, along with a guide for cryptocurrency wallets and NFTs. Grab boasts more than 180 million users.
It's worth noting that Grab may offer a custodial wallet similar to centralized exchanges, without private keys. Instead, it employs a PIN code and a recovery process based on security questions and answers. Currently, it only supports the Polygon blockchain.
7. DCG's Weekly Summary
a. Gemini Proposes a Plan for DCG to Repay More Funds
On September 2nd, according to The Information, the cryptocurrency exchange Gemini has put forth a plan to reclaim more funds from Genesis's parent company, DCG. They are also seeking support from other creditors. This plan aims to secure a larger portion of any funds obtained through legal action against DCG, with an estimated value of $2.8 billion.
b. Genesis Files Lawsuit Against DCG for Unpaid $600 Million-Plus Loan
On September 7th, according to Coindesk, Genesis Global Capital is filing a lawsuit against Digital Currency Group (DCG) and Digital Currency Group International (DCGI), seeking repayment of multiple loans totaling over $600 million in principal.
Based on two documents filed with the Southern District of New York bankruptcy court on Thursday, DCG borrowed up to $500 million from Genesis in 2022 through four loans, while DCGI borrowed 18,697.7 bitcoins in 2019.
As of Wednesday, DCG owes Genesis $500 million, and DCGI owes Genesis 4,550.5 bitcoins (currently valued at approximately $117 million).
Genesis is also seeking late fees and accrued interest.
8. Binance's Weekly Summary
a. Resignations of Three Top Executives at Binance
On the 6th of September, Gleb Kostarev, the Head of Binance's Eastern European and Russian operations, announced his departure from Binance on Facebook.
Following this, Vladimir Smerkis, the General Manager of Binance Russia and the Commonwealth of Independent States region, also announced his resignation on Facebook. Prior to this, according to reports from The Wall Street Journal, Binance has been reevaluating its operations in Russia, including the possibility of a complete withdrawal from the Russian market.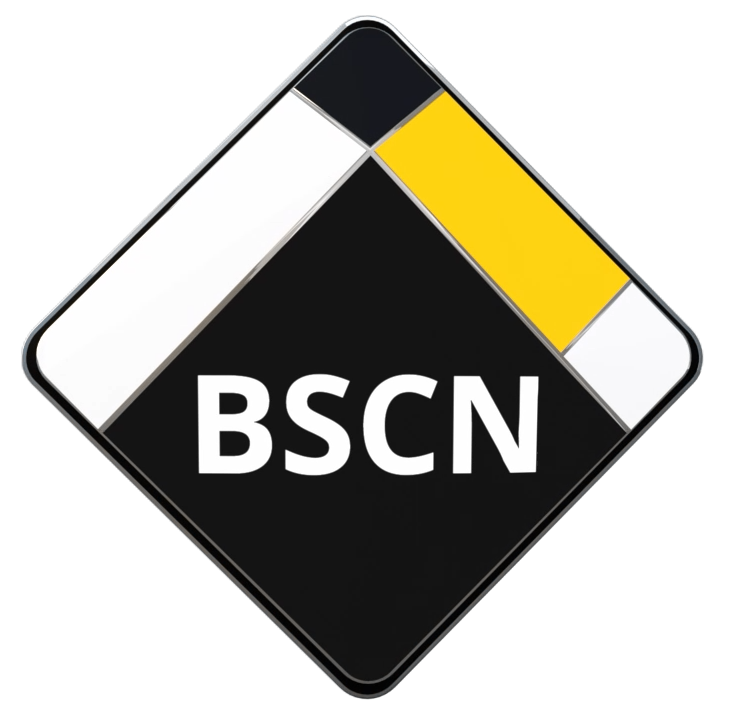 BSCN is aiming to become the leading media coverage platform around the Binance Smart Chain Ecosystem. With a strong focus towards Content Quality, Decentralized platforms, Hot topics in the market, Informative and education sources and guidance in how to be more aware around unreliable crypto projects.