Numerous activities have unleashed a flurry of momentum and more credibility to decentralized cryptocurrency exchange Pancakeswap in recent weeks, causing the decentralized exchanges CAKE token to soar to an increase of 57% this past week alone. Impressively, the number of transactions occurring on the Binance Smart Chain (BSC) increased to five times its nearest competitor, Ethereum.

This increase in volume on BSC has benefited Pancakeswap greatly. In numbers, the Pancakeswap project currently has over $2.9 billion as collateral and close to $6.44 billion in volume over the last 7 days.

This somehow influenced both the price of the CAKE token and the perception of its users to have more confidence in their assets invested in the platform. Coupled with this, it appears that new retail entrants are coming directly to BSC / Pancakeswap due to the low fees, and it being an overall great product. This introduction of a new version (V2) has made it very clear that Pancakeswap is fulfilling its roadmap to the letter.
Pancakeswap V2
The new version of Pancakeswap consisted of migrating the set of Smart Contracts with the aim of improving incentives and adjusting trading fees. On April 23, 5:00 AM UTC, the great migration took place, which in turn was a success and which many cataloged as a great achievement for the platform. But this is not all, the exchange adjusted the mechanism to burn more CAKE than ever. Undoubtedly a great feat, in addition to bringing improvements in incentives and security, the increase in the number of tokens being burned, could greatly benefit the CAKE price.

Pancakeswap's Great Migration proposal had 4 options, and the winner was Option #4 by a wide margin. Option #4, otherwise known as "The Big Burn", was to increase the trading fees to .25%, and of that .25%, .17% will go to LP token holders, .03% will go to the Pancakeswap Treasury and finally, .05% will go to CAKE token buyback and burns.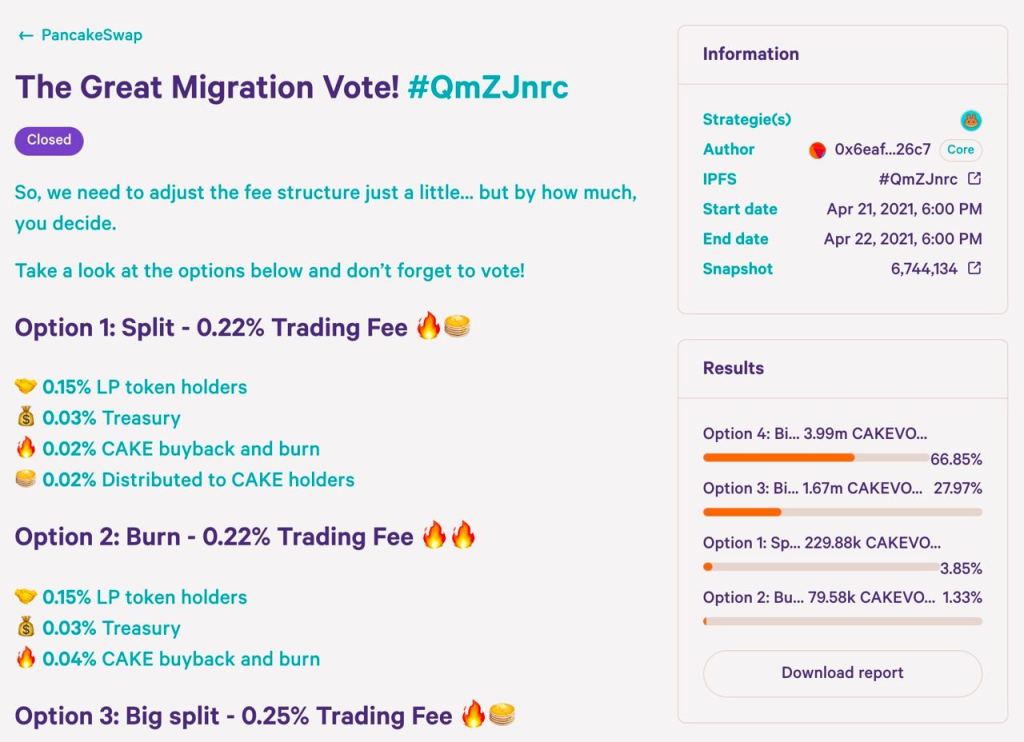 This version 2 upgrade will allow Pancakeswap to offer new products and rewards for users along with the addition of new ingredients in the kitchen and leading to new achievements, new rich and delicious products.
What is next?
Read the full post at the website of the official publisher BSCTimes.com all rights are reserved to them.
Source: BSCTimes.com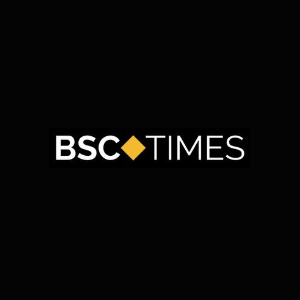 BSC TIMES is a private news network. All posts posted by this user belong 100% to bsctimes.com. All rights are reserved to BSC TIMES for more information about BSC TIMES contact BSC TIMES here.