BSC.NEWS hosts, Wagerr, Privacy-focused sports betting platform that gives users the house edge. No restrictions. No limits. No questions. Bet any size. Any time. Any place. All questions answered by David Mah | wagerr.com (@Davidmah)

‍

Lola (AMA HOST): Hi everyone. Let's welcome Wagerr Team today for an exciting round of AMA at BSC news.

David Mah: Hi , thanks for having us today !

Lola (AMA HOST): You're welcome once again. Glad to have you with us.

Q1 Can we get to know more about you and your team? What are your roles and past experiences ?

David Mah: I've always been someone that played and tinkered with computers but I started to learn about cryptocurrency in 2013 – 2014, and back then most of the coins were a fork of bitcoin that did not "do" anything or serve any purpose except pure speculation. A few of us got together and we came to the realisation that sports betting and Blockchain technology was an incredible use case and we started working on this idea in 2016. We've got about 20 people now involved with the project, some of them prefer to remain anonymous but we have a very talented team of developers, betting experts , project managers and social media marketers. The Wagerr Blockchain is complex in nature, with oracles that feed in a range of sporting event data that must be flexible and react to changes in the real word quickly, so we need really skilled and experienced people, which we have.
Lola (AMA HOST): Wow! That's great. People of like minds coming together.

David Mah: absolutely, you need different talents for a project like wagerr

Q2 Tell us more about how established is Wagerr.

David Mah: We've been around for a long time now. We are one of the older projects in the space. We ICO'd in 2017. We took our first bets in late 2018. We've really been head down and focused building our product out over the last few years. At the start of the year we released version 4.0 of our Wagerr core as well as a new web based wallet on wagerr.com/sportsbook. Note Wagerr runs on its own mainnet however we have recently created wrapped WGR on BSC to tap its amazing liquidity and bring the project to the community here. Besides DEFI we are looking at expanding functionality on to BSC as well The combination of these has put us in a position where we are ready to start onboarding many users to our betting platform which we're confident we will attract because of the unique value proposition. Recently we have hit an all time high in terms of betting volume proving that we are on the right path with what we are doing.

Q3 What kind of betting does wagerr provide? is it only soccer or there is no limits to what can be created for a bet?

David Mah: We have a pretty wide range of events and we're always bringing on more leagues. You can see the events on our sportsbook wagerr.com/sportsbook. Users currently cannot create their own events, events are determined by oracles on the Wagerr network.

Lola (AMA HOST): This is Nice and quite impressive. Okay. Oracle determines the event majorly.

David Mah: Yes , we aim to bring quality events available on other traditional books Via our protocol system, winnings are minted by the chain and losing bets are burned, therefore poor quality events increases the liability on the chain

Lola (AMA HOST): That's good news for the Community. Also an avenue to explore more 😊

Q4 Wagerr is a Sport Betting Marketplace. Of course we have other betting marketplace, what can you say makes you unique and different from others?

David Mah: Wagerr is proud to be the first and only, no limit, private , sports betting blockchaiN

Lola (AMA HOST):Great.‍

David Mah: All bets are guaranteed to be paid out by the blockchain. This means users can bet in very large amounts with assurance the Wagerr Blockchain will pay them out. No other product in the world offers this. This is very attractive to bettor and even sportsbooks themselves Other projects set limitations or they require bets to be matched by another person Or they are simply centralized books that accept crypto as a form of payment Beyond this users can bet in complete privacy, users remain in control of their funds at all times. This makes Wagerr an incredibly secure, reliable and safe way for people all over the world to access a betting platform If they can use bitcoin they can Wagerr

Q5 How will the bets be posted and how unique events are distinguished as single events. i understand there's some way to decify it, or you can share a picture of it?

David Mah: You can see events on our block explorer here. explorer.wagerr.com/#/betevents The explorer shows what is occuring with each individual event all the odds updates and resulting provided by the oracle In essence each event will have an individual event number and are group to the sport and then the league

Q6 Is there a cut off time to place our bets and how soon will we know that our bets are refunded if there isn't any match?

David Mah: Currently we close events about 12 minutes before start time. We will improve this over time and we should see a significant decrease when our version 5 upgrades go live. If an event is cancelled or postponed all bets are refunded and this happens relatively quickly, it just depends on the situation. Any invalid bets that somehow confirms after cut off (if the user has networking issues but sent the bet transactino) are also refunded

Lola (AMA HOST): Wow! That's a relief to participants. Keep it up!

Q7 How do we tackle some place where they block betting involvement?

David Mah: Wagerr is like Bitcoin in the sense it is available to anyone around the world so long as they have access to the internet. if somehow you cannot use the web-based betting wallet , we have wallet software you can run locally which connects to the wagerr decentralized network, similar to btc

Lola (AMA HOST): Okay. And can you drop the software you're talking about?

David Mah: sure, they are located here wagerr.com/download we have an electron wallet ,powered with a daemon  in the backend, mobile spv wallets

Lola (AMA HOST): Okay. Thanks David.

David Mah: soon we will have electrum wallets for easy desktop usage its actually complete to Beta and will be released

Lola (AMA HOST): Great having the people in mind. To make sure they have access.

Q8. Do you have plans for Partnerships? Or you already have partnerships with some?

David Mah: Yes , we have partnered with ZED an NFT based horse racing, training and breeding platform with further development we will be offer users the ability to bet on races that occur on ZED, We have also partnered with a traditional online sports book which uses Wagerr to balance their liability and be able to take bigger bets We are looking for more similar partnerships like this and onboard more sportsbooks Expanding on above, sportsbooks will purchase Wagerr and place bets on the blockchain to shift liability

Q9. There's BSC wrap $WGR and also ERC20 wraps, will there be more chains being added like TRON or HECO etc? Are you guys looking into more functionality apart from liquidity farming?

David Mah: We can add wrapped Wagerr to more chains, it's more a function of demand. There has definitely been benefits to having access to uniswap and pancakeswap. We have some ideas of how users on these other chains might be able to access the Wagerr platform and we are doing some research on that at the moment. Also thanks to platforms like valuedefi on BSC we are able to create a farm where by users can stake their liqudity tokens to each wagerr It allowed us to create a pool and have it verified , without any application process its awesome !

Lola (AMA HOST): That's great

Q10 Do share with us all the links that the readers can find out more and also follow the development of the project.

David Mah:

Blog: news.wagerr.com

Telegram: t.me/wagerrcoin

Twitter: twitter.com/wagerrx

Directly link to obtain wagerr via pancake swap , exchange.pancakeswap.finance/#/swap?outputCurrency=0xdbf8265b1d5244a13424f13977723acf5395eab2

Our Farm page on valuedefi once liquidity is added, bsc.valuedefi.io/#/vfarm/0x01f2273f6564893567b485101f3e3224847aa0f2

swap page to exchange wrapped tokens to mainnet , swap.wagerr.com

Q11 Lastly, our favourite question in BSC News, do you have any alpha or juicy news that you can share with us today?

David Mah: Wagerr has an affliate program , we are looking at moving this on chain shortly. Soon users will be able to share their bets in a cool dynamic PNG on social media and be able to prove how well they are doing on the blockchain
There is further upcoming  news but I  won't spoil it today but I will say that within the next week or two we have some really exciting news to share with you about the recent sportsbook that we have onboarded. It's been an eye opening experience working with this new partner and we've been amazed at the positivity they have had with Wagerr. We will be sharing some big news shortly.
Lola (AMA HOST):

Thank you @davidmah. Nice having you around.

Blog: news.wagerr.com

Telegram: t.me/wagerrcoin

Twitter: twitter.com/wagerrx

Directly link to obtain wagerr via pancake swap , exchange.pancakeswap.finance/#/swap?outputCurrency=0xdbf8265b1d5244a13424f13977723acf5395eab2

Here's Wagerr Community Page. You can join for more information on Wagerr.

David Mah: not to forget swap.wagerr.com

to wrap and unwrap coins
Source : bsc.news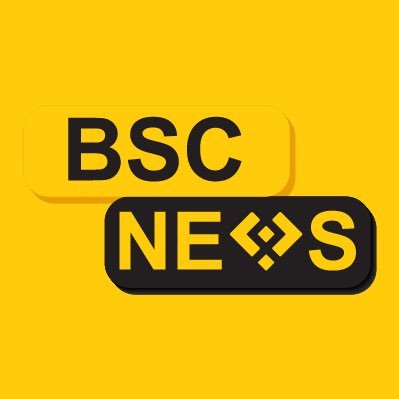 Founded in 2020, BSCNews is the leading media platform covering decentralized finance (DeFi) on the Binance Smart Chain (BSC). We cover a wide range of blockchain news revolving mainly around the DeFi sector of the crypto markets. BSCNews aims to inform, educate and share information with the global investment community through our website, social media, newsletters, podcasts, research, and live ask me anything (AMA). Our content reaches hundreds of thousands of global investors who are active in the BSC DeFi space.
BSC NEWS is a private news network. All posts posted by this user belong 100% to bsc.news All rights are reserved to BSC NEWS for more information about BSC NEWS contact BSC NEWS HERE.