We have exciting news for both VICEWRLD and Adult DAO members. VICEWRLD and Adult DAO have merged to become one community for future projects. For the members who might be worried about how this merger will work, we will elaborate in this article.
Merging is a way to combine operations between two communities such that both will benefit from each other and be stronger united together.
If you are familiar with merging, have you heard about the merger between Google and Andriod? To make this merging work, both Google and Android lined up their objectives so that they could make some significant changes.
After all, teamwork makes the dream work because leaders share a common vision alongside their staff. A strong team builds an atmosphere that's conducive to success.

Adult DAO and VICEWRLD Merger:
Both Adult DAO and VICEWRLD share a common dream to make a partnership that will be successful in the future as well. They both have aligned their goals to create a better adult DAO project.

VICEWRLD and Adult DAO have not only promised to make this merger successful but are making significant progress in their respective projects. Adult DAO provides a singular possibility for decentralized community and community growth.

Both VICEWRLD and Adult Dao have aligned their goals and have set a point to make a team that will be leading to the next steps. They have joined together to form VICEWLRD DAO and re-launch the new $VICEDAO token.
Although VICEWRLD has its token, the $VICEDAO token is a cryptocurrency utility token. The re-launch of the $VICEDAO token will allow holders to vote on the types of adult content produced by the partner organization 'VICEWRLD Productions.'

This token will not only be used to vote on creative direction of the content produced, the token holders will be also be whitelisted for future NFT drops, and be able to tuse the $VICEDAO token as a currency in the Metaverse.
This merger is essential for the customers because, with the $VICEDAO token, they can ensure how the content is being produced by the adult entertainment industry and can be responsive to give an opinion regarding their needs and desires.
$VICEDAO token:
Another great news that we will be adding for the customers is that with the $VICEDAO token now, they can purchase services and products from 'VICEWRLD DAO.' This way, the customers can be directly linked with the DAO organization and support their work.

The $VICEDAO utility token is an integral part of the industry. Those who are interested in the merch, adult industry, or want to give their opinion on its production need to have a $VICEDAO token. Furthermore, VICEWRLD is quickly becoming the go-to choice for those looking to enter the world of crypto and adult entertainment.

VICEWRLD DAO has something for everyone. It has multiple platforms which you can choose from, such as an NFT marketplace, an NFT launch service for Adult Creators, and an upcoming Adult Metaverse.
The VICERLD DAO team is led by skilled producers and company owners in the adult industry as well as influencers with expertise in the blockchain and cryptocurrency. Therefore, go no further than VICEWRLD if you're seeking a risk-free, secure, and encouraging method to participate in the adult entertainment industry.

VICEWRLD And Adult DAO Team:
With the utility-driven $VICEDAO token and unprecedented access to outstanding material from your favorite adult entertainers, the merger of these teams promises to be exciting and inclusive. The newly merged VICEWRLD DAO is a sizable adult ecosystem maintained by real specialists in the field.
Together, Adult DAO and VICEWRLD will pool their resources, expertise, and experience to make the new Web3 VICEWRLD DAO project a huge success. To support the growth of the new $VICEDAO ecosystem and the accomplishment of the community's objectives, more team members will be added.

What Does The Future Hold For VICEWRLD?
The token will be reintroduced with the previous sign of $VICEDAO. If you think of a DAO as a modern-day cooperative with a cryptocurrency DAO token that unites the community, it is a community-governed organization. To draw greater attention to the DAO community, the already-existing platforms and assets, like the website and technological platforms, will be repurposed.

The team will make every effort to make the most of the available tech platforms to benefit the new DAO community. The platforms now in use include the tube website, the NFT Marketplaces, the content subscription app, and more. Each has its unique advantages.
Upcoming Pinksale Presale Round:
VICEWRLD has an upcoming Pinksale public round that will begin on Wednesday the 28th of September and will last until Monday the 3rd of October. You can find the details on the Pinksale website directly:
www.pinksale.finance/
Chain: BSC
Min/Max Buys: 0.1 / 20 BNB
$VICEDAO Token Fully Diluted Valuation (BNB): 2,388.9
Soft Cap: 69BNB
Hard Cap: 138 BNB
There will be no vesting for people who buy into the Pinksale public round. Please check out the new website and whitepaper which can be found at vicewrld.com.
As ever please do your own due diligence/research when purchasing any cryptocurrency and be aware of fake contracts and scams, if in doubt always go to our twitter which is @vicewrlddao

VICEWRLD Badges:
VICEWRLD was able to successfully attain the pink sale audit badge and have also gotten the latest KYC DOXX badge which the project only gets after a thorough KYC process. The CEO of this project jordanfoxx was able to get the project fully KYC certified and is one of the first projects on the entire Pinksale platform to do so.

PinkSale AMA:
In addition to the latest badges, they are also doing a Pink sale AMA Wednesday at 12 pm UTC. This Vice World AMA voice sale is happening on 28th September 2022 at 12:00 PM UTC. You can become a part of this Pink sale voice AMA on t.me/pinkecosystem.The prize for this pink sale Voice AMA is $300.These 300 dollars will be split among 6 winners. They are among the very first projects on Pink sale to have tested for and received the KYC DOXX badge, which is an optional badge project leaders can obtain. Most projects still choose not to do so for various reasons.

SOCIAL MEDIA VICEWRLD PROJECTS


Web: Vicewrld.com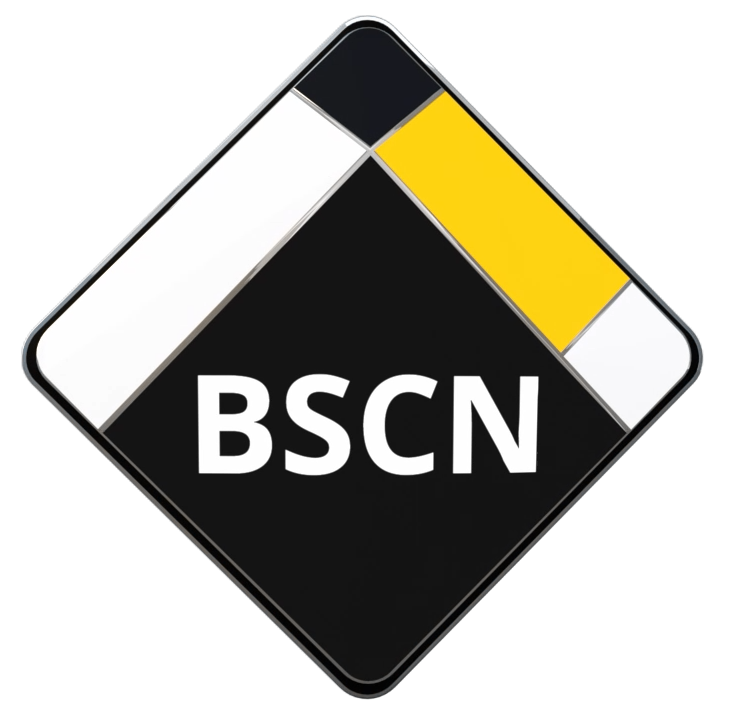 BSCN is aiming to become the leading media coverage platform around the Binance Smart Chain Ecosystem. With a strong focus towards Content Quality, Decentralized platforms, Hot topics in the market, Informative and education sources and guidance in how to be more aware around unreliable crypto projects.