BSCDaily.com hosts USOGUI Network: the first DeFi incubator dedicated to environmental projects and real solutions powered by Binance Smart Chain
---
BSCdaily – Admin: Hello and welcome to BSC Daily, @Silktim3!
Edgar Jesús: Hello, it is a pleasure to be here with you today

BSCdaily – Admin: Nice to have you here with us today

Edgar Jesús: Thanks for your attention

BSCdaily – Admin: Ready to kick the stage @Silktim3?

Edgar Jesús: We are always ready
Q1: What is USOGUI Network all about? Give us a little summary
Edgar Jesús: Usogui Network is a decentralized finance incubator project launched on the Binance smart chain. The need for incubation services for BSC Defi startups increases significantly as the number of platforms increases monthly.

We want to solve this problem and help projects to level up more

We also want to support projects that nobody takes into account, such as environmental projects.

That would be a small summary Usogui network

BSCdaily – Admin: Nice! The environment is one of the hottest topics at the moment

BSCdaily – Admin: Good to know that we could combine both crypto + environment into 1 project
Q2: Could you tell us a little bit about yourself and your team? What are your past experiences?
Edgar Jesús: Of course, we are a team of 6 people. Our CEO who is in the UK and the rest are in different regions of the world, from Russia to Latin America

We had the pleasure of all meeting in a charity project, on the environment and recycling, we had a good friendship and we realized that we made a good team.

We were part of Ceres and then we decided to create Usogui Network, merging what we learned with our experience.

This is how Usogui Network was born

Due to pandemic issues, we all work remotely, but we make a very good team, at this moment we are negotiating good partnerships and we are present in more than 6 countries with 4 different languages

BSCdaily – Admin: A diverse team, awesome!
Q3: Why did you and your team decide to build USOGUI Network?
Edgar Jesús: We believe that there are companies that have a lot of potentials and do not have adequate support to continue advancing, new projects come out every day and we want to support them. Likewise, environmental projects, everyone names them but does not really support them

The real solution to climate change and real solutions is in environmental projects and we want to take a different approach from the rest of the incubators, giving those projects more facilities.
Q4: Let's dive into your native token $USG. Can you share with us your tokenomics?
Edgar Jesús: Total Supply: 1,000,000 USG/ Circulating Supply: 300,000

Airdrop: 100,000

Marketing: 100,000

Development: 100,000

Pre-sale: 400,000

Liquidity: 300,000

In this way, we have our tokens distributed in the project so that it is sustainable
Q5: Great, what are some of $USG use cases?
Edgar Jesús: First, to contribute to our community and provide them with financial support, the more USG has, the more benefits you will have.

Second, to create our own economic system within the project, making it sustainable

And third, To maintain a currency of value that can be mixed with large projects

One of the requirements for incubation will be that some projects must maintain USG until the incubation is complete (except for environmental projects)
Q6: For people who are joining this AMA, how to obtain or where can we buy $USG token?
Edgar Jesús: Very good question, we have a step-by-step guide on how to participate in the pre-sale on our social networks and on our website usogui.network
Q7: What can we expect in the next 3 months and in 2021 as a whole?
Edgar Jesús: Very good question, we hope to be listed in several exchanges, be audited and already have at least 2 projects in the incubation process of our portfolio

We have several proposals from different exchanges proposals from major companies and proposals from important influencers, so what is great
Q8: Where can we find out more about USOGUI Network?
Edgar Jesús: Our website definitely, our social networks or on Youtube in 4 different languages. There are also several articles about us
---
BSCdaily – Admin: With this we are now at the end of our AMA session with USOGUI Network. Any last words you would like to say to our community? @Silktim3

Edgar Jesús: Thanks to you for the invitation and your good questions.

BSCdaily – Admin: It was a pleasure having you @Silktim3. Thank you so much for spending time with our community & all the very best for USOGUI Network.

Edgar Jesús: Thanks to you for everything
Source of the original AMA is BSCDaily.com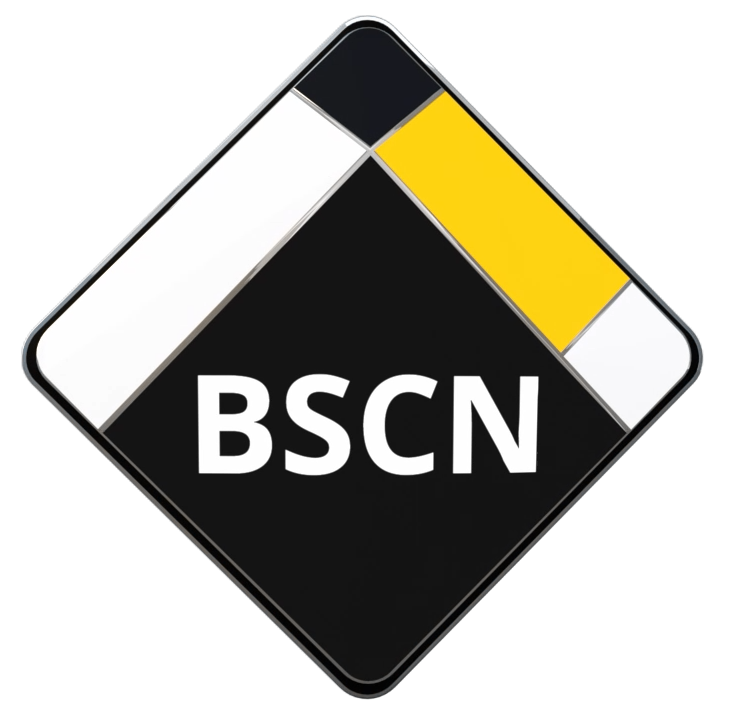 BSCN is aiming to become the leading media coverage platform around the Binance Smart Chain Ecosystem. With a strong focus towards Content Quality, Decentralized platforms, Hot topics in the market, Informative and education sources and guidance in how to be more aware around unreliable crypto projects.