ACO. FT. HQX.
No, not airport codes. These are the token tickers for three ICOs (Initial Coin Offerings) in which I was scammed. I didn't invest a lot but it still accounted for most of my profit from the previous months of cryptocurrency trading during the 2017 bubble. And these three were just among the many scams that no doubt, had a hand in the collapse of the market, which saw BTC retrace almost 90%.

Fast forward to 2020 and the advent of DeFi reignited demand for new and innovative projects in the cryptocurrency industry. The market picked up and in this, Binance saw an opportunity. On 9 September, Binance Launchpool opened up staking pools for their customers to earn newly-minted tokens in a project called Bella Protocol. But Binance is still not decentralized, people argued, and so paved the path to the advent of the launchpad – a platform dedicated to helping new projects organize and release their new tokens to lucky participants, using smart contracts.

BSCPAD arguably laid the groundwork for the BSC launchpad model, selling its own governance token on its platform that today hosted its eighth partner IDO. Easy approval of contribution amount, joining the pool and claiming purchased tokens with combined gas of less than $2 (the same actions on Polkastarter will cost upwards of $200 in gas).

And in its wake, new rivals are sprouting up, hoping to muscle in on the market. Below are just some of the names listed in (and just outside) Coinmarketcap's top 100 BSC projects:
BSCStarter, KickPad and Deeplock are launchpad-first platforms barely a few IDOs in.

Projects that began life as PancakeSwap forks are offering IDOs (BakerySwap) or IFOs (BurgerSwap and Goose Finance following PancakeSwap's model)

Established ERC20 projects adding BEP20 offerings include Bounce Finance and Zeroswap.

Heck, even the first-ever launchpad project, Bella Protocol, has added a launchpad to Q4 2021 of their roadmap.
And each project offers its own innovations, takes or gimmicks (depending on how you entered the project and what you are getting out of it), such as guaranteed allocations, staking rewards, locked governance tokens for eligibility, innovations of decentralization, voting, and decision-making, and even involving NFTs.

Mixing and matching different features gives each launchpad a very different format and platform, each suiting a different type and level of investor. The promise of 'moonshots' and consistent passive income just for holding launchpad tokens, lures more crypto virgins to the fray, giving rise to a larger market for the increasing number of projects. The entry points for being part of a new business in crypto are much more accessible to retail investors than traditional stock market companies. But with this potential for riches, comes dangers and obstacles which not only investors, but the runners behind these projects, must face and overcome.
Read the full post at the website of the official publisher BSCTimes.com all rights are reserved to them.
Source: BSCTimes.com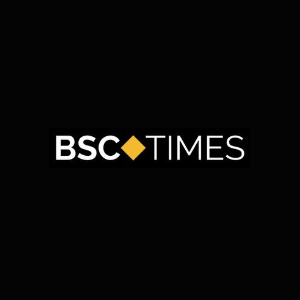 BSC TIMES is a private news network. All posts posted by this user belong 100% to bsctimes.com. All rights are reserved to BSC TIMES for more information about BSC TIMES contact BSC TIMES here.