"Space SIP is the first NFT space battleship game with worldclass design of gaming experience in a real-value collectible ecosystem."

Andrew (BSC.News)

Hello everyone and welcome to the AMA with Space SIP!

Today we have @SIP_Tuannd the CEO of Space SIP joining us to talk about their project

Great to have you here Tuan 🙂

Tuan Nguyen

Hello Andrew and participants of Space SIP x BSC News AMA today.

Thank you very much for spending time with Space SIP!

Andrew (BSC.News)

Yeah, its a pleasure to have you here

So how this will work is, the AMA will consist of two rounds. The first round will be us going through the questions that I had prepared for you before hand. And then the second round will be a community round where I will open up the room to allow questions to come in. The second round is also where we will select the five winners of our giveaway

Sound good?

Tuan Nguyen

Great! Let's start sharing!

Andrew (BSC.News)

Awesome

1. Can you please give us an introduction of yourself and the team behind Space SIP?

Tuan Nguyen

Sure

Some small introduction about me: I'm Tuan Nguyen and a founder & CEO of Space SIP project.  Moreover, I am the President of Apps Cyclone, a 40-employee software company based in Ho Chi Minh City with 15 years of experience in software development for international partners. Due to our strong passion for the topics of space and outer space, we created Space SIP together. And for everyone to better understand the project and the founders of Space SIP, we would like to briefly introduce other people in the team:

The first is our Trong Dinh – Space SIP's CTO. He has 14 years of experience working in the IT industry. He is a peaceful person who loves blockchain technology and believes that Open Source Applications are the best way to make them better. He is now head of engineering at Tokoin Vietnam, a blockchain platform for businesses.

Second is Lan Pham – CPO – you might have watched his AMA performance with Black Report before. Lan has more than 14 years of experience in setting up and running development centers for enterprises from early-stage. He has built and run Apps Cyclone and delivered over 500 projects to global companies. Lan received a bachelor's degree in Computer Science from Vietnam University of Technology. Being a marathoner, Lan always runs toward the finish line!

About the design for the game, we have Ceyo – head of Design – who has 11+ years of experience in User Research, User Experience, & Industrial Design. She has a strong passion in Human-Centered Design, Deep Expertise UX/UI lies in E-Commerce, Security Systems, Healthcare, Finance, and Game Industry.

In addition, Space SIP's Head of Game engineering – Toan. He has worked in the Game Development Industry for more than 16 years. He began his career at GameLoft and is now division lead of GameLoft Vietnam. Under his leadership, this division delivered 8-figure projects successfully. Investing in Cryptocurrency since 2012. He brings rich experience with both games and cryptocurrencies to the team.

And it's not the last, Space SIP also has the advisory of David Trieu, Dr. Luan Ho (AI & IOT) and Hawshyang Goh (solution advisor) to help us enhance the gameplay feature. And specially Mr. Orion Depp who is a Managing Partner at Master Ventures Polkadot VC Fund, the fund backing Parachain bids of leading Polkadot & Kusama blockchain ecosystem projects. He's helping us in different aspects of marketing and promotion, as well as financial consulting. Therefore it proves how we focus on the core technology of Space SIP game and would like to bring the best things to a whole community.

Andrew (BSC.News)

Awesome! Thank you so much for that wonderful introduction Tuan!

With such a great team, I am curious to know more now

So my next question is

2. What is Space SIP? Can you please give us an overview of your project?

Tuan Nguyen

Space SIP (SIP) is a Play to Earn NFT game developed on the Binance Smart Chain platform. The game revolves around acquiring and using powerful weapons or spaceships that can be sent out into space with $SIP tokens, which are mined by BEP-721 minted players in this world of decentralized blockchain gaming!

Space SIP (SIP) utilizes a Play-to-Earn model by distributing $SIP through mining and game activities, giving value to players NFT's by increasing their use through future features. NFT's may be freely traded on the marketplace for $SIP tokens, which can then be traded on exchanges or converted to fiat currency.

Currently the following options are available for the players to earn:

– Send spaceship NFTs to planets for mining $SIP

– Participate in combat through the use of character and weapon NFT's for $SIP

– Participate in-game events that reward $SIP for winners

– Mint spaceships and sell them for $SIP on the marketplace

– Exchanging $SIP on a DEX for currency that can be traded on an exchange

Andrew (BSC.News)

Okay nice

So with so many opportunities to earn $SIP, this next question is one that is very important for community members looking to earn for a long time

3. What mechanisms do you have in place to make sure that the price of $SIP grows in a healthy and steady fashion rather than a quick pump to a depreciating price?

Tuan Nguyen

Truly an important question!

I bet many of you have this question for us too

Truly an important question!

I bet many of you have this question for us too

Everyone may be familiar with the NFT gaming industry nowadays, and you will be aware of mainly the financial in-game system driven by new players. When the growth of new players slows down for a long time, players usually earn tokens more than they put into the game. This will result in the economy declining .

Therefore, to ensure sustainability, we are always trying to bring many cool things which bring non-monetary value and experience to players, for example in-game events, ingame equipment and ingame social connections.

These planned features should be announced to help bring additional non monetary value to players rather than $SIP, to make the game more than a "make-money" channel. Therefore, we really focus on creating the balance in Space SIP with internal features. More features – more spending which will help the $SIP can circulate perfectly and balancedly (inflow = outflow). 

So that, with the steady growth of the players entering the Space SIP, the price of $SIP token will grow well and steadily in the future. The reward of each round is designed to balance with the gas fees and platform reward mechanism to ensure players can play-to-earn while the platform is sustainable.

We're also partnering with other NFT game and Defi projects to extend the usage of Space SIP NFT and token, giving more value for the investors and players that hold Space SIP assets.

To conclude, long-term demand poses a real risk to the sustainability of the game. However, Space SIP team is ready to solve this problem, and have the ability to do this: bring both monetary value and unique gameplay experience to players

You can learn more about our Sink and Faucet system in below image:
Andrew (BSC.News)

Oh wow so players can even earn yield on their NFTs?

Tuan Nguyen

Yes, and not only in our platform, you also can farm on our partners platform in the future

Andrew (BSC.News)

Great, thank you for that answer

So just to go more in-depth

4. What is the $SIP token and how is it used on your platform?

Tuan Nguyen

Some ideas answers above right?

some more details for you guys

Andrew (BSC.News)

Yes please haha

Tuan Nguyen

SIP is a Bep-721 token on the Binance Smart Chain network and will be used primarily in the game Space SIP to consume, buy spaceships, upgrade spacecraft and receive rewards in $SIP, Specifically as follows:

– Purchase: Player use #SIP to pay for spaceships, lucky boxes and in-game items and functions to play the game

– Play-to-earn rewards: $SIP will be distributed evenly every year from the pool of rewards. Players receive rewards through interactive game activities, including mining, PVE battle, PVP battle, lending spaceships, monthly events, etc.

– Governance: Owning $SIP allows users to participate in the governance process through the DAO, with development proposals and voting structure. Issues related to the operation and development of the ecosystem can be coted on based on the preferences of the token holders.

– Events: Future intergalactic war operations with $SIP subscription. The reward will be distributed based on the total number of registrations and the bonus from reward pool. Each player, who registers with the $SIP token can get a thousand times rewards back.

Andrew (BSC.News)

Great answer

So this next topic has become a hot topic for a lot of GameFi platforms as many users feel as though they need to make an initial investment of hundreds of dollars

So the next question is

5. What do users need to get started?

Tuan Nguyen

everyone concern right?

Andrew (BSC.News)

Yes

Tuan Nguyen

Simple, you only need 1 spaceship NFT to start playing the game

With that spaceship, you can mine $SIP tokens through the Mining and Raffle Mining feature.

You also can join PVP fights to compete with other players and earn $SIP tokens

And you need to have a squad of spaceships to join and get the best experience and rewards for PVE fights.

Andrew (BSC.News)

Okay very neat

6. Can you tell us more about the gameplay?

Tuan Nguyen

Sure

Interesting question, same as our gameplay =))

There are four different elements in the game:‌

– Fire

– Earth

– Lightning

– Water

The 4 levels of rarity of NFTs are: Normal – Rare – Super Rare – Specially Super Rare. Moreover, when you look at the chance of minting each rarity, you may surprise of the differences among them:

48.8% for N rarity, 20% for R, 1% for SR and only 0.2% for SSR one

Therefore, don't miss the Genesis NFT Public Sale on 20/10. It's the only chance players can directly buy rare ones with high potential to rise in the future.

We're focusing on PvE, PvP, and Boss fights.

– PLAYER vs ENVIRONMENT: It costs a ship a certain amount of Fuel to enter Combat Arena. Each round, a set of 3 enemies is presented with random elements. Fights are an on-chain transaction of battleship gameplay.

Players will need to set up their strategy by preparing the formation of their spaceships and where they want to shoot on the enemy map. Different spaceships will have different HP, power, elemental bonus, number of shots… Therefore, this is not the game of luck, gamers have to get to know about their spaceships.

– PvP: The fun part of SPACE SIP is this mode, or you can call it Battle Royal Mode where gamers will have a chance to fight each other on a map with their spaceship, shooting and using skills to get others down to get rewards.

Our Developing team is trying hard every single day to improve the PvP experience like introducing flying objects that gamers can get cover from being shot at, or random bonus items which will turn the fight around if you can get them.

These are what we're working on, but more to come in the future.

– Boss fight: we're working on it and will udpate in the future

Moreover, there won't be only 1 PvE or PvP mode, we're developing multiple gameplays and will release them to the communities in the future updates.

Andrew (BSC.News)

Wow, neat tons of content!

No wonder you said it was so interesting

7. What do you think makes Space SIP unique compared to other GameFi platforms?

Tuan Nguyen

Thanks Andrew!!

About the #7 question, first of all, is the graphic. High-quality graphics are carefully invested with a team of 11 years of experience in the game design and graphics industry. With a futuristic design, our project will bring players into a vast and colorful universe.

Secondly, as the answers of previous question, is our gameplay. The gameplay is unique but also extremely simple, making the game easily accessible to the masses. In addition, the game creates space for players to develop diverse and creative strategies to satisfy all demanding players

Thirdly, our technology will also play a very important role. Space SIP's Smart Contract is completely developed by the in-house team. The design architecture goes closely with the blockchain-integrated game design from the beginning. This helps ensure short-term performance and long-term scalability

NFT integrates Chainlink VRF, ensuring NFTs are generated with completely random and completely transparent indexes

Next up is the security of our project. Space SIP's Smart Contract and system have been audited by our Strategic Partner Verichain Labs — The famous backer of many prominent projects like Kyber Network, TomoChain, Axie Infinity,…

And last but not least, is our tokenomics. Our tokenomics are devoted to the community. Space SIP's team commits a fully 12-month lock in the Smart Contract, demonstrating absolute commitment and trust in the development of the game.

The team pursues the single-token philosophy, wishing to bring the decentralized characteristic for the whole ecosystem of Space SIP. Each user in the ecosystem will contribute to the development of the project: players invest capital and time to play the game, holders and investors invest in the project, and all receive the same type as SIP tokens. As the project grows, the token will have value, all benefit from the token rising in price.

Andrew (BSC.News)

Very nice Tuan

Seems like this is not just something where you and your team were going through the checklist but rather this is a project where each individual aspect was very well thought of

Tuan Nguyen

Yea, cost us a lot of time and research since we started the project.

Hope that will bring the best to everyone

Andrew (BSC.News)

And it seems like you will!

So just to circle back to this topic

8. What steps have you taken to ensure that the barrier of access to play Space SIP has been lowered so that all users regardless of bankroll can enjoy the game?

Tuan Nguyen

Firstly, our vision is not only "Play to Earn" but also "Fun to play" that brings joys and wealthiness into players' lives.

We want players to enjoy their in-game as well as real life activities, which is why our blockchain gaming ecosystem provides everything they need for both. Therefore, the price of Mystery Capsule will be very reasonable to increase the player's accessibility to the game.

The second is the Lending-Borrowing feature of the Marketplace.

Lending is for the owner who wants to hold NFT and generate a passive revenue stream, they can bring NFT to the marketplace to "rent". Meanwhile, borrowing is for renters who want to experience rare types of NFTs but are not ready to spend money to buy them.

The third is the Guild system partnership, Space SIP is working with NFT gaming guild systems in the market so that players of Space SIP can join, play and earn from the game by joining the gaming guilds. Not a single money needed to be spent.

Andrew (BSC.News)

Awesome! Thank you Tuan

So last but not least

9. Any exciting news you would like to announce here today?

Tuan Nguyen

Yup, a special sneak peek for today's participants is that we are teaming up with some famous partners in the field of technology and blockchain.

More information will be announced soon, so stay tuned and follow our Announcement Channel to update the latest news.

And dont miss out on our Pre-IDO and IDO on 21st and 29th October hosted by Poolz.  Details instruction will be in the link

You also can join the Pre-IDO and IDO on OxBull which will be announced soon in our channel.

Andrew (BSC.News)

And would you be able to provide us with links to your social media that you would like the community to go and follow?

Tuan Nguyen

Sure

You can join our official social channels to update the latest announcements.

1. Twitter:(official)

2. Medium: (official)

3. Telegram Group (official)

4. Telegram Channel:  (official)

5. Discord: (official)

Andrew (BSC.News)

Nice! Make sure to go and check out Space SIP everyone! Tuan and his team have taken the time and effort to bring you guys their best work possible!This is a paid Ask Me Anything (AMA), BSC.News does not endorse and is not responsible for or liable for any content, accuracy, quality, advertising, products, or other materials on this page. The project team has purchased this advertisement AMA for $2000 Readers should do their own research before taking any actions related to the company. BSC.News is not responsible, directly or indirectly, for any damage or loss caused or alleged to be caused by or in connection with the use of or reliance on any content, goods, or services mentioned in the AMA.
Source : bsc.news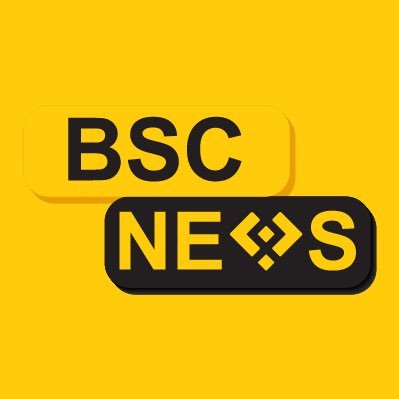 Founded in 2020, BSCNews is the leading media platform covering decentralized finance (DeFi) on the Binance Smart Chain (BSC). We cover a wide range of blockchain news revolving mainly around the DeFi sector of the crypto markets. BSCNews aims to inform, educate and share information with the global investment community through our website, social media, newsletters, podcasts, research, and live ask me anything (AMA). Our content reaches hundreds of thousands of global investors who are active in the BSC DeFi space.
BSC NEWS is a private news network. All posts posted by this user belong 100% to bsc.news All rights are reserved to BSC NEWS for more information about BSC NEWS contact BSC NEWS HERE.