Introduction
By supporting a multi-chain ecosystem and integrating on-chain and off-chain finance, Solaris Network is strategically positioned to cater to the increasing market demand for synthetic assets.
The Importance of Security in DeFi Platforms
Security is paramount in the fast-evolving world of decentralized finance (DeFi). With billions of dollars in assets locked in DeFi protocols, the need for robust security measures has never been greater. As DeFi grows, platforms like Solaris Exchange must prioritize security to protect their users' funds and maintain their reputation in the DeFi space.
What is Solaris Exchange?
Solaris Exchange is a decentralized exchange that serves as a core component of the Solaris ecosystem. This innovative DeFi platform offers on-chain synthetic asset solutions on the BNB Chain. The exchange enables the trading of SOK-based pairs and other mainstream trading pairs in the BNB Chain ecosystem, with plans to expand to different mainstream public chain ecosystems.
One of the vital features of Solaris Exchange is its commitment to providing synthetic asset trading services. The exchange supports the trading of virtual synthetic assets such as stocks, foreign exchange, futures, and options, thereby expanding the boundaries of DeFi and enriching its application scenarios.
Solaris Network's Security Features
Solaris Network ensures the safety and security of users' funds and assets through multiple security measures. Some of the key security advantages of Solaris Network / Exchange include the following:
Multiple Layers of Security: Solaris employs a range of advanced security protocols to safeguard its platform and users' funds. These protocols include two-factor authentication, SSL encryption, and periodic security audits by leading cybersecurity firms. Solaris seeks to build a trustworthy and compliant platform with regulatory standards through these measures, providing a secure environment for its users (traders) to trade synthetic assets.
Strict AML Procedure: The Solaris Network understands the importance of compliance with regulatory requirements. It has implemented AML procedures to prevent fraud and ensure the safety and security of its users. Solaris guarantees its platform is not utilized for illegal activities such as money laundering or terrorism funding by undertaking thorough due diligence on all users and transactions.
Trustless and Transparent: Solaris Exchange operates on the Automated Market Maker (AMM) model, which allows traders to connect directly through their wallets and conduct instant transactions without intermediaries. This decentralized model ensures that users have complete control over their funds and can perform transactions trustlessly and transparently.
Autonomous Governance: A decentralized solid autonomous organization (DAO) governance system supports the Solaris Network. All significant decisions about the platform's development and operation are made through community voting, ensuring a fair and transparent decision-making process.
Strategic Partnerships with Leading Blockchain Security Firms: Solaris has also established strategic partnerships with leading blockchain security firms to enhance security measures and stay ahead of potential threats. This demonstrates the platform's commitment to providing users with a safe and secure trading environment.
Professional Security Team: Finally, the Solaris team has extensive experience in blockchain development and security and is dedicated to maintaining the highest security and reliability standards. The team comprises experts in blockchain, finance, and cybersecurity who work together to ensure the platform remains at the forefront of security innovation n the DeFi space.
Value and Vision Behind Solaris Network
Solaris is committed to supporting a multi-chain ecosystem, allowing synthetic assets of traditional financial products to participate in DeFi activities. Solaris staking also supports off-chain financial assets, enabling users to create crypto derivatives by staking both cryptocurrencies and traditional financial assets on the blockchain. This bridges on-chain and off-chain finance, providing a truly inclusive financial system.
Prospects of Solaris Network
Solaris Network is well-positioned to take advantage of the growing demand for synthetic assets in the market due to its commitment to providing synthetic asset trading services.
Solaris Exchange is a decentralized exchange that adopts the AMM model, enabling traders to connect directly through their wallets and conduct instant transactions. The platform is a core component of the Solaris ecosystem and covers trading pairs based on SOK and other mainstream trading pairs in the BNB Chain ecosystem.
Liquidity providers can contribute liquidity to Solaris Exchange and receive trading fee dividends, incentivizing them to participate and ensuring enough liquidity to support trading activity.
The Takeaway — Enjoy Safe and Secure Trading with Solaris
The Solaris Network employs BNB Chain. This high-performance blockchain infrastructure utilizes advanced security features such as dual-chain architecture, hot and cold wallet separation, and multi-signature authentication. This ensures that all transactions on the Solaris Network are secure and tamper-proof. Additionally, the current synthetic assets of BTC account for more than 2% of BTC's value, making it a considerable market. Solaris has enormous growth potential as one of the early ecosystems in the synthetic asset field.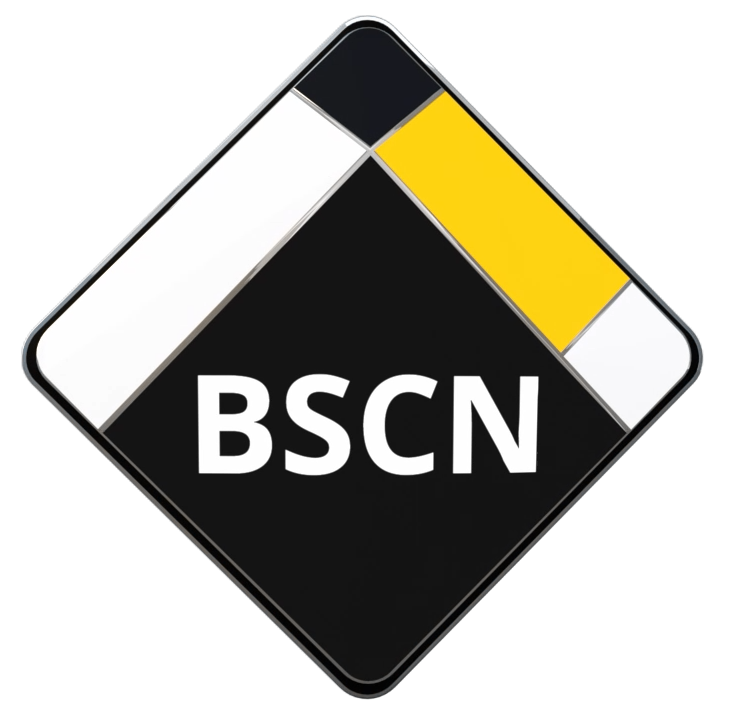 BSCN is aiming to become the leading media coverage platform around the Binance Smart Chain Ecosystem. With a strong focus towards Content Quality, Decentralized platforms, Hot topics in the market, Informative and education sources and guidance in how to be more aware around unreliable crypto projects.