Last week, Binance said that money laundering in crypto is no big deal, claiming that just 0.15% of 2021 crypto transactions were illicit. This week, it doubled down on that claim, publishing a name-calling rant against "breathless pearl clutching" journalists who "spread disinformation," "cherry pick data," and "feed into the cult of crypto paranoia for fame."

Now, the SEC has launched a major probe into Binance's BNB ICO, investigating whether the exchange sold unregistered securities in its coin offering. Moreover, Reuters has published proof that money launderers used Binance to wash billions of dollars worth of crypto assets.
Not the first time the SEC probes Binance
Protos roundly debunked Binance's fallacious arguments with sentence-by-sentence analysis last week and also covered probes into Binance by the US Internal Revenue Service, Department of Justice, and Commodity Futures Trading Commission.

Furthermore, we alerted readers to Binance's possible violation of India's Foreign Exchange Act, a ban by the UK Financial Conduct Authority, and warnings from regulators in Malaysia, South Korea, Canada, Italy, Thailand, Netherlands, Poland, Cayman Islands, Singapore, Hong Kong, and Japan.

The SEC has now confirmed at least two probes into Binance. Its newest involves Binance's 2017 BNB ICO which raised millions of dollars to help kickstart the build-out of its business. A prior SEC probe involves Binance ownership and control of market-makers Sigma Chain and Merit Peak.

The Wall Street Journal reported that Binance's founder Changpeng Zhao (CZ), who beneficially owns the majority of Binance and Binance.US equity, might also own the majority of these market-makers. The SEC prohibits giving affiliated market makers an unfair advantage on an exchange. platform.twitter.com/embed/Tweet.html?dnt=true&embedId=twitter-widget-0&features=eyJ0ZndfdHdlZXRfZWRpdF9iYWNrZW5kIjp7ImJ1Y2tldCI6Im9mZiIsInZlcnNpb24iOm51bGx9LCJ0ZndfcmVmc3JjX3Nlc3Npb24iOnsiYnVja2V0Ijoib2ZmIiwidmVyc2lvbiI6bnVsbH0sInRmd190d2VldF9yZXN1bHRfbWlncmF0aW9uXzEzOTc5Ijp7ImJ1Y2tldCI6InR3ZWV0X3Jlc3VsdCIsInZlcnNpb24iOm51bGx9LCJ0Zndfc2Vuc2l0aXZlX21lZGlhX2ludGVyc3RpdGlhbF8xMzk2MyI6eyJidWNrZXQiOiJpbnRlcnN0aXRpYWwiLCJ2ZXJzaW9uIjpudWxsfSwidGZ3X2V4cGVyaW1lbnRzX2Nvb2tpZV9leHBpcmF0aW9uIjp7ImJ1Y2tldCI6MTIwOTYwMCwidmVyc2lvbiI6bnVsbH0sInRmd191c2VyX2ZvbGxvd19pbnRlbnRfMTQ0MDYiOnsiYnVja2V0IjoiZm9sbG93IiwidmVyc2lvbiI6bnVsbH0sInRmd190d2VldF9lZGl0X2Zyb250ZW5kIjp7ImJ1Y2tldCI6Im9mZiIsInZlcnNpb24iOm51bGx9fQ%3D%3D&frame=false&hideCard=false&hideThread=false&id=1533968009542262784&lang=en&origin=https%3A%2F%2Fprotos.com%2Fsec-probes-binance-reuters-finds-billions-in-crypto-washed-via-the-exchange%2F&sessionId=3b6d0d34845351cd08fbadb62c21db5b0a1526e1&theme=light&widgetsVersion=b45a03c79d4c1%3A1654150928467&width=500px As Binance has BNB, so does FTX have FTT, Crypto.com have CRO, and Huobi have HT.

Read more: A complete career timeline of Binance's billionaire chief Changpeng Zhao

The SEC is the world's most powerful securities regulator, employing over 4,800 workers. It's pursuing civil penalties against the world's largest ICOs: Telegram ($1.7 billion), EOS (allegedly $4.2 billion), BitConnect ($2 billion), AriseCoin ($600 million), and XRP ($1.3 billion).

Reuters is one of the world's largest media publications, founded 171 years ago and still employing 25,000 workers today. The outlet provided evidence of at least $2.3 billion worth of funds being laundered through Binance ⏤ directly contradicting Binance's claim that Reuters "purposely mislead the general public by leaving out critical context."

In fact, it fact-checked its figures several times, providing an itemized table attributing $781 million to the darknet Hydra, $382 to Binance's Indian subsidiary WazirX, and $838 million to the Finiko ponzi scheme, plus an assortment of other money laundering operations.
SEC Binance probe comes amid chief exec's dwindling net worth
Binance claims to be taking compliance seriously, but some evidence suggests otherwise.
A journalist bluffed his way into a $220,000 compliance job at Binance, despite forging all of his credentials.

Hundreds of documents and eyewitness interviews reviewed by Reuters show that Binance has repeatedly failed to implement anti-money laundering and know-your-customer (AML/KYC) checks.

The U.S. Justice Department's bank integrity unit is probing Binance's compliance with the international Bank Secrecy Act.
Moreover, the net worth of the exchange's founder seems to be dropping precipitously.
In January, Bloomberg estimated CZ's net worth at $96 billion.

By March, Fortune estimated his net worth at $74 billion.

CZ said even that figure was too high.

As of yesterday, Forbes' estimate had fallen to $17 billion and Bloomberg's estimate had fallen to just $16 billion, a collapse of -83% within five months.
As the SEC probes Binance for the second time, the worst may be yet to come.

Protos has provided incisive coverage of Binance's operations for years, with over 174 articles of related coverage. Protos' comprehensive timeline of Binance's history can be found here. Stay tuned for more updates.

For more informed news, follow us on Twitter and Google News or listen to our investigative podcast Innovated: Blockchain City.
Source : protos.com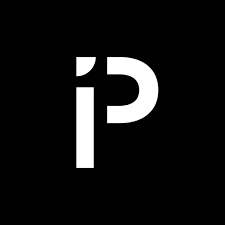 We believe that crypto will reshape the financial landscape and open countless opportunities for the individual, not just the institutions.
The power of financial freedom should be accessible to everybody, and not restricted to Wall Street fat cats and connected insiders.
So, Protos is for you.