While corporate executives may not understand the entire potential of SafeSwap online, it isn't stopping them from actively investigating how secure this platform is for staking and how it might save time and money for investors.
At the moment, SafeSwap online is working with several different cryptocurrency firms. SafeSwap online and Doge Punks have decided to collaborate for October, with so much going on around the corner.
Doge Punks and SafeSwap online Collaboration is getting more solid over time but before discussing this partnership, let's talk about Doge punk and SafeSwap online. Continue reading to learn more about this Collaboration.
About SafeSwap Online:
SafeSwap Online is a decentralized trading system that enables the exchange of various types of coins. The SafeSwapTM protocol is a safe, Smart Contract-based program that communicates directly with metamask, trustwallet, and several other third-party wallets.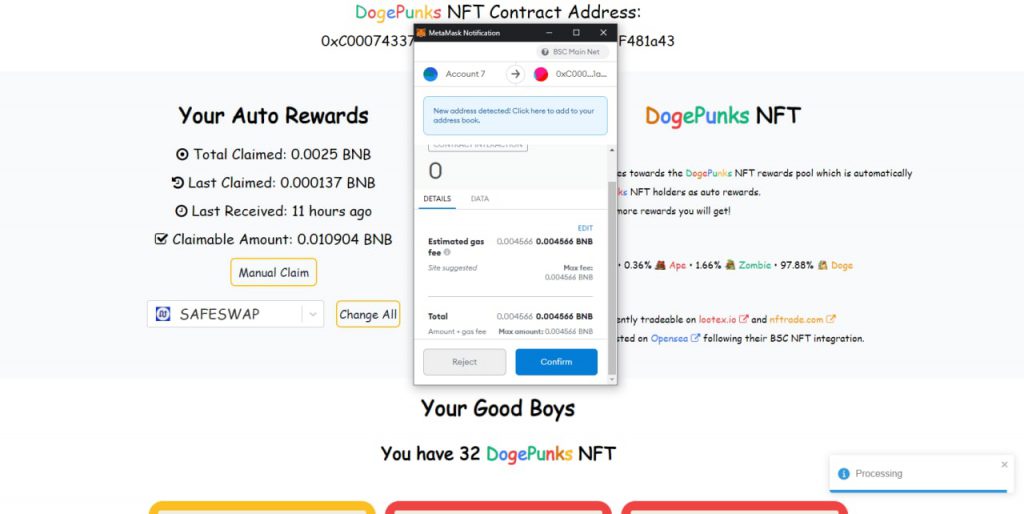 About Doge Punk:
You're probably wondering what Doge punk is. One of our favorites is the Dogepunks, and the coin itself appeals to us. We like the concept of Dogepunk collectibles.
They provide the first Non-fungible Token to show devotion to the Doge meme and the Dogepunk movement. Dogepunk is the first to introduce an NFT with diversity in offering different incentives to its doge fans, with a considerable supply of 420K Doge Punk NFTs to be sold.
Collaboration:
After the collaboration of Doge punk and SafeSwap online, you can earn rewards. When people choose SafeSwap online as a reward, they can get the reward tax-free. Doge Punks has a buy one get one until the 20th of October. This offer is limited so buy your Doge Punk NFTs.
Future Of This Collaboration:
In the future, both SafeSwap online and Doge punk will continue to go side by side. Doge Punks NFT's will become a part of SafeSwap online, and then you can buy and sell your Doge Punk NFT's on SafeSwapTM.