By Abhinav TewariBSC News
FEG was created with a community-focused agenda of making the emerging DeFi ecosystem more accessible, inclusive, and rewarding for its users.
Introducing FEG
The Feed Every Gorilla (FEG) ecosystem was designed to provide a fully decentralized transaction network with a state-of-the-art financial system. FEG intends to revolutionalize Decentralized Finance (DeFi) with a strong focus on passive income, security, and accessibility. It will achieve this through creating opportunities in crypto, DeFi, Non-Fungible Tokens (NFTs), and metaverse spaces. 

FEG's grander vision includes the incorporation of strategic focus areas involving breakthrough products and features such as the world's first truly stable coin–Universal Stable Cent (USCT), Smart NFTs, and 2-Factor Authentication (2FA) wallet.
‍
‍
The ecosystem is built on three key components: FEG Token, FEGex, and SmartDeFi. FEG token is a hyper-deflationary token that operates on the Ethereum blockchain (ERC-20) and the Binance Smart Chain (BEP-20). FEGex is a multi-chain decentralized exchange (DEX) that runs on both aforementioned chains with plans of expanding to an additional five blockchains in the near future, such as AVAX, MATIC, and FTM. SmartDeFi is a token template for the generation of new DeFi projects, with a built-in mechanism to prevent rug pulls. It is not dependent on other exchanges for hosting liquidity. FEG was audited and verified by Solidity Finance. 
‍
FEG Token
FEG token is a deflationary token with a maximum supply of 100 quintillion tokens. On every transaction, a 1% tax is assigned to the holders, and an additional 1% is burned. It ensures that the holders collect more tokens as the number of transactions increases. It also motivates the holders and reduces the circulation of tokens. 

As the supply drops, the token's scarcity improves. This inversely proportional relationship constitutes a supply-demand model. There is no burning limit which implies that holders benefit from a never-ending cycle of passive income generation with positive price pressure. FEG is completely decentralized and all decisions are made in the interest of the community. FEG intends to expand its presence in the crypto space by launching impressive products that will assure the token's long-term sustainability. 
‍
As the FEG token is a governance and utility token, it can be staked in the FEGex to generate multiple streams of passive income. The token is also used in SmartDeFi transactions, thereby accelerating the reduction of supply. 100% of the token's liquidity is locked, which instills confidence in the investor community. All communications, developments, and marketing campaigns are planned and executed by members of the FEG community. 
FEGex
FEGex is a multi-chain decentralized exchange (DEX) that runs on both the Ethereum blockchain and BNB Chain. It was designed with custom coding to address various issues faced by other exchanges with regard to DeFi tokens. It was built with liquidity provisioning, loan capabilities, and fWrap. It offers users unique features such as GAS rebates–paid to investors for participating in trade, and Markers Rewards–which reward investors for buying on FEGex.
FEG plans on expanding FEGex to other blockchains such as AVAX, MATIC, and FTM. The development of the cross-chain bridge will allow the swapping of tokens listed on FEGex between all five blockchains if the project provides bridge dedicated liquidity. Cross-chain transactions will make FEGex a CEXDEX–centralized feature within a decentralized environment. Transactions across the bridge are sent to a server to be worked out as they cannot be implemented into a contract and need a system to do the calculations, which in this case is the CEX (centralized exchange). 
‍
Key features of FEGex
Auto Listing: Enables any token to list on FEGex, add locked liquidity, and create trading pairs. FEGex can also be used to host advanced presales whilst serving as a launchpad for new tokens.

SmartSwap: A mechanism that allows users to deposit/swap tokens in a SmartSwap contract to reduce swap and gas fees. The trades are not subject to usual taxes on deflationary tokens, and the routing is also optimized. Its peer-to-peer (P2P) capability ensures users can send and receive tokens with utmost privacy. All trades and swaps incur sell fees, while internal transactions increase the volume for staking rewards. There are two SmartSwap mechanisms:
Swap-to-Swap (S2S): This function allows users to move their fWrapped base tokens, such as fBNB, fETH, and fUSDT, between trading pairs. Transactions incur a 0.30% fee which is used for high-end server hosting, IT security, and further development of the FEG ecosystem.

Peer-to-Peer (P2P): This function allows users to send and receive tokens in FEGex with increased privacy as token swaps in SmartSwap are not direct wallet transfers; instead, they are routed through a smart contract. Transactions incur a 0.30% liquidity pool fee and another 0.50% fee which is sent to the burn wallet.   
Front-Running Bot Protection: FEGtoken's contract code is engineered for front-running smart contract bots. 

Auto Slippage: Slippage refers to the difference between the expected price of a trade and the price at which the trade is executed. Slippage can occur at any time but is most prevalent during periods of higher volatility when market orders are used.
‍
FEGex Rewards
fWrap: Any crypto asset can be wrapped to earn passive income on the FEGex and this mechanism is called fWrap. fWraps are an integral part of the exchange, applying positive price pressure on every trading pair. fWrap tokens include a 1% reflection tax that is applied and distributed between all holders when a token is wrapped, unwrapped, or transferred. fWrapped tokens generate high APY returns as they leverage the trading volume on FEGex to generate rewards as any token listed on the exchange is paired with a base token that is fWrapped. fWrap rewards are auto-compounding as they are paid out in the currency of the fWrapped token.
Staking: FEGex also provides users with the option of staking FEG tokens and earning yields. All the staked tokens are securely held in the FEGtoken staking contract. The staking rewards increase dramatically with the increase in trading volume on FEGex. FEG Token stakers receive a share of all trade (sell) on FEGex based on the following: 
0.15% of all sell volume from non-SmartDeFi tokens paired against fBNB, fUSDT (BEP-20), fBTCB (Binance-pegged Bitcoin), fETH, fUSDT (ERC-20), or fBTC. 0.12% of all sell volume from SmartDeFi tokens paired against fBNB or fETH. Rewards are divided and distributed among FEG Token stakers based on the percentage of the staking pool each staker owns. They are distributed either when rewards are withdrawn from the staking reward pool. 
Liquidity Provider (LP) rewards: LPs earn a share of 0.2% of overall sell volume on the pairs they provided liquidity for. FEG Token rewards are received based on the percentage of ownership inside the liquidity pool (varies with impermanent loss). These are added directly to the provided liquidity amount inside the pool.

GASrebates: Except for FEG Token and SmartDeFi tokens, all pairs on FEGex will use the GASrebate sell transaction fee of 0.15% to fund the rebate pool for reward distribution. For example, the buyer or seller will receive 1/8th of the total BNBback or ETHback pool at the time of their purchase. The return will be generated in BNB or ETH, depending on the chain they're on.

Markers Rewards: These are monthly rewards paid to users for using the FEGex. Users receive a refund on purchases while maintaining 100% of their buying power. These rewards are only applicable on purchases outside the SmartSwap system. 0.30% and 0.50% of the total BNB and ETH used to buy are given back to the buyer, respectively.    
‍
SmartDeFi
SmartDeFi is the FEG ecosystem's flagship technology for Web3-enabled trading. It is a hyper-secure and seamless platform through which anyone can launch and trade their own cryptocurrency. SmartDeFi resolves many of the security issues, costs, and inconveniences associated with launching a new crypto project through traditional means. Prior to SmartDeFi, launching a crypto project could cost significantly higher, depending on several factors.

On SmartDeFi, users can launch a token, establish and execute a presale, and commence trading with minimal effort. Its charges users 0.5% of the presale–which is much lower compared to other methods typically used. Users do not require knowledge/skills to write code/contracts, as producing a token requires only a few customizations on the intuitive UI. Tokens are also fundamentally secure as anti-bot measures are included that aim to prevent rug pulls and honeypots. SmartDeFi also includes cutting-edge new technologies that assist token creators in marketing their tokens. 
All SmartDeFi tokens are backed by their base assets–critical to build investor confidence. A nominal fee is levied on each transaction and sent to a special asset-backing pool, resulting in a perpetual increase in baseline value. This secondary value will never decrease, providing investors with the assurance that their investment will always be valuable. 

SmartDeFi also includes SmartLending, which allows investors to use their holdings as collateral for short-term, no-interest loans. Investors can use the asset backing of their tokens to offset real-world expenses, extend their portfolio, or otherwise use the value of their investment without having to sell. 
‍
ROX Token & Smart Rising Price Floor
ROX Token is a multi-chain token built with SmartDeFi technology–FEG's most advanced product. ROX Token offers the smartest raising of the price floor ever built. Since the ROX Token contract owns its liquidity, the 0.1% swap sell fee is directly used to increase the price floor. This is seamless and does not require additional transactions. As a result, traders pay no gas fees while this process completes. The Smart Rising Price Floor feature steadily expands the available liquidity of a token by ensuring that a percentage of each sell remains in liquidity.
ROX Token will work with future tokens to help them integrate into the SmartDeFi evolution utilizing this advanced codebase. In total, 1,000 ROX tokens were minted, of which 900 are in circulation. 100 ROX will be burnt into a perpetual faucet, and only the rewards can be claimed. 100% of these rewards will fund the development team of the FEG Token ecosystems. This will allow FEG Token to expand its teams exponentially. 
‍
Recent Developments
As reported by BSC News, Feed Every Gorilla (FEG) won the 'The Best DeFi Technology' award on March 18, at the Crypto Expo Dubai 2022 event. The Graphene 2-Factor Authentication wallet was also unveiled at the event. 

Also reported by BSC News, FEG plans to release the world's first truly stable coin, USCT. Typically stable coins such as USDT are pegged to the dollar; however, they can have fluctuations of up to 0.1% resulting in millions lost as USDT alone accounts for 3%-4% of the 2 trillion dollar crypto economy. USCT can mitigate this by utilizing the lowest possible denomination of $0.01, thereby making it resistant to market fluctuations. It is primed to rival the established stable coins. 
Team
FEG has a team of 150 members, at the time of writing. It was founded by FEGrox–The lead Blockchain Developer. Other key members include: 
RTRcrypto – Global Operations Manager

Tomi – Developer Team Lead

Frankie – Head of Marketing

Chris – Editor in Cheif

DewBo – Design Team Lead

Omo – Business Development

Ste Cha – Relations Lead
Concluding Thoughts
While considering the FEG token as an investment vehicle, it is noteworthy that the token is still a micro-cap token. FEG has a self-reported circulating market capitalization of $84.29 million and a fully diluted market cap of $202.7 million, as per data from CoinMarketCap. The price of token is currently at $0.000000002025, just over 36% down in the last 30 days.

However, the FEG ecosystem is designed to evolve continuously and provide innovative solutions to existing and new problems. The community thrives and propagates this ideology which will ensure that the ecosystem is poised to always be at the forefront, driving innovation in the crypto space. 

Find more about FEG here:
Website | Twitter | Medium | Whitepaper | Instagram | Telegram | Reddit | Discord | Youtube | 
Source : bsc.news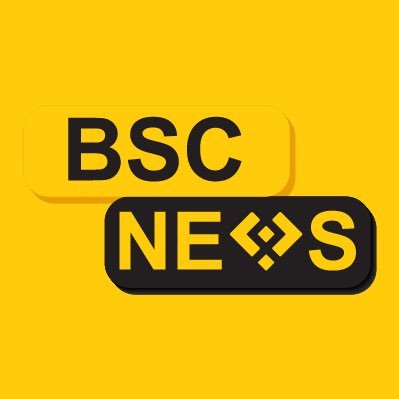 Founded in 2020, BSCNews is the leading media platform covering decentralized finance (DeFi) on the Binance Smart Chain (BSC). We cover a wide range of blockchain news revolving mainly around the DeFi sector of the crypto markets. BSCNews aims to inform, educate and share information with the global investment community through our website, social media, newsletters, podcasts, research, and live ask me anything (AMA). Our content reaches hundreds of thousands of global investors who are active in the BSC DeFi space.
BSC NEWS is a private news network. All posts posted by this user belong 100% to bsc.news All rights are reserved to BSC NEWS for more information about BSC NEWS contact BSC NEWS HERE.