PrivacySwap is a yield farming ecosystem running on the Binance Smart Chain (BSC). It is the brainchild of a group of cybersecurity professionals who understands the merit of cryptocurrency, blockchain, and cybersecurity

Andrew:

Good Morning all and welcome to the AMA with Privacy Swap!

Thanks for joining us today

PRV Admin:

Thanks for having me guys!

Andrew:

Yes, we are very excited to have you here today

PRV Admin:

Am excited to be here and getting to know the BscNews community.

Andrew:

1. Can you tell me about your background and how it came for you to develop Privacy Swap?

PRV Admin:

Oh yeah for sure. In actuality, our background is in cybersecurity here in Asia. Collectively (yes, the team doesn't just consist of me!) we have more than a decade of experience.

We deal a lot with data protection, pen tests, databases etc. We stepped into blockchain as being somewhat of geeks, we have been looking for the opportune moment to step into the fray.

When DeFi burst out into the scene, we took that opportunity to meld our cybersecurity profession into blockchain.

Privacy is something we as cybersec professionals help other people with on a daily basis. And even in blockchain we found that it is somewhat… lacking. So we went with that, with the intention of strengthening it as much as possible in and outside of crypto.

Andrew:

Impressive that you say "our" when talking about your team

Shows how the team is built around that specific field and you have the product to show for it

PRV Admin:

Oh of course. We are a team for sure. We even consider our community part of the team!

Andrew:

Of course, without the community there we would not be here today

PRV Admin:

Indeed!

Andrew:

2. Can you give us a brief introduction to Privacy Swap and what your mission/goal is of the project?

PRV Admin:

Ah yes definitely.

PrivacySwap was created with the intention to strengthen privacy in the blockchain space, and at the same time, propagate the importance of privacy. Cryptocurrency was by design a way of improving privacy – I mean, everyone is just a long string of texts and numbers, right? But in actuality, we found that it was somewhat far from that. If you sent me funds today, I'd immediately know the whole history of the originating address down to the exchange you prefer to use.

So this is why we are built around

1) Our PrivacyCard – the solution for users to use their crypto as fiat, directly loading funds into your card for spend anywhere.

2) Our PrivacyMixer – which greatly improves your privacy by helping you to throw people off your actual wallet address and thus transaction histories.

3) Our HackerNet – the go-to market place for people who need cybersec or digital services at affordable and fair prices without having to worry about getting scammed.

With all of that, we also hold regular Zoom classes on DeFi and on PrivacySwap, to educate our users and hopefully spread the love and power of blockchain and crypto because it is simply here to stay!

Andrew:

Wow you even offer classes! Very interesting

So thank you for that introduction

PRV Admin:

Yes. You should join us some day. Haha!

Andrew:

I should! haha

So while you did touch on some features, let's go more in depth with them with this next one

3. Tell us about the features that are available for users on Privacy Swap.

PRV Admin:

My favourite question. But before I bore everyone, I will list it out on a very bite sized basis.

1) Firstly it's yield optimization. PrivacyVaults lets you autocompound your staked LPs' rewards with less fees and a possibility of profit sharing from performance fees of ALL vaults as a PRV holder.

2) Second would be our PrivacyCards. Use your crypto like it was cash. Achievable with our tiered PrivacyCards each with an individual level of exclusivity and perks.

3) Third. Our PrivacyMixer. Keep your transactions and assets private. Don't be telling people you send assets to exactly how much you have.

4) Fourth. Our HackerNet.  Ever thought of searching for a security specialist or a whitehat for your business but don't know where to go? Come to us. We'll tell you exactly what to look out for and how to find what you need.

PrivacySwap is built around the idea of giving value to our users. Every. Step. Of. The. Way.

Andrew:

Definitely so Privacy Swap is about giving users resources and the knowledge necessary to protect themselves

PRV Admin:

Of course. Nothing better than educmacation

We are in the position to be teaching and empowering. So we do exactly that.

Andrew:

That's awesome, not often you see projects that do that

4. I see that there are "old" farms and pools on your platform. What updates have been made to the new ones that the old ones became obsolete?

PRV Admin:

Literally the first person to have asked this. Thank you.

So there are farms and pools that have been decommissioned. Initially we understood that as a new project, that we need to get people to trust us. Trust is built in time and never overnight. People wouldn't of course just swap for PRV without any idea of what it is and who are the people behind PrivacySwap. So having non-native farms and pools enable users to actually come on board, in a very calculated manner, in order to benefit while getting to know us. Of course, this cannot last forever as it is just hyperinflationary. So what we did was as we grew, we just moved them all to vaults in order to ensure the best possible gains for users by helping them to save on gas fees for compounding, as well as saving them the trouble.

So the only farms and pools remaining are our native ones. And the rest can still be farmed via our PrivacyVaults which increases earnings for users!

Andrew:

Gotcha, thanks for that clarification!

Yeah was wondering what happened that you had to create new ones but that makes perfect sense

PRV Admin:

Yeah. Every step we took was to get better of course. 🙂

Andrew:

So while we're talking about your native farms

5. Can you tell us more about $PRV? What are its uses on Privacy Swap?

PRV Admin:

So there are a few phases to the growth of $PRV.

Stage 1: It will be used as a form of increased earnings by users in our Single Asset PRV Vault. Essentially how it works is – stake PRV in the vault and earn PRV from block rewards. AND! Earn a percentage of the performance fee of ALL other vaults. Essentially you'd still be able to use the vaults even if you were not a PRV holder. But as a PRV holder, you'd earn more from token price appreciation PLUS percentage share of performance fees.

Stage 2: It will be the sold currency accepted for staking of our absolutely awesome PrivacyCards. Stake PRV to be eligible for PrivacyCards. We would take just PRV for them, but we found that it would be more beneficial to just accept PRV as well as stablecoins.

Stage 3: It will be the currency of our PrivacyMixer. Want to maintain privacy? You're going to need some PRV in order to increase it. Of course, we won't be charging a fee that would clearly be unfair. It would just be a nominal fee.

Stage 4: Eventuality of it all is as we are a DeFi platform, we are going to be passing on the governance of PrivacySwap as a whole ecosystem to the community.

As we go along, we are also confident that there will be increased usage and features that will be included. But this is a general outline of it for now.

Andrew:

I see all of these have not been implemented as of yet right?

PRV Admin:

Stage 1 is incoming within the next two days. 

Stage 2 will be in the next month.

Stage 3 is targeted for the end of 2021.

Stage 4 will be next year.

We are essentially two months old.

Our PrivacyVault is verrrry recent. Our growth has been really lovely, and we are keeping up!

Andrew:

That's great, everyone needs to be on the lookout for the updates!

So you did cover this but can you reiterate one more time

6. Is your token deflationary? If not, what measures are implemented to mitigate inflation?

PRV Admin:

Yes of course. Our token is already one with a capped supply of 30,000,000 PRV in its lifetime. We only ever supplied 30,000 PRV for initial supply and never minted any more than that. Everything else was then emitted at 0.1 PRV per BSC block validated and never changed. In fact, we want to keep it this way. An estimate of how long this is going to last? Well… about 28 years thereabouts.

We currently have 228,664 PRV minted and 1,456 PRV burnt. Leaving 227,208 PRV in circulation. 

We do conduct burns with our fees and even our dev fees in order to keep circulation of PRV as low as possible. Which reminds me, we have another burn coming up in the next few days in celebration of Independence Day!

We will be keeping PRV deflationary, to a point where emission is low. While conducting burns every now and then to ensure that things are kept healthy.

Andrew:

28 years??

Many projects don't even know what they will do next year

So it will for sure be beneficial for users to hold onto PRV?

PRV Admin:

That is the whole point!

We are committed to being around as a long term project.

We're not in it for some get rich quick scheme.

Think of PrivacySwap as a cumulation of our love for privacy and appreciation for blockchain as a tech and cryptocurrency as a solution for the future.

Andrew:

I see I see

So this actually leads me into my next question

7. What was the reason for not have any team tokens allocated as well as not having a private sale?

PRV Admin:

If I had to describe it in two words. Fair launch.

In all honestly, we could have allocated tokens to ourselves. But we do have dev fees minted every block already. A private sale would be good to raise funds, but we didn't need to raise funds for what we wanted to do. Having a private sale would mean an automatic sell pressure, which is not something we enjoyed. Same as team tokens. We could have made a vesting schedule too, but we did not see the need to complicate matters. If we did well, and we kept to our words, naturally the project would flourish and our dev rewards would be sufficient to keep us happy.

Andrew:

That's awesome

It's one thing to say you are committed to the project instead of wealth but

to actually take the steps to show that is saying a lot!

PRV Admin:

Haha. Thank you!

Andrew:

8. What is your "No RugPull Mitigator Code"?

PRV Admin:

Essentially that means that we removed the famous migration function from our MasterChef. Essentially removing one of the biggest vectors for a rugpull.

It's supposed to say "Migrator" code and not "Mitigator" though! Haha!

Andrew:

Oh oops my mistake haha

9. What is the Privacy Card? How do you feel as though this contributes to the future of decentralized financing?

PRV Admin: 

The PrivacyCard is a debit card program by us which actually accepts crypto as a form of loading fiat into your cards. Send crypto, spend fiat with our PrivacyCards. 

We feel that it is a very good way of allowing users to convert their crypto into fiat. This is something we feel that is very, very, very widely talked about because of how difficult it is to do so in some jurisdictions. So we want to make that process simpler. What part does it play in DeFi? Well. Now you don't have to have your money in a bank account in a particular country in order to spend your crypto. The PrivacyCard does it for you.

Andrew:

Yeah that is something that I am personally very excited to see

But thank you for that answer

and last but not least

10. Any new and exciting news you would like to announce here today?

PRV Admin:

A lot of our community are too!

We are at a point of insane growth. Our PRV Vault with profit sharing will be ready. Our referral systems are done and starting to earn some of our members some cool bit of PRV as well. And at the same time, we are expecting to have a sizeable investor joining us very very soon. That all being said, we are proud to say that we are growing – even outshining main caps yesterday! We are PrivacySwap, and we are going places. We hope that we can help spread the word about privacy and enable and empower as many people as possible through what we do.

Oh and also. Don't forget. We are doing our post Independence Day PRV burn soon!

I really really really want to give a shoutout to @ccwuu for reaching out to me earlier. I won't disclose what we spoke about here, but what he spoke to me about as a person and security researcher is top notch stuff. This guy's got chops!

We do hold DeFi classes as well so do keep a look out and join us!

Andrew: 

Great! Thank you for taking the time to join us today and goodluck with your future developments! Have a great day everyone :)This is a paid Ask Me Anything (AMA), BSC.News does not endorse and is not responsible for or liable for any content, accuracy, quality, advertising, products, or other materials on this page. The project team has purchased this advertisement AMA for $2000 Readers should do their own research before taking any actions related to the company. BSC.News is not responsible, directly or indirectly, for any damage or loss caused or alleged to be caused by or in connection with the use of or reliance on any content, goods, or services mentioned in the AMA.
Source : bsc.news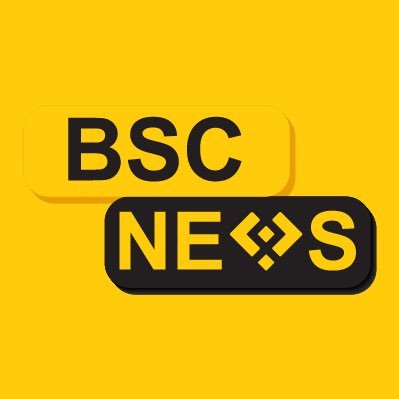 Founded in 2020, BSCNews is the leading media platform covering decentralized finance (DeFi) on the Binance Smart Chain (BSC). We cover a wide range of blockchain news revolving mainly around the DeFi sector of the crypto markets. BSCNews aims to inform, educate and share information with the global investment community through our website, social media, newsletters, podcasts, research, and live ask me anything (AMA). Our content reaches hundreds of thousands of global investors who are active in the BSC DeFi space.
BSC NEWS is a private news network. All posts posted by this user belong 100% to bsc.news All rights are reserved to BSC NEWS for more information about BSC NEWS contact BSC NEWS HERE.