Back on April 27th, I wrote about the new version of PancakeSwap that would come with many new innovations. One section emphasized the improvements V2 would bring and what would come next. Well, one of those improvements is here, and it is Pancakeswap's auto-compounding feature, something that many users and owners of CAKE were waiting for.
This means that instead of having to manually harvest and re-stake CAKE that we had in the Syrup pool from time to time to get a better APR, it will now be done automatically. How? It's simple, if we invest in the CAKE pool, we will have the possibility to claim the Auto CAKE Bounty. That is, while your CAKE is staked, people who claim the Auto CAKE Bounty will automatically harvest it and re-record it (a reward of 0.05% that is taken from the amount harvested).

AUTO CAKE Syrup Pool does not have a deposit fee, however for unstaking the fee is 0.1% only if it is withdrawn within 72 hours. After those 72 hours you can withdraw without any fee. This cool isn't it? If you have CAKE and you want to try auto-compounding, it would be great to at least try it for about 72 hours since they will not charge a fee. For the performance commission the developers have proposed 2% of each yield harvest, for example if 1 CAKE is harvested, then 0.02 CAKE will be subtracted as the yield fee. Amazing! That is, after 72 hours if you withdraw your CAKE, you will only pay 0.02% performance fee, but no withdrawal fee. And to complete benefits, all these commissions are paid with the CAKE from the harvest, and not like before when it was paid with BNB in your wallet.
According to the developers, the 0.05% Auto CAKE reward of the outstanding performance of all users in the Auto CAKE group mentioned above, will be awarded for providing a service to other users. In other words, by claiming a reward, we will also be helping by activating the Auto CAKE Pool compounding function for everyone. The CAKE collected will be burned every week as part of the regular CAKE token burns that PancakeSwap has, thus helping to reduce inflation and working capital.

We know that it was already possible to auto-compound CAKE in some other yield optimizers such as Jetfuel Finance, but because PancakeSwap has decided to bring this directly to the platform is a fact that the team continues to develop the project, adding innovations and features that make it grow more and more every day.
Source : bsctimes.com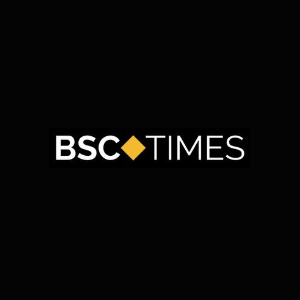 BSC TIMES is a private news network. All posts posted by this user belong 100% to bsctimes.com. All rights are reserved to BSC TIMES for more information about BSC TIMES contact BSC TIMES here.