"Outperform the market with the click of One Button"
Andrew (BSC.News)
Hello everyone and welcome to the AMA with One Button Trading!!

Today we have @maxyamp joining us today to talk about their very innovative project

Great to have you here
Max Yamp
Hi Andrew, thanks for the introduction! A pleasure to be there in such a powerful community 🔥
Andrew (BSC.News)
Yeah well it's a pleasure to have you here, I'm super excited to learn more about One Button Trading

So how this will work is, the AMA will consist of two rounds. The first round will be us going through the questions that I had prepared for you before hand. And then the second round will be a community round where I will open up the room to allow questions to come in. The second round is also where we will select the two winners of our giveaway

Does that sound good with you?
Max Yamp
Perfect, let's get the ball rolling 🎱
Andrew (BSC.News)
Awesome, so to start things off…
1. Please introduce yourself and the team behind One Button Trader.
Max Yamp
A pleasure to be there.

My name is Max Yampolsky, I'm the CEO of One Button Trading.

Previously, a product manager with a 9-year track record of 40+ released web & mobile applications for fintech, e-commerce, healthcare, and other industries.

Founder of Scalifier – the project that helped freelancers and SMEs to boost $1M+ through sales on freelance marketplaces.

Active trader and investor since 2017.

Today with me also Roman Zhuravlyov, Head of Marketing, and Stoyan Ivanov Head of Development.

Some words about Roman's background. Before he started to work with OB on a full time basis, he worked as a marketing strategist and created marketing tactics/strategies for dozens of companies, some of them have a turnover of millions per year, like Dynamic Language, Avalon, INATBA, etc.

Earlier he worked as Head of Marketing in Ubix network, a company with almost 20 mln $ market cap.

He'll be glad to answer your marketing-related questions!

The backend dev team is represented by a mix of talents from around the world including Enkhbat Enkhtaivan, Volodymyr Truba, lead by the Dutch-based AI expert, Ferris Kwaijtaal.

In total, the current OB team consists of 14 full-time employees and 10 part-time/advisory roles.

The core @onebuttontrade team is based in the Netherlands and has access to vast networks of potential Dutch investors, advisors, and local communities of crypto enthusiasts.
Andrew (BSC.News)
Awesome, thank you Max for that great introduction!

Sounds like you and Roman alone have tons of experience and knowledge that has led to the innovative One Button Trading project

And how are you Roman, just added you on here if you would like to say a quick word 🙂
Roman
Hey guys! Glad to be here 🙂
Andrew (BSC.News)
Yeah, glad you could join us as well

So my next question is
2. What is One Button Trader and what problems are you trying to solve with your platform?
Max Yamp
One Button Trader is a tool that helps crypto investors to grow their portfolio effectively with the power of AI (artificial intelligence) / ML (machine learning) technology.

It is easy to lose capital when investing in cryptocurrencies.

Given the volatility of cryptocurrency markets, poorly timed acquisition by a beginner investor can lead to catastrophic losses.

Even the existing automated trading solutions (bots) do not save investors from losses. Although aimed to provide better returns than the markets, most such platforms perform poorly during rapid price drops and are generally not efficient even under normal market conditions.

For example, during the market crash of May 2021, most of the trading bots couldn't withstand the pressure and made investors suffer -70-75% losses in the portfolio.

Also, considering its often complex and unintuitive user interfaces, trading bot platforms suffer a vast churn rate and generally don't have a positive reputation in the crypto community.

Here One Button Trader enters the picture.

OB Trader helps cryptocurrency investors grow and sustain their portfolio with easy-to-use online tools backed by AI/ML technology.

It aims to solve two problems:

1. The complexity of crypto investing

2. Low returns of existing trading platforms or while holding cryptocurrencies

You can learn more about OB Trader and try out the app using the links in our group @onebuttontrade
Andrew (BSC.News)
Oh wow, and I would think that most trading bots would not allow users to lose so much

So let's talk more about One Button Trader then
3. How does One Button Trader work?
Max Yamp
To start using OB Trader AI, a user must have an account on one of the cryptocurrency exchanges like Binance, Kraken, or Coinbase Pro. 

OB Trader doesn't take a custodial of user's assets and trades directly within an exchange wallet.

OB Trader establishes a connection with the user's exchange account via an API key, which can be generated in the settings of every exchange.

API key doesn't have withdrawal access, so users can always be safe about their funds.

After connecting an exchange, a user must select a market pair and an AI type to start trading.

Here is how the product use case looks like for a regular user:

1. Sign up at OB Trader

2. Connect an exchange

3. Select market pair

4. Specify position size

5. Select an AI and launch it
Here is how the UI looks like.

By the way, OB Trader is fully operational since November 2020 🚀
Andrew (BSC.News)
Because OB Trader uses an exchange wallet, would users need to pay the exchange's fees as well?
Max Yamp
Yeah, unfortunately, we can't avoid paying the exchange fees. However, the average profit per trade of One Button AI way outweighs the amount spent on exchange fees. More on this later 🙂
Andrew (BSC.News)
Okay makes sense

There is a question that I have but I think I will wait to circle back to it

So, moving on
4. What is the OB token and how is it used on your platform?
Max Yamp
$OBT token will allow much more seamless integration of the services and offers a substantial amount of utility to the token holders and One Button Trader users.

The primary use case of OB token is on the One Button Trader online platform itself. Many of the existing product features will be closely tied to the token usage creating a clockwork-like token-driven product ecosystem.

We aim to use the token as:

– "Fuel" for our AI which will remove the need for FIAT-based subscription models. It will allow us to charge a small amount of token for each trade the AI takes (similar to a cryptocurrency exchange)

– Reward for our users when they refer new users to the platform

– Reward for AI developers that publish new AI strategies on the platform

– Discount on bot "gas" fees in based on the tokens that the user holds

For example, after a user launches the AI, the OB Trader system will charge a dynamic fee for each trade made by AI. The fee will be taken from the existing OB token balance based on the trade volume. The system will automatically calculate the appropriate amount of fees to be taken using the up-to-date price of the OB token and the traded asset.

Read more about our tokenomics in the pinned messages and follow updates on the upcoming launch (Oct 14, 18:00 UTC) in our community –
Andrew (BSC.News)
So will users need to be holding on to a certain amount of $OBT in order to launch an AI and keep it running?
Max Yamp
That's right. This will build an ongoing flow of $OBT in our ecosystem and create buying pressure to consistently increase the token value.
Andrew (BSC.News)
Of course

Neat design guys
5. Who is OB Trader made for?
Max Yamp
OB Trader was made for people who:

– Want to invest in cryptocurrencies

– Tired of holding

– Tired of managing their coins and trades manually

– Don't have much time to test/experiment with different strategies and tools

– Looking for a simple yet effective solution to do the coin management for them

First, OB Trader is adapted even toward less advanced investors. The onboarding process is so straightforward to make sure even a beginner could start using it.

Next, at OB, you can find a variety of pre-trained AI trading strategies adapted for different markets. The single goal of OB trading AI is to outperform the underlying assets so users can get a better return on their existing crypto capital.

Finally, OB Trader works with managing risks and can save from losses.

 For example, we can ensure the AI is not losing money when markets move downwards by using the embedded stop-loss feature.

Both ease-of-use and performance are vital elements in the OB Trader ecosystem.

Thanks! Our product team invested a lot into refining the UI so it's as simple and user friendly as possible
Andrew (BSC.News)
Okay nice, thank you for that explanation

So this next question is one that I was really interested in when I began looking into your project
And that is
6. What different kinds of AIs are available for users to choose from? And what are their individual strengths?
Max Yamp
That's a great question.

Currently, there are 7 AIs (one new added 5 days ago) available for OB Trader users.

Each of them with a unique trading style and personality – also has corresponding character names and images for better identification and gamified experience.

AIs all are suitable for different market conditions.

For example, there is Clipper. Clipper AI is proven to be suitable in bull runs. It tends to perform great at bull market swings

There is also Horizon AI. It works wonders during sideways markets. Horizon AI trades with limit orders which allows him to place trades strategically at certain levels of the price channels

And lastly, there is a Performer. This AI is trained to spot all-time highs. Performer is built to trade during highly volatile markets. Performer is the seventh generation of the new bot types based on the Performer AI architecture. It is an innovative machine learning framework that significantly boosts speed and performance in training compared to other types of AI models.

Combining Performer model type with trading markets makes Performer v7 stand out compared to other trading bots.

After gathering seven months of data from 8 AI strategies, 4 of them outperformed the market on average.

Top-4 AIs had a +1.13-7.91% dominance over the market performance on average per month.

Given the broad scope of opportunities to advance the existing AI, we can further say that these indicators can be improved.
Overall since the project launch, One Button AI strategies gave +5.58-14.70% average monthly performance depending on AI type

To check out more stats and performance and read about different AIs, you can join our Telegram @onebuttontrade
Andrew (BSC.News)
And so your AIs could essentially still net great returns during bear markets?
Max Yamp
Although it might not always be able to give great returns during bear markets, it definitely saves our investors from losses. 

Just take a look at this example of a bot that saved an investor from -40.28% loss in Polkadot during May 2021 crash and even made some profit instead
Andrew (BSC.News)
Okay wow I just took a look at that medium

So the trading bot is constantly scalping, not sure why I thought it would only be a couple of trades per day

Assuming, the AI is only programmed to spot buy, would you ever consider implementing a feature that allows AIs to leverage trade for you?
Max Yamp
On average, it makes around 4-14 trades per week. But timed well, these trades provide great return in the long run and at the same time allow to save on the exchange trading fees

Yes, we actually have the Leverage Trading bot in the roadmap and it should be available within the next couple of weeks on OB Trader to premium OB users (and token holders). It will be available to start on Binance Futures
Andrew (BSC.News)
Okay, super neat. Thanks for the insight!
7. Is it possible for users to lose money while using the AI strategies? What mechanisms are in place to prevent users from losing too much money
Max Yamp
Of course, there is no risk-free solution when trading cryptocurrencies. Crypto markets are highly volatile and have huge swings. Since our AI mainly trades on the spot market, it somewhat relies on the crypto market to be healthy to utilize the most profits.

However, AI trading is built in a way to have a more balanced portfolio and minimize losses during sharp price swings. Just consider the example of Performer on Polkadot that I sent above. We have similar examples that work for our other investors

Additionally, over the last few months, we implemented a few safety features, like stop-loss and trailing stop-loss that gives our users a safety net when it comes to investment.

As I mentioned also, we also are working on adding the Futures Trading Bot, that will allow AI to take both long and short positions and be able to benefit from both bull and bear markets.

For more news on the upcoming features, join our Telegram @onebuttontrade
Andrew (BSC.News)
yeah that's something that I definitely want to be on the look out for

This next question sounded a bit too theoretical in my head but I was very curious to hear your answer
8. By connecting to an exchange that requires KYC, does this conflict with the idea of a decentralized platform?
Max Yamp
Good question. 

Yes, we were thinking of that as well. Initially, when OB was launched, not all the exchanges required KYC. However, these things changed over time when crypto became more widely adopted.

But, here is the real deal.

Soon OB Trader will support Decentralized Exchanges 🚀

We are developing an AI to effectively trade on specific DEXes and even in-between.

With the right infrastructure and technical implementation, it's going to be a huge breakthrough in the current product line available in the industry.

And lastly, to spice up things even more, in our roadmap for 2023-2024 we are planning to build our own AI-powered One Button exchange that will allow extremely low transaction/swap fees due to the extensive usage of AI technology in conversions and cost optimizations.

To follow our roadmap and updates from the product team, join our community @onebuttontrade
Andrew (BSC.News)
That's amazing

My side question to this was literally to ask if you had plans on building an AI that trades of DEXs or planned on building your own

But nice one

So last but not least
9. Any exciting news you would like to announce here today?
Max Yamp
There is a lot of exciting news! First of all, we had some great progress up to date

We have a lot of great features already implemented, such as 24/7 automated trading AI, limit orders, stop-loss, public statistics, Binance, Kraken, Coinbase integrations.

But even more upcoming, such as:

– Futures trading AI – AI that can trade with leverage with longs and shorts

– Portfolio management AI – AI that will trade on multiple markets at the same time and take advantage of the price difference between them

– Tokenization of the system – the tokenization of the system is a natural next step for our product in order to enhance transparency and allow our users to use their $OBT coins on the platform as a "fuel" and also allow them to earn $OBT coin. You can learn more about it on our token page → www.onebutton.trade/token

– AI trading marketplace – allow talented individuals/collectives to publish battle-tested AI strategies on the platform so that other users can make use of them.

And most importantly, our token launch will happen tomorrow, October 14, 18:00 UTC on Lithium Launchpad!

Come join us for the IDO and further listing on Pancake Swap
@onebuttontrade
Andrew (BSC.News)
Awesome thank you Max

Would you be able to provide us with your social media accounts that you would like our users to check out?
Max Yamp
We are most active on these socials:
Max Yamp
Happy to welcome everyone in OB family 🙂
Andrew (BSC.News)
Great, make sure to go and check out One Button Trading everyone. Super exciting and innovative new project here on BSC that has not gotten the hype that they deserve, their AIs are currently live so you do not want to miss out on this one!
Source : bsc.news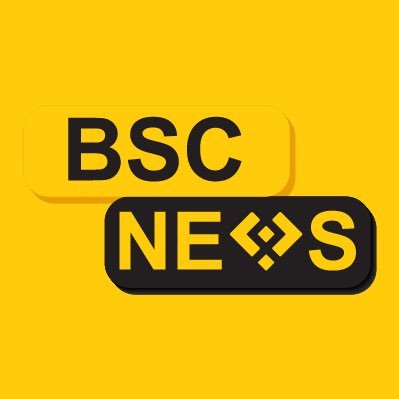 Founded in 2020, BSCNews is the leading media platform covering decentralized finance (DeFi) on the Binance Smart Chain (BSC). We cover a wide range of blockchain news revolving mainly around the DeFi sector of the crypto markets. BSCNews aims to inform, educate and share information with the global investment community through our website, social media, newsletters, podcasts, research, and live ask me anything (AMA). Our content reaches hundreds of thousands of global investors who are active in the BSC DeFi space.
BSC NEWS is a private news network. All posts posted by this user belong 100% to bsc.news All rights are reserved to BSC NEWS for more information about BSC NEWS contact BSC NEWS HERE.