Moonpower, the first-of-its-kind community-driven innate utility token liquidity protocol that incorporates frictionless yield, auto liquidity locking, static reflection reward, and a real-world use-case ecosystem.
Introduction
Moonpower builds on the revolutionary deflationary and reflective staking features to create a tokenomics by including a financial service utility that is aimed to reward Moonpower holders and give an easy way to spend Moonpower. Through the development of its platforms, the moonpower team aspires to deliver on its promises as directed by its unique roadmap.
Features
Moonpower offers users the chance to utilize the power of a unique deflationary token platform with intrinsic value, a multi-phased staking platform, yield farming, and a decentralized peer-to-peer lending system.
Automatic Liquidity Pool
Every transaction or trade makes an automated contribution to the provision of liquidity; this liquidity is then distributed to the pools that will be used by the exchanges on which $MPR will be listed (pancakeswap and other centralized exchanges).
Liquidity Lock
All of the liquidity offered during the launch period (about 40%) will be locked up with our DxSale partners.
Community Driven Project
They prefer to share their achievements with the world in order to enrich the lives of the community, and they also include a governance function that allows any community member to upvote and make strategic choices regarding the cryptocurrency token's growth. The community is the only one who can ensure its prosperity. Their fantastic community is spreading the word about themselves on Telegram, Facebook, Instagram, TikTok, Reddit, and other social media platforms.

Static Reward Through Its Redistribution/Taxation Scheme

Every transaction on the moonpower block incurs a 10% tax, of which 5% (50%) is utilized to create liquidity on the liquidity pool, 2.5 percent (25%) is awarded to $MPR token holders beginning with the top 100 holders, and the remaining 2.5 percent is burned forever.
Strategic Burn
About 36% of the entire supply of $MPR is burned strategically to lower its circulating supply; this burn wallet is also suitable for the Reflection integration (RFI), which will further enable supply reduction.
Unruggable
There are no rug possibilities because of the strategic liquidity lock, and our audit partner TECHRATE has also validated our codes as having no major gaps.
Use Case ecosystem (moonwallet,powerswap)
Powerswap
Moonpower would own or control a decentralized exchange that uses an automated market maker (AMM) to allow digital assets to be exchanged without the need for permission and automatically utilizing liquidity pools rather than a traditional market of buyers and sellers. It's a sort of decentralized exchange (DEX) that prices assets using a mathematical formula. Assets are valued using a pricing algorithm rather than an order book like a traditional exchange. Every member with MPR will be able to earn $cake as a special method to support our community's digital progress.
Non-fungible Tokens (NFTs) on powerwallet
When the notion of multicolored Bitcoin coins first surfaced in 2012, non-fungible tokens (NFTs), which are special collectable cryptocurrency assets, already existed. These coins were essentially satoshis, or minuscule fractions of a bitcoin, that were labelled or "colored" with unique information that could be used to link them to real-world assets.

NFTs have risen from $ 250 million to $ 389 million in global sales since 2020, making them one of the biggest cryptocurrency trends of 2021.

NFTs can be used to represent virtually any type of real or intangible item, including:

– Work of art

– Virtual items in video games, such as skins, virtual currency, weapons, and avatars.

– Song

– Collectibles (for example digital business cards)

– Tokenized real-world assets, from real estate and cars to racehorses and designer sneakers; virtual land

– Iconic athletic moments are captured on video. Moonpower will also allow users to participate in collectable exchanges on the site. A second will be for non-fungible tokens (NFT), which users may exchange for MPR. Once a minimum purchase of 5BNB worth of MPR is made, early presale adopters will receive NFTs for free.

Tokenomics

Token symbol: $MPR

Total supply: 100,000,000

Power Burn: 25,000,000

Pancakeswap LP : 25,000,000LXP

TOKEN SALE: 40,000,000LXP

Pancakeswap LP : 25,000,000LXP
Roadmap
Phase 1:

– Moonpower vision

– Team assembling

– Brainstorming

– Establishment of community platform

– Social media

– Website and Unique logo design

Phase 2:

– Development of contract and website upgrade

– Smart contract audit

– Token sale

– Official launch

– Pancakeswap trade

– Listing on CEX

Phase 3:

– Major expansion of marketing and development team

– First DeFi app creation

– Launch of powerswap

– Moonpower NFT marketplace

– Moonpower airdrop
Source : bscdaily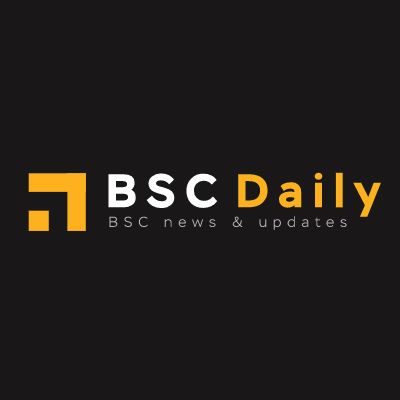 THE OFFICIAL AUTHOR OF THIS POST IS BSCDAILY.COM

BSCDaily.com brings you the latest Binance Smart Chain news, guides & featured projects.