Over 500% APR in $CAKE rewards for staking $MOMO
Momo Protocol, a new decentralized exchange with an exciting business model, and growing userbase, recently launched their new $CAKE pools, that allow investors to stake their $MOMO and earn $CAKE. This new pool is now live, will last for 21 days and end on June 5th at 1pm UTC. The pool is currently offering a ridiculous 581% APR, which is orders of magnitude higher than any other $CAKE pools that I have seen lately.
So what makes Momo Protocol special?
First of all they are not only an AMM, decentralized exchange, with farms, staking, pools and an IDO launchpad, they are also developing the first flashloan arbitrage system on BSC that will be launched soon, as well as adding NFT's to their platform and options and futures trading.
The Flash Swap system Momo Protocol developed has a mechanism which allows users to use Pancakeswap Flash Swaps. This will allow users to withdraw any BEP-20 token liquidity from Pancakeswap without needing to incur any cost, as long as the following two conditions are met;
1: The withdrawn BEP-20 tokens are paid for by users with the help of the corresponding LP/pool/pair tokens.

2. The withdrawn BEP-20 tokens are returned by the user
Momo Protocol has plans to pretty lofty goals, including launching their token on centralized exchanges, augmenting their decentralized exchange with option and futures trading and more. They have a well-built, clearly strategized, long-term project plan that is divided into quarters to gradually fulfill the entire project vision.
What is Momo Protocol?
So who is Momo Protocol? They are an audited, DeFi protocol that launched back in March of 2021, and has continued to develop new features on their platform since. According to the team, they are in "development phase", after completing their Q1 roadmap, they are hard at work completing all of their plans for Q2. As part of their Q1 and Q2 roadmap they released farms, pools and staking, and here are the available options below.
The project currently has a marketcap of $2,596,357, a TVL of $561,321.60, a circulating supply of 13,359,550 and has burned a total of 1,640,450 $MOMO tokens. Certainly an exciting time to enter this young project, with a promising new development in the pipeline and a $CAKE pool offering such an insane APR.
Important Links
You can find more information about the project in the links down below.
Website: momoprotocol.finance
Whitepaper: momoprotocol-1.gitbook.io/momoprotocol/
Documentation: momoprotocol-1.gitbook.io/momoprotocol/
Medium: medium.com/@momoprotocol
Techrate Audit: bit.ly/3ynQigq
Twitter: twitter.com/momo_protocol
Telegram: t.me/momoprotocol_chat
CoinGecko: www.coingecko.com/en/coins/momo-protocol
CoinMarketCap: coinmarketcap.com/currencies/momo-protocol/
Exchanges
$MOMO can by purchased on the following centralized exchanges;
Hotbit: www.hotbit.io/exchange?symbol=MOMO_USDT

CoinTiger: www.cointiger.com/en-us/#/trade_center?coin=momo_usdt
$MOMO can be purchased on the following decentralized exchanges;
Pancakeswap: exchange.pancakeswap.finance/#/swap?inputCurrency=0xafb2997fe9a99022e61c7e01b974e0e3d7704b02

Momo Protocol: exchange.momoprotocol.finance/#/swapinputCurrency=0xafb2997fe9a9
Source : bsctimes.com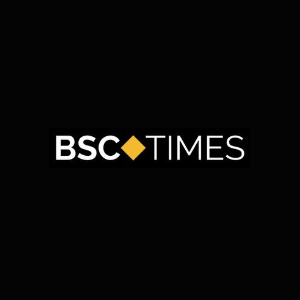 BSC TIMES is a private news network. All posts posted by this user belong 100% to bsctimes.com. All rights are reserved to BSC TIMES for more information about BSC TIMES contact BSC TIMES here.