As Binance Smart Chain has rapidly ascended, so too has the partnerships that have helped tremendously to get the platform into the hands of more users. The most popular Binance Smart Chain based platform is PancakeSwap. PancakeSwap is a platform for exchanging BEP-20 tokens and yield farming tokens by providing liquidity to liquidity pools and staking pools. Also, because Binance Smart Chain is EVM-compatible, the most popular wallet application for Ethereum, MetaMask, works perfect with BSC.

The fastest and easiest way to interact with the Pancakeswap exchange was by going to the Pancakeswap website, connecting your wallet and proceeding from there. Excitingly, now the exchange can be accessed directly from MetaMask wallet. By having some BEP-20 crypto assets in your MetaMask wallet you can start trading and interacting with the Pancakeswap platform today by simply opening your MetaMask wallet application.

It's a very elegant and simple implementation, suppose you have some BEP-20 $BNB tokens in ​​your MetaMask wallet, you only need to click on exchange, type in the amount of $BNB you want to exchange, choose the desired currency (in the below example, we'll use $FUEL) to exchange and verify the fees (remember that the fees in BSC are paid with BEP-20 $BNB). The next thing is to click on Swap, wait a bit and that's it, you will have your $BNB exchanged for $FUEL in your wallet. Simple, isn't it?
PancakeSwap offers very exciting and intriguing features, so it is not surprising that it is ranked as the #1 decentralized platform on BSC, as well as the #4 cryptocurrency exchange in terms of web traffic for the month of April, according to SimilarWeb.com. Taking advantage of the advantages of BSC such as faster transaction speeds and much lower network fees, the Pancakeswap team never seems to rest on its laurels, and continues to embrace new ways to add value to their platform.

The new feature of interacting directly with an exchange in a wallet as widely used as MetaMask, is precisely something that many people were waiting for, as it reduces the barrier to entry, and helps grow the industry as a whole.
The team behind the project has had very ambitious plans lately, here at BSCTimes we have followed up on several new developments and implementations that PancakeSwap has made. And according to the roadmap, it will continue to bring new developments, implementations and innovations that will surely be very attractive to its users.
Source : bsctimes.com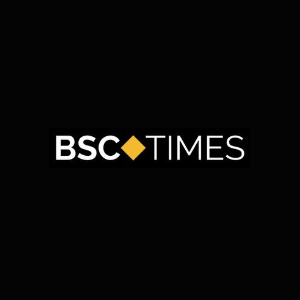 BSC TIMES is a private news network. All posts posted by this user belong 100% to bsctimes.com. All rights are reserved to BSC TIMES for more information about BSC TIMES contact BSC TIMES here.