Would you consider investing in a token that can offer you reflection and burn for all transactions? Find out more about the mechanism of Safewolf
Introduction
SAFEWOLF is a Binance Smart Chain #BSC community-driven initiative. Reflection and Burn are two functions that occur throughout each exchange. SAFEWOLF introduces the most ground-breaking method to the BSC ecosystem.
Key feature

Sustainable development

DXSale will bring 75% of pre-sale BNB to liquidity and lock it in for 6 months.

Dump Prevention Mechanism

Safewolf devises a novel Dump Prevention Mechanism, ensuring that the token's value rises at all times.

Transparency and Trust

Safewolf thinks that trust is the most important aspect of any enterprise, hence their initiative will make everything as open as possible in order to boost investor confidence.
Smart deflationary mechanism to prevent price dump
Everyone fears inflation. Therefore, in order to prevent the $SW token from inflationary, they're employed several methods:

– Daily burn: 4% of total token will be burned daily in the first 7 days after launching.

– Dev token lock: Dev token will be locked for 1 year on Team.Finance by Trustswap.

– Pre-sale token lock: Only 20% of presale tokens are transferred to presale holders. The rest will be locked in DXSale and can only be unlocked under specific criteria.

Tokenomics

In every trade, the transaction is taxed at an 8% fee, which is split 2 ways.

– 4% fee will be burnt to deflation the total supply to create more value for token holders and support the price increase sustainably.

– 4% fee will be distributed to all $SW holders to create great value and benefit for holders.

Detail distribution:

– Private sale: 20%

– Presale: 40%

– Foundation: 4%

– Bounty and airdrop: 1%

– Telegram shilling campaign: 0.5%

– Reddit shilling campaign: 0.25%

– Twitter shilling campaign: 0.25%

– Burn: 4%

– Add liquidity on Pancake: 30%
Roadmap

Q1 2021: Protocol Initialized

– They prepared the main features and complete the R&D

Q2 2021: Launch on PancakeSwap

– Partnership with listing sites: CoinGecko, Coinmarketcap, Blockfolio

– Beta Safewolf swap launch

Q3 2021: Partnership & Marketing

– Listing on centralized exchanges in terms of MXC, Hotbit, Kucoin, etc.

Q4 2021: Safewolf public blockchain beta testnet
Source : bscdaily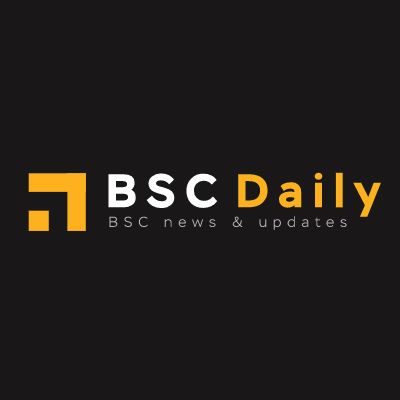 THE OFFICIAL AUTHOR OF THIS POST IS BSCDAILY.COM

BSCDaily.com brings you the latest Binance Smart Chain news, guides & featured projects.