The Growing Landscape of Blockchain Investments
With the rapid expansion of blockchain technology comes a growing number of investment opportunities for those who believe in the future of decentralization. In the past, Binance Coin (BNB) had been one of the best-performing options; however, Chancer token presale looks set to deliver an industry-altering solution for the multi-billion-dollar gambling sector.
Understanding Chancer: A Disruptive Force in Online Betting
To determine which of these top projects will perform best over the coming years, it's essential to look at the whole picture. While still new and unproven, Chancer has made regulatory compliance a core part of its ethos. Could this be a determining factor?
What is Chancer?
Chancer has rapidly become one of the most exciting new token releases of 2023, as the project brings brand new online betting features to the world of Web3. As the first decentralized predictions market in the world, Chancer has immense disruptive potential for the wider online betting industry.
Chancer uses blockchain technology to produce a fully peer-to-peer betting market that is not reliant on any centralized bookmaker to create and settle wagers. The platform allows gamblers to create their own custom bet slips, including their own odds, which unlocks brand-new experiences for its users.
The founding team, Adam and Paul Kelbie are two brothers passionate about sports betting. After placing wagers against each other for years while growing up, they learned that blockchain technology provides a way to settle custom bets without centralized oversight.
Now, whether looking to join public bet slips during major global events like the Superbowl or simply looking to settle a wager with a friend or family member, Chancer could become the go-to option. It leverages advanced online betting tools and the best odds on the market, leading to a staggering $1.6m raised during the CHANCER presale.
How does Chancer work?
The native CHANCER token is crucial to the system's functioning, as all bets will be made and settled using the token. The platform, built on the BNB Chain, uses smart contracts to lock funds in escrow before automatically paying out winners. This happens instantly and without delay due to the absence of centralized bookmakers' internal processes.
Chancer is a fully compliant crypto betting platform that changes the game for the online betting industry. To ensure that all users are kept safe from counterparty risk in the peer-to-peer market, it will employ impartial moderators who can verify that all custom odds have a realistic chance to come in.
Plus, to make it even easier for bettors to make and settle custom bets, the platform will be integrated with a real-time communications system that connects bettors worldwide. With fully customizable bet slips, automatic crypto payouts, and odds that users create, Chancer has unique features that give more power back to gamblers and truly make it stand apart from Web2 alternatives.
Chancer's Price Potential
The native CHANCER token is available for $0.011 during stage 2 of the presale, but it won't have this discount for long. CHANCER is gradually rising to $0.021, which will be its final presale price level before it launches on its first exchange Bitmart.
Experts expect that the native CHANCER token will skyrocket over the coming years. The online betting industry is expected to grow to $150 billion by 2030, and institutional interest in blockchain continues to grow year-on-year.
With that in mind, the expert's 2025 price prediction for CHANCER is $1.15 — a massive 50x price rise from the end of the crypto presale.
Exploring Binance Coin (BNB)
Binance Coin (BNB) is a digital token launched by the popular cryptocurrency exchange Binance. Users can use BNB to reduce trading fees on the centralized exchange (CEX) and pay transaction fees on Binance's native BNB Chain.
Binance Coin has seen significant growth since its inception in 2017, becoming one of the top 10 cryptocurrencies by market capitalization. The token has proven utility within one of the fastest-growing Web3 ecosystems, which includes the largest crypto exchange by volume and users and one of the largest layer-1 blockchains in the world.
As the exchange continues to innovate and introduce new products, the value of BNB will likely continue to rise, making it a worthwhile investment option for any crypto portfolio.
BNB's Price Projection
The BNB token skyrocketed during the 2021 bull market owing to Binance's rapid growth as an exchange. BNB reached its all-time high at $692, rising from $4.12 less than 3 years earlier.
However, BNB has since faced a range of problems that have the potential to withhold its future price action. Binance has been the subject of many regulatory problems since FTX, one of Binance's main competitors, collapsed in November 2022.
Binance has faced pushback from the Securities and Exchange Commission (SEC) amid concerns over the exchange's compliance with financial regulations. If the SEC raises charges against Binance, it could dampen BNB price action, just as XRP faced in 2021.
With that in mind, experts remain skeptical over BNB's 2025 price prediction. The token can potentially reclaim the $500 price level, and if it can stave off bearish sentiment regarding the SEC, it could make an all-time high and breach the $1000 mark.
Chancer vs. BNB: The Investment Verdict
BNB was one of the fastest-growing cryptocurrencies between 2018 and 2021, and CHANCER has had one of the fastest-growing crypto presales of 2023. Both projects are solid options for building an investment portfolio ahead of the next bull market, but CHANCER's presale could truly be a life-changing opportunity.
To top it off, early backers of the Chancer project will enter into a $100,000 raffle, where ten lucky community members can earn crypto prize money simply for participating in the presale.
CHANCER looks ready to produce massive gains from the end of the presale, making the current $0.011 price look mouth-watering. CHANCER could even produce higher percentage gains than BNB over the coming years, and this is one opportunity that investors would be wise to take advantage of.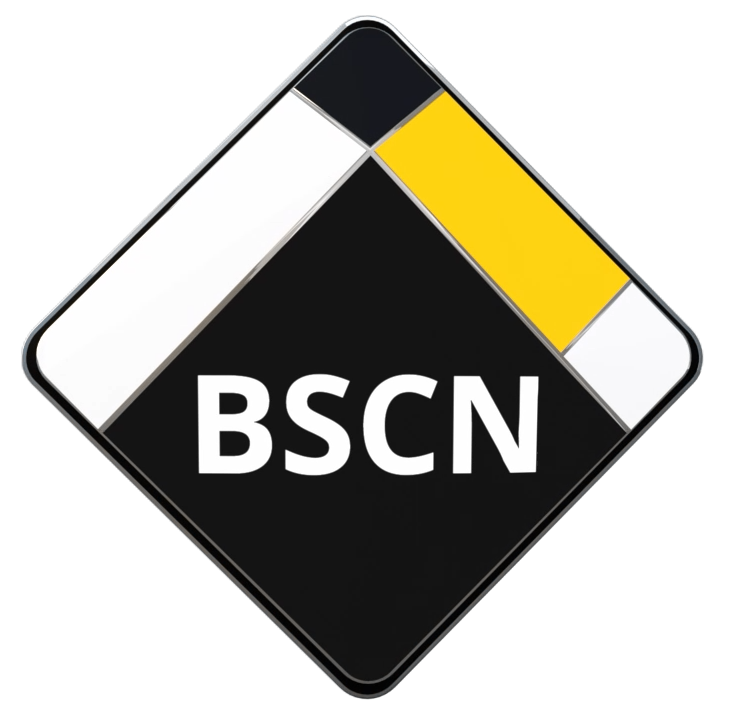 BSCN is aiming to become the leading media coverage platform around the Binance Smart Chain Ecosystem. With a strong focus towards Content Quality, Decentralized platforms, Hot topics in the market, Informative and education sources and guidance in how to be more aware around unreliable crypto projects.