STOCKHOLM, SWEDEN —November 27, 2021— The adage goes that 'The early bird catches the worm.' And that is just what transpired after the recently concluded Little Baby Doge launch.

Little Baby Doge is a hyper-deflationary decentralized buyback token, community-driven project that aims to reduce global warming by using the crypto ecosystem to wage a war against climate change.

After maintaining a perfect upward trajectory since its inception stage, the project scheduled its launch for 13 December. However, the team had to reschedule this launch by moving the dates up. With an early launch, the Little Baby Doge project indeed caught the crypto worm.
A Successful Launch
It goes without saying that the altcoin space had been anticipating this launch and the community delivered on their promise of standing with the $LBD team. Prior to the launch, news was already spreading of how this might be Altcoins' biggest launch yet.

This unmatched success came from several approaches that the project decided to take in their bid to change their investors' perspectives of cryptocurrencies. The first approach was to remain steadfast on their focus on alleviating climate change issues by partnering with different climate change organizations. By using crypto as a tool to fight climate change, Little Baby Doge cemented its position as a crypto game-changer.

The next approach was keeping the promises they made before launching, one of which was a promise to donate a substantial amount to a charity organization on their Change the World Platform. During the launch, we saw the team donate $20,000 in crypto to water.org and they still have plans to involve the Greta Thunberg Foundation in their future sustainability endeavors.

The last nail that sealed the successful fate of the Little Baby Doge project was their community approach in every activity they took part in. By involving their community, the project was able to balance innovation and project decisions since multiple individuals were contributing to its growth. Keeping open communication lines proved to be the building block towards garnering community support prior to and during the launch.

To sum up this success, Little Baby Doge's launch saw their native token, $LBD, hitting an all-time high of $0.000000007938, raising the project's market capitalization to almost $4 million, securing the trust of 4,800 Holders, and the team contributing $20,000 to water.org.
What Lies Ahead?
One can only watch and wait as the sky is not the limit for the Little Baby Doge team. The project has successfully rebuilt blockchain charity with a full-scale platform aimed at alleviating problems for those in need.

With their community approach to crypto, we can anticipate the team to activate their DAO for the governance to lie with their community. Bitcoin and Dogecoin successfully saw their DAOs soar after the community took over governance. Little Baby Doge has broken many records before and during their launch, so they might go further than these two, once they activate the DAO.

Follow their website and socials for day-to-day updates:
Source : bsctimes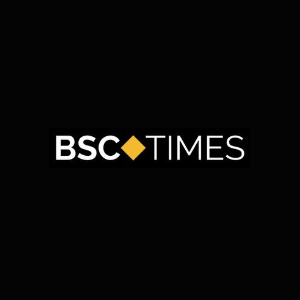 BSC TIMES is a private news network. All posts posted by this user belong 100% to bsctimes.com. All rights are reserved to BSC TIMES for more information about BSC TIMES contact BSC TIMES here.