"Liquid NFTs are NFT collections tokenized as fungible tokens (like BEP-20 tokens)"

Stephanie (BSC.News)

Hello everyone and welcome to the AMA with Liquid Collectibles! Today we have 2 members of the Liquid Collectibles team here with us to talk about their exciting platform. Great to have you all here 🙂

@tCollector

@Apegurus

So how this will work is, the AMA will consist of two rounds. The first round will be us going through the questions that I had prepared for you beforehand. And then the second round will be a community round where I will open up the room to allow questions to come in. The second round is also where we will select the two winners of our giveaway

Sounds good with you?

Apeguru

Sounds amazing to us! Thanks a lot for having us here, it is a pleasure 🙂

TheCollector

Hello Stephanie and everyone else, happy to be here 😊

Stephanie (BSC.News)

Great, so to kick things off, for those who may be unfamiliar…
1.Please introduce yourself and the team behind Liquid Collectibles.
TheCollector

Hello everyone, happy to be here answering your questions today, this is TheCollector, I am the CMO, the person behind marketing and community engagement, any questions you have related to marketing and our plans ahead just let me know and I'll happily answer ❤️ ApeGuru will introduce himself and the rest of the team!

Apeguru

Hi hi Binance natives Apeguru here, co-founder of ApeSwap and founder of LICO. I am in charge of product development and growing business partnerships. I will be here happily answering any questions you may have 🙂

Our team has grown in great length since launch; with Vasuveda as our core developer, Aquagirl as CFO and helping with recruiting and SuperLiquid and Gina handling everything related to UI, UX and brand. On top of this we have our lovely community managers that keep our channels happy, lovely and engaged. Special shout out to Anime Girl –

Stephanie (BSC.News)

Well awesome! Sounds like you guys have a great team so let's talk about the project itself
2.What is Liquid Collectibles and What are you trying to accomplish with this project?
TheCollector

Well, Liquid Collectibles is a one of its kind platform on BSC. It enables users and collectors to tokenize their NFTs into indexes to access instant liquidity and generate yield with their NFT index tokens!

This gives investors and collectors guaranteed liquidity to buy and sell NFTs, which we firmly believe will become a golden standard of the NFT industry 💪

Our mission is to provide a sustainable, fair, and transparent trading of digital collectibles, aiming to solve the illiquidity issue for NFTs and to position Liquid Collectibles as a top tier DeFi NFT marketplace 🔝

Stephanie (BSC.News)

Great! thanks for the explanation
3.Please tell us about the benefits and advantages of using Liquid Collectibles
Apeguru

There are many benefits that come from tokenizing NFTs and the liquid collectibles protocol. The most attractive and noteworthy could be the possibility of giving NFTs instant liquidity through a decentralized exchange such as ApeSwap. By tokenizing an NFT into an NFT index users can then use the index to add liquidity into ApeSwap and yield farm at LICO, giving the underlying NFT collection instant buy and sell liquidity creating a solid floor and benefiting its holders with new utility. 

Tokenizing the NFTs can create an endless stream of possibilities, as it gives a new way to interact with the collection and the underlying NFTs. Not only liquidity issues can be solved, but users can now gain exposure to fractions of NFTs, being able to buy into a collection without having to pay the full price.

Another interesting perk of Liquid Collectibles is the LICO token. With the LICO token users can farm NFT indexes and build their NFT collections up without having to spend a single dollar. This is great utility for the token and an amazing benefit of the platform.

The benefits and advantages could be endless. If I were to summarize I would say that Liquid Collectibles main advantage is its blend of the DeFi word and NFTs, with sound tokenomics and instant NFT liquidity and order placing. 

Stephanie (BSC.News)

Oh wow for sure need to check that out asap! Let's unpack a bit more as there was a lot I wanted to touch on. So first let's talk about your token

Apeguru

Please do! Would be a pleasure to see you around LICO 🙂

Stephanie (BSC.News)

I will!!!
4.What is $LICO and $LIMO and how are they utilized on your platform?
TheCollector

$LICO and $LIMOi are both our tokens…

$LICO is Liquid Collectibles platform token, it's used as:

👉 A token to incentivize liquidity and reward liquidity providers

👉 A governance token

👉 And can even be seen as a "subscription token" which can be used to stake and get rewarded with NFT indexes which could be then exchanged for NFT collectibles <3 

Imagine getting NFTs from different NFT collections just by staking $LICO, sounds great right? 😍

Now about $LIMOi

$LIMOi is the NFT index from the Liquid Monsters collection.

Liquid Monsters was the first collection launched in Liquid Collectibles and it's our own official collection, $LIMOi same as any other liquid index in our platform offers benefits such as:

👉 Instantly buying and selling of NFTs

👉 Better price discovery and tracking

👉 Yield farm opportunities with double rewards.

Now if you are loving Liquid Collectibles already you should definitely get yourself a Liquid Monster 🙈 they look great don't they? 😏

Stephanie (BSC.News)

It sure does! 😍 and it leads to my next question
5.What makes your NFTs unique compared to other projects out there? Please share some images of your NFTs?
Apeguru

As The Collector mentioned, the Liquid Monsters are our unique and official collection at Liquid Collectibles. What makes them unique is their one of a kind art and their relationship to the protocol, they represent the liquidity of the platform with their art and aesthetics, they present a unique profile picture opportunity and they are the first ever collection to launch in a 100% tokenized fashion. 

Liquid Monsters are 6,660 original and algorithmically generated collectables with varying rarities and sets. Its status as the official collection at LICO in combination with their unique art makes them very desirable. Their unique position and relationship with the protocol, will surely make them grow in relevance and holders as LICO grows. They are meant to be art collectibles.

Apeguru

Be sure to check some of these cuties at our collections page 🙂

❤️
‍
‍
On top of all this beauty, LIMOs can be tokenized into LIMOi creating a new set of utilities for the collection; making LIMO a yield bearing asset at Liquid Collectibles.

Stephanie (BSC.News)

6600 variations! That is amazing!

Apeguru

Yes! All of them completely unique with varying degrees of rarity and sets 😮
Stephanie (BSC.News)

Super cool!
6.Is your platform audited or has another safeguard layer in security? How can you ensure users that your platform is safe to use?
Apeguru

Yes! We were audited by Hashex. On top of that we firmly believe in auditing first releasing second. We take security very seriously and closely work with HashEx and many other security professionals. 

If you're interested in seeing Hashex report about Liquid Collectibles you can find the details here:

Stephanie (BSC.News)

Great! moving on…
7. What visions do you see for Liquid Collectibles going forward into the future?
Apeguru

Liquid Collectibles mission is to enable sustainable, fair and transparent trading of digital assets. Our vision for the future is to disrupt the digital asset and NFT industry through transformative innovations.  🤟

We firmly believe we are onto something here and that we can position ourselves as the go to NFT marketplace for the whole ecosystem. NFT liquidity and tokenization will become the golden standard and it will be LICO the place to go on finding this. 🚀

We see liquid collectibles becoming one of the best marketplaces of BSC and then expanding into other chains to continue pursuing its mission to disrupt and change the industry for the better while growing its business and reach. Open Sea we are looking at you  👀 👀

As you can imagine I am a huge fan of NFTs myself and I've seen liquidity problems left and right. Tokenized collections launched through Liquid Collectibles will never suffer such problems 😮 Creating a new set of expectations for collectors and investors looking into the best and most reliable ways of investing into NFTs
8. Any exciting news you would like to announce here today?
Apeguru

Well, you're asking in a perfect time!

We recently launched our NFT Launchpad (Non-Fungible Bananas were the first NFT collection launched), now we're looking for new and promising NFT collections to launch.

If you're about to launch your own NFT collection and would like to launch in Liquid Collectibles make sure to DM me with all the juicy details 🙂

Starting today and until Dec 23rd we'll be doing a Christmas giveaway campaign with daily rewards for Liquid Collectibles users, prizes will include both NFTs and tokens so make sure to give us a follow on Twitter and join our Telegram to stay up to date, more info will be released later today!

TG:

Stephanie (BSC.News)

It's definitely some exciting stuff with Christmas giveaways! Awesome! If you haven't already make sure to go and check out Liquid Collectibles everyone! Super exciting project that you don't want to miss out on 🙂

‍This is a paid Ask Me Anything (AMA), BSC.News does not endorse and is not responsible for or liable for any content, accuracy, quality, advertising, products, or other materials on this page. The project team has purchased this advertisement AMA for $2000 Readers should do their own research before taking any actions related to the company. BSC.News is not responsible, directly or indirectly, for any damage or loss caused or alleged to be caused by or in connection with the use of or reliance on any content, goods, or services mentioned in the AMA.
Source : bsc.news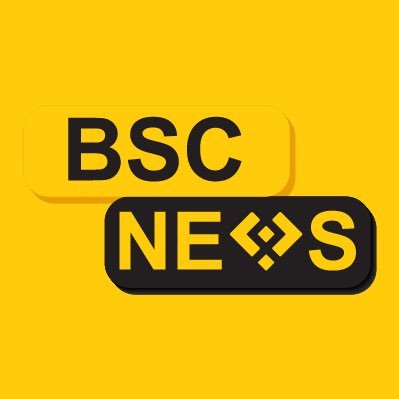 Founded in 2020, BSCNews is the leading media platform covering decentralized finance (DeFi) on the Binance Smart Chain (BSC). We cover a wide range of blockchain news revolving mainly around the DeFi sector of the crypto markets. BSCNews aims to inform, educate and share information with the global investment community through our website, social media, newsletters, podcasts, research, and live ask me anything (AMA). Our content reaches hundreds of thousands of global investors who are active in the BSC DeFi space.
BSC NEWS is a private news network. All posts posted by this user belong 100% to bsc.news All rights are reserved to BSC NEWS for more information about BSC NEWS contact BSC NEWS HERE.