The First Crypto Indexes on the BinanceSmartChain

Andrew:

Hello everyone and thanks for joining us on the AMA with Levyathan

Welcome @robert_lev !

Robert Lev:

hi all

thank you for the hosting

Andrew: 

Of course

So let's get into it…

1. Can you give us your background and how that has led to the development of Levyathan?

Robert Lev:

We are a team with different skills and background

We have a founder who is at the origin of 3 digital marketing companies, including 2 with an exit. A founder who has been an expert in crypto for almost 7 years and myself from the world of finance, I have been an analyst for 12 years. We met about 6 years ago around common topics and we have evolved in crypto always together. We surrounded ourselves with a complementary team, 2 back-end developers, 1 front-end developer, 1 ux designer, 1 content editor, 1 senior solidity advisor and 2 community managers.

We were keen to develop a project in this sector that fascinates us, we looked for a problem to find the solution. We were spending far too much time trying to be everywhere and often missing the obvious values ​​pump. The index is the best tool for diversifying your portfolio and optimizing your risk / performance balance.

Andrew:

Wow what a solid team with lots of experience

Thank you for that introduction

2. What is Levyathan and how does your project contribute to the BSC ecosystem?

Robert Lev:

The Levyathan platform can be find on app.levyathan.finance was launched a few days ago, immediately making available to the community two crypto indexes, each with their own set of attributes. We'll see in a moment that these two Indexes were quickly joined by a 3rd one that is already causing a stir in the ecosystem.

In addition, it includes a software platform that enables the construction and liquidation (sale) of various cryptographic indices.

Because of its decentralized design and community-based approach, the ability of Levyathan's users to participate in the project and affect a portion of its operation is particularly valued.

Andrew:

Yes so this perfectly leads into the next question

3. Can you tell me about your indexes and how they work?

Robert Lev:

In order to obtain one of the Crypto Indexes, the user have to own some BUSD (Binance stablecoin, backed by the dollar) or BNB on his wallet.

The user is required to validate a transaction in order to create the index, through the smart contract execution.

This smart contract has as a main function to obtain the tokens that compose the index at the market price. These tokens, representing the underlying of the selected Crypto Index, are stored on a new smart contract. In return, the user is receiving one or several tokens, specific to the chosen Crypto Index.

During the acquisition, 1% of the fees in BUSD are retained. Furthermore, 1% is retained at the resale of the Index. 

50% of collected amount are used to rebuy and destroy LEV tokens (Buyback and burn)

Andrew:

And how simple is it for users to validate a transaction?

Robert Lev:

you just need to setup your metamask wallet on bsc and then go on app.levyathan.finance/

and just need to select the index you want and just click buy

Andrew:

So super simple haha

Robert Lev:

really simple to use

Andrew:

4. What is $LEV and how is it used for your platform?

Robert Lev:

To allow this decentralized governance, Levyathan is powered by the governance token LEV, a digital asset whose possession and staking gives its holders access to various options of action, such as the ability to submit proposals, vote, and influence the life and development of the project, in accordance with DAO standards.

and we also put $LEV token in DeFi index

we decided everything to keep a deflationnist model for $LEV

Andrew:

How often will you be having votes? And so by establishing this token, how important is the community's role in your project?

Robert Lev:

periods are not decided yet but we consider the community as our partners on this project, they will be the core of our improvements

we didn't want to come with a final version without any improvements

we want the community to help us find the best tools that will match with their requirements

and we can't find it without their help, their votes and their participation

Andrew:

Of course, community input is key

You did touch on staking so lets talk about that

5. Can you tell me more about staking on your platform?

Robert Lev:

that's a big point i will try to don't forget anything

Just as the team chose the option of an equity-based fairlaunch, the concept of Levyathan is designed to be fair in terms of profit distribution, especially for token holders who decide to participate in the project by locking in liquidity on the platform.

Thus, the community is able to benefit from a variety of incentive mechanisms, generating dividends and passive income.

In particular, LEV holders have the opportunity to stake their tokens on the Levyathan platform, within several staking pools:

LEV Pool

LEV-BUSD Pool

LEV-BNB Pool

Users of the LEV Pool benefits a fair share of 25% in the newly created LEV

The exchanged tokens (LP tokens) can be staked in LEV-BUSD and LEV-BNB Pool. Staking in these 2 liquidities pools will provide users with a payout of 40% of the new LEV produced at each new block.

Among the innovations introduced by the Levyathan platform there is the possibility of staking all 3 different indexes!

You read that right: Levyathan Indexes not only have unique features that make them perfect investment products, but it is also possible to lock them in staking and be rewarded with LEV tokens.

This operation is possible even for the SI Stable Index! In other words, with this Index with zero fluctuation risk, it is possible to get rewards in LEV. A perfect feature, especially in times of market indecision.

This staking will provide its recipients a 15% stake in the newly minted LEV.

Andrew:

Wow so not only can you invest in the index but you can also earn $LEV by staking in a liquidity pool

Robert Lev:

exactly

Andrew:

and a 40% payout is huge, how often do you plan on producing a new block?

Robert Lev:

4 lev/block

40% of the newly minted $LEV

apr is way much higher right now

on stablecoin index apr is 164% right now during the time we're talking

and LP LEV/BNB is 679%

Andrew:

Pretty rare to find a stablecoin apr to be that high

Robert Lev:

yes and we can maintain this by making a buyback with the fees generated by the stablecoin index creation

Andrew:

I see

Robert Lev:

i think @DrewtheAce you are taking some time because you are buying $LEV on the same time ahahah

Andrew:

hahahaha I had to look back at that apr a couple times to make sure my eyes weren't lying to me

Robert Lev:

ahhaah

Andrew:

I know that you mentioned that there are currently 3 indexes

6. What are the indexes that are currently available?

Robert Lev, [Jun 20, 2021 at 1:28:46 PM]:

The LegaciIndex (LI), composed of established blue chips in the crypto industry

The DefiBSCIndex (DBI), composed of rising stars of the Decentralized Finance.

The stablecoin index (SI), composed of main stablecoin

and many more to come, but we are waiting community to give us proposals

Andrew:

What bluechips exactly are composted in your LI and which "rising stars" in your DBI?

Robert Lev:

LI:

ATOM

ETH

ADA

LTC

DOT

BTC

BCH (not my decision this one lol)

BNB

UNI

LINK

Robert Lev:

DBI:

CAKE

1inch

ACS

SXP

BSCPAD

AUTO

BNB

BUNNY

BIFI

XVS

BAKE

and the rising star LEV

Andrew:

Nice, definitely need to go check that out!

Robert Lev:

sure

Andrew:

7. Do you plan on implementing any other indexes?

Robert Lev:

Yes, the objective is to open the choice of indexes to the community. Our index creation process is automated today so whenever we want to launch an index it can be available in less than 2 hours.

Robert Lev:

Andrew:

Oh that's super quick

Robert Lev:

yep we realized that once the work was done it was easy to replicate

Andrew:

8. Why use blockchain to invest in your indexes? Would you ever be open to allowing fiat investments?

Robert Lev:

The goal of the project is simple : to combine the strength of DeFi assets with the security provided by diversity in the form of Indexes composed of a carefully selected range of assets, and blockchain is inevitable on this system.

Besides being effective and easy to access, the product may well foreshadow part of the future of Decentralized Finance. A future where it will no longer be necessary to make a radical choice between high yield and security

Andrew:

Yes, that is the beauty of DeFi right?

High yields with security

No more fiat 0.03% apr on savings accounts

Robert Lev:

oh yes let's run from the banks

Andrew:

9. What are the advantages of investing in an index rather than the individual tokens?

Diversify your portfolio and be exposed to the market rather than one value that can be subject to driven-event effect.

Robert Lev: 

yes it's one of the main advantage

if i have to vulgarize it you can benefit from all the pump and don't be too shake when one asset get crazy dump

Diversify your portfolio and be exposed to the market rather than one value that can be subject to driven-event effect are the main advantages

Andrew:

Yeah so when the bear market does come, your project will still be standing because of that diversification?

Robert Lev:

and we are working with synthetical asset maker to have a bear market index but it will not be ready soon

Andrew: 

10. Do you plan on utilizing other blockchains such as Polygon or Solana to implement your project?

Robert Lev:

Yes we are actually working on our v2 that will include polygon and possibly Solana but we are still working on finding one rust developer.

Andrew:

Yeah I heard that finding developers who are proficient in Rust is pretty difficult to come by

But I know nothing about coding or programming so 😆

Robert Lev:

yes we prefer to invest on our actual developers to learn rust

Andrew:

Of course, especially if you have already established a solid foundation of a team

Robert Lev:

yes we know each other since a long time we really trust each other

Andrew:

So last but not least

11. Any exciting news you would like to announce here today?

Robert Lev: 

We are actually working with 2 huge dex on bsc to provide yield farming on their platform with our indexes

we are still in discussion but both sides are willing to work together so we will try to find a partnership

and a last one

We are working on partnership with one top 3 crypto exchange on a nft program.

Andrew:

Well that is great! Looking forward to seeing that !

could you drop a link to your social media accounts so that our viewers here can go give you guys a follow?

Robert Lev:

tomorrow you will find our v2 roadmap on our medium

but come join us on our tg

and if you want to buy some $LEV direct link to pancakeswap

Andrew:

Great! Thank you for answering the questions and taking time to join us here today. Congratulations on what you have accomplished so far and looking forward to seeing further developments of your project! Have a great day everyone :)This is a paid Ask Me Anything (AMA), BSC.News does not endorse and is not responsible for or liable for any content, accuracy, quality, advertising, products, or other materials on this page. The project team has purchased this advertisement AMA for $2000 Readers should do their own research before taking any actions related to the company. BSC.News is not responsible, directly or indirectly, for any damage or loss caused or alleged to be caused by or in connection with the use of or reliance on any content, goods, or services mentioned in the AMA.
Source : bsc.news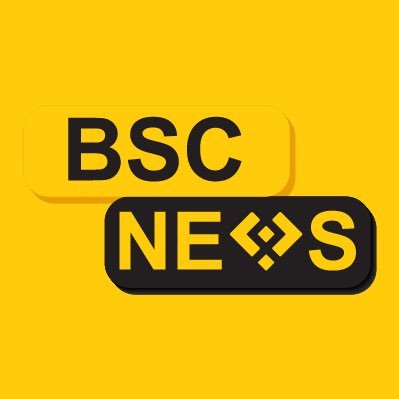 Founded in 2020, BSCNews is the leading media platform covering decentralized finance (DeFi) on the Binance Smart Chain (BSC). We cover a wide range of blockchain news revolving mainly around the DeFi sector of the crypto markets. BSCNews aims to inform, educate and share information with the global investment community through our website, social media, newsletters, podcasts, research, and live ask me anything (AMA). Our content reaches hundreds of thousands of global investors who are active in the BSC DeFi space.
BSC NEWS is a private news network. All posts posted by this user belong 100% to bsc.news All rights are reserved to BSC NEWS for more information about BSC NEWS contact BSC NEWS HERE.