KLAYMETA, a play-and-earn metaverse game and NFT platform led by game developer Natris, is set to go multichain, with a launch on the BNB Chain scheduled for October 2022. 

With its initial launch in December 2021, KLAYMETA is quickly establishing itself as one of the most promising upcoming play-and-earn games. Following the release of several new features such as avatar NFTs, a brand new adventure game mode, skills, and fusion mechanics, KLAYMETA set its eyes on increasing its credibility, security, and accessibility with its planned transition onto the BNB Chain. 

BNB Chain – What is it? 

The BNB Chain is a blockchain network that allows for the implementation of various smart contracts and decentralized applications (DApps). The recently rebranded BNB Chain was launched during the DeFi revolution, when there was a surge in interest in blockchain-powered alternative financial solutions and use cases.

The BNB Chain envisions a world where interoperability makes life simpler for over one billion users. The goal of BNB Chain is to create the foundation for the global parallel ecosystem, and they are dedicated to maintaining impunity by being open, multi-chain, inclusive of creators and inventors, permissionless, and permanently decentralized.

A new metaverse game like KLAYMETA benefits greatly from the BNB Chain's support. The meta ecosystem that operates under decentralized finance (DeFi) is known as MetaFi.  A number of projects, including Metaverse, GameFi, DeFi, Web3, Social Fi, and NFTs, can all continue to operate effectively thanks to this crucial system. MetaFi combines the extensive functionality of meta-ecosystems like KLAYMETA and its metadata, which identifies asset ownership. Interoperability is made possible by the BNB Chain as a result of these standards.

As the BNB Chain develops, it places a strong emphasis on supporting MetaFi innovation through the creation of strong, interoperable projects with multichain capability and bridges that aid in the impending influx of a sizable volume of assets and data transfers in metaverses like KLAYMETA.

The BNB Chain enables the developer community and meta entrepreneurs to build intricate systems that allow the world's parallel virtual ecosystem to function seamlessly.

When is the transition coming and why is it important?

KLAYMETA is currently on the Klaytyn Chain, but will transition to also be on the BNB Chain in October 2022. KLAYMETA's transition to the BNB Chain increases the market exposure of their token, $META, as well as their NFTs, and provides their users with more opportunities to access and purchase their crypto assets. The BNB Chain also provides Klaymeta with increased security and transparency over their transactions and crypto assets. 

Furthermore, with the upcoming transition to the BNB Chain, your crypto assets in the metaverse will now be "forever" yours. The BNB Chain enables KLAYMETA users to have all of their avatars become on-chain assets, solidifying their ownership regardless of whether KLAYMETA continues to exist. 

Moreover, the BNB Chain not only makes the game and its assets more accessible to the general market, but it also allows the game to grow and become more developed. It is possible that by utilizing BNB and Klaytn chain together, KLAYMETA developers will be able to create more immersive game styles, more game modes, varied and improved mechanics, and a plethora of other improvements to the game that are not possible with its current network.

Overall, KLAYMETA's transition to the BNB Chain will increase its virtual assets' credibility, offering a great investment opportunity while $META prices are still low. It has great potential to be one of the pioneering metaverse games, particularly for those who enjoy immersive adventure games.

While KLAYMETA (META) is not yet available on the BNB Chain, Binance has already published guides to purchase the token in preparation for its scheduled release. At the time of writing, KLAYMETA (META) is priced at $0.03. 

The upcoming launch of KLAYMETA on the BNB Chain presents an excellent opportunity for its user community and metaverse to expand exponentially. Their social communities are ecstatic to see the game expand into a larger market. 

You can learn more about KLAYMETA and embark on your own adventure by visiting their website or following them on Twitter.
Source : bsctimes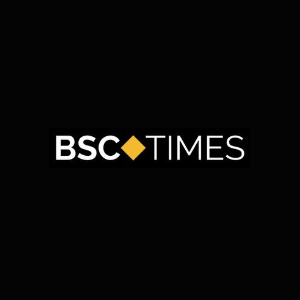 BSC TIMES is a private news network. All posts posted by this user belong 100% to bsctimes.com. All rights are reserved to BSC TIMES for more information about BSC TIMES contact BSC TIMES here.