Jetfuel Finance / Fortress AMA Recap Hosted by BSCGemz
Tuesday, May 4th, Miro from Jetfuel Finance (Jetfuel, Fortress, GFORCE, Jetswap) sat down with the guys at the BSCGemz Telegram group for a chat regarding the newly launched Fortress Protocol, Jetfuel Finance's other new updates and more.
Jetfuel Finance / Fortress Protocol Interview
Geoff Bonez, (May 4, 2021 at 3:59:47 PM)]: Prizes will be chosen By yours truly, a very HEALTHY 1k contribution worth of $FTS for the best 5 questions, compliments of @jetfuelmiro and team JETFUEL

Also: Winners are chosen from members who ask the best questions, not at random. So those of you who are botting to submit the form as many times as possible with nonsense/gibberish/generic questions will never win, so stop wasting your time trying

Seriously guys

Alright everybody, our guests today really dont need any introduction, they have been OGS in the space for a "Hot" minute. But please welcome @jetfuelmiro on behalf of JETFUEL Finance

Flight Commander Miro [Will Never DM First], [May 4, 2021 at 4:02:30 PM]: Thanks so much for having me back! It's been an amazing ride in BSC since we started in December.

Geoff Bonez, [May 4, 2021 at 4:03:09 PM (May 4, 2021 at 4:04:08 PM)]: It really has been, so much has changed, first question ties right into that!

Jetfuel has come a long way since you had your first AMA here on @BSCGemz. Can you give us a run-down of what the Jetfuel ecosystem looks like now? For those who didn't know this is your SECOND gemz ama
Flight Commander Miro [Will Never DM First], [May 4, 2021 at 4:05:39 PM]: Yes we've come a long way since our first AMA with Gemz and it's great to be back! For those who were not here, Jetfuel was the first project to pay the 50 BNB deposit in order to appear for the GEMZ AMA back in December. We had just crossed our first million in TVL back then and now we're at about $86 million for the entire ecosystem. We're so happy to see the entire BSC ecosystem grow so much.

Now about Jetfuel. Decentralized Finance can be very hard to grasp at first, our goal is to simplify the complicated process of growing your assets.

Jetfuel Finance is a fair-launch deflationary yield farming ecosystem on Binance Smart Chain with the goal to provide DEFI users with a trusted one stop shop to experience all the great DEFI features. Jetfuel has high APY auto compounding vaults, an excellent Yield Farm to farm FUEL, generous staking rewards with the JETS token, an reflect and automatic liquidity generating token called GFORCE, a money market and lending protocol called Fortress, and a soon to be released AMM called Jetswap.

So basically, our road map is nearly complete! We've been working about 7 days a week for the last 5 months to get where we are today

Some of our quick links for new members:
Jetfuel: www.jetfuel.finance/home
Fortress: fortress.loans/ 
Telegram: t.me/jetfuelfinance 
Twitter: twitter.com/Jetfuelfinance
Geoff Bonez, [May 4, 2021 at 4:06:30 PM]: Nicely prepared! i like that!
Flight Commander Miro [Will Never DM First], [May 4, 2021 at 4:06:52 PM]: Thank you
Geoff Bonez, [May 4, 2021 at 4:07:30 PM]: During that first AMA with Gemz, Jetfuel only had liquidity staking to earn FUEL and JETS staking to earn more FUEL or partner tokens. Now you've got a launchpad, RFI token, lending platform, and a swap coming. How much has your team expanded, and can you tell us a bit about your team members?
Flight Commander Miro [Will Never DM First], [May 4, 2021 at 4:10:08 PM]: Our team now consists of
8 developers working on Jetfuel, Jetswap, Fortress, and some consulting work we do with other projects.
Our development team has years of experience building DEFI apps and crypto projects with a deep focus on security and UI/UX. While they wish to be anonymous, the dev team has worked and consulted with a number of high profile projects.
Marketing Director

6 Telegram Moderators in our primary English group providing 24/7 coverage.

And many more moderators running our Spanish, French, Sri Lankan, Japanese, and Filipino Communities
A majority of our team were actually active and supportive Jetfuel users!
Source : bsctimes.com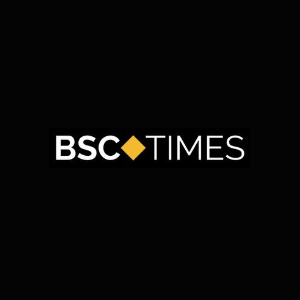 BSC TIMES is a private news network. All posts posted by this user belong 100% to bsctimes.com. All rights are reserved to BSC TIMES for more information about BSC TIMES contact BSC TIMES here.