Do You Have Your Pilot Suit Ready?
The popular all-in-one DeFi Jetfuel Finance ecosystem recently announced the launch of their new and exciting decentralized exchange, JetSwap. The launch is on Pancakeswap, on May 20th at approximately 6:15pm UTC. This exciting new development to the Jetfuel Finance ecosystem, will enable the team to fulfill their mission of becoming a true one-stop-shop for decentralized finance investors.

Since Jetfuel's inception it has successfully rolled out yield farms, staking, auto-compounding vaults, a launchpad, an automatic liquidity token named GFORCE ($GFCE), a decentralized credit and lending platform named Fortress and will now launch their AMM decentralized exchange JetSwap! It's not often that a new yield farm launches from a respected and trusted team, so I am intrigued to see what this new project evolves into.

At launch JetSwap will have swapping and liquidity pools, $WINGS yield farming, $WINGS staking and a fully functional info/analytics page.
What's really exciting, according to Jetfuel founder and project lead Miro, soon after launch they will be adding a bunch of new features such as; governance, lottery, auto-compounding vaults boosted by the $WINGS token, NFT's, IJO launchpad and the final full integration of the entire Jetfuel and JetSwap ecosystem into one UI. They also made the staking rewards adjustable, meaning once governance is launch, the community can vote to increase or decrease the amount of $WINGS going to the pools. Exciting stuff!
Jetfuel Finance 2.0?
You heard that right, that means Jetfuel Finance is getting an overhaul, a version 2.0 if you will. By going to jetswap.finance, users will soon be able to deposit assets into auto-compounding vaults, yield farms, staking pools, they'll have the ability to swap tokens or NFT's, buy any of the ecosystem tokens such as $FUEL/$GFCE/$FTS/$WINGS, join IJO launchpad token sales, enter lotteries, vote on the direction of the platform and even click on a link to use Fortress credit and lending.

To my knowledge, on Binance Smart Chain, there are no other platforms that have all of those services under one roof.
WINGS Tokenomics
The JetSwap Finance native platform token, $WINGS, will list on Pancakeswap at .50c per token, and is an inflationary token, meaning every block 2 $WINGS are emitted for the farms and the $WINGS staking pools. The team has also allocated 0.2 $WINGS per block to be emitted for the auto-compounded $WINGS boosted vaults, once they are active.

The Jetfuel Finance team is planning to be very active in utilizing massive $WINGS burns, to keep the supply in check. In their code, they have set JetSwap to burn 2,880 $WINGS every single day automatically. They have also promised to periodically burn tokens from the team allocation.

I'm happy to hear they not only have thought of ways to keep the supply down, but have also implemented some of these mechanisms into their smart contracts already. Some future rollouts to the JetSwap platform will also increase $WINGS token burns, such as the IJO Launchpad, their NFT rollout and their lottery system.
JetSwap Low Fees
JetSwap will not charge any fees other than the standard exchange swap fee, so that means there are no deposit fees, or withdraw fees to farm or stake! They will charge a low 0.3% swap fee, so when a user makes a trade, 0.25% will go to reward liquidity providers and 0.05% is reserved for the treasury.
What About Security?
JetSwap has been rigorously tested and audited prior to launch. They used the Certik audited Pancakeswap codebase and hired Hash0x and Ether Authority to complete two additional audits to ensure the platform is secure and safe for investors to use. Importantly, the potentially malicious items in Pancakeswap's code have been removed, such as the migrator code and others.
Hash0x Audit: jetswap.finance/audit-by-hash0x.pdf
Ether Authority Audit:jetswap.finance/audit-by-etherauthority.pdf
In Closing
We've all seen countless new AMM's popping up lately, with very few offering anything unique or valuable and built by random developers, so it's a breath of fresh air when a team as talented and respected as Jetfuel Finance enters the fray. If you'd like to get in on the $WINGS action, make sure you are ready when the token launches, because the Jetfuel team attracts a large base of investors to their product launches.
Source : bsctimes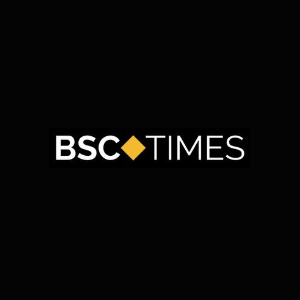 BSC TIMES is a private news network. All posts posted by this user belong 100% to bsctimes.com. All rights are reserved to BSC TIMES for more information about BSC TIMES contact BSC TIMES here.