Universepad is a Multi-Chain IDO Platform focusing on Games + NFT projects that enable communities to own digital assets on the Virtual Land.
Introduction
UNIVERSEPAD is focused on the Games + NFT initiative, which enables communities to own digital assets on the Virtual Land.

Universepad has devised a method to motivate and reward all token holders in an inclusive and low-barrier-to-entry manner. The basic problems of present launchpads are that obtaining enough tokens to participate in the ecosystem is prohibitively expensive, and even if you do have the tokens, you are not guaranteed an allocation position. They operate on a first-come, first-served basis, with automated bots filling whitelist spaces in seconds. Universepad is a platform for fair decentralized launches.
UniversePad Solution
UniversePad's aim is to democratize DeFi investment and bring the MultiChains ecosystem wider acceptance. Finally, investment should be accessible to everybody and simple to participate in.

Unlike previous launchpads that reward token holders depending on who presses a button first, UniversePad is creating a platform that is equal and fair for everyone while still paying token holders. There will be no more whitelist slots dependent on who fills out a form first, and there will be no more high financial hurdles to admission. UniversePad generates fair, liquidity raises using a three-round method that provides a tier-based guarantee to interested participants depending on the number of UniversePad tokens they possess.
Round 1
In the first round, any holder who meets the minimum holding requirement of UniversePad tokens can participate in the raising for a specific project's initial distribution offering (IDO). Anyone can participate in a pooled system raise during an eight-hour period, and the amount of allocation granted to a participant is determined by the pool weight of their tier, which is purely determined by the quantity of UPAD tokens they possess.
Round 2
Any tokens that were not sold in the first round are resold in the second round. This second round is a first-come, first-served (FCFS) approach in which each tier gets eight hours to acquire an uncapped quantity of tokens for the specified IDO project, with priority granted starting from the highest tier to the lowest tier. Please see their flow on the next page for a comprehensive overview of how to participate in an IDO.
Round 3
Anyone on the UniversePad platform will be able to buy leftover tokens from the sale in the last round of the exchange with an unlimited maximum. For the third round of the auction, there will be no hold UPAD requirements.
Roadmap
Q1
Complete Whitepaper

Website Design

Project Planning
Q2
Launch 1st IDO

Complete Audit of Smart Contract

Partnerships

Private & Public Sale

Listing on PancakeSwap
Q3
Listing on Coingecko & Coinmarketcap
Q4
Expending the Multi-Chains IDO Platform
Tokenomics
The token distribution is one of the most essential aspects of any project since it provides incentive structures for the platform's long-term growth. They intended to embrace the notion of community engagement when they created UniversePad, thus they allocated 60% of the entire token supply to the community through the Presale.

Total Supply: 1,000,000,000

Partnerships: 5%

Platform Development: 10%

Marketing & Advisors: 7%

Private sales: 25%

Public sales: 35%

Liquidity: 18%
Official Links
Website: www.universepad.app

Twitter: twitter.com/Universepad

Telegram: t.me/universepadcommunity
Source : bscdaily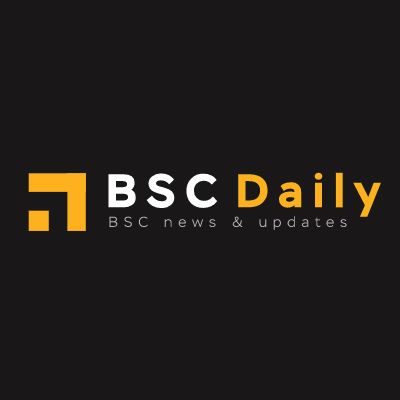 THE OFFICIAL AUTHOR OF THIS POST IS BSCDAILY.COM

BSCDaily.com brings you the latest Binance Smart Chain news, guides & featured projects.