Some people say that memories make us who we are. And memories of a childhood spent in the midst of SNES consoles, Gameboys, VHS tapes, Sony Walkman while playing games like Super Mario, Contra, Donkey Kong are priceless. In this age of wireless devices and handheld PCs we call mobiles, this nostalgia of a bygone is what a lot of us treasure with all of our hearts. These games in their full pixel glory ruled our childhood and dreams and aspirations. RetroDoge brings an iconic part of the video game history to the next age of gaming i.e. Play-To-Earn, where players can earn money whilst playing games. It brings to the fore a true digital arcade gaming experience with the associated feeling of triumph one gets from winning teddy bears at the arcade, but here the players win actual money.
RetroDoge aims to be an amalgam of iconic pop-culture memories, entertainment, crypto awareness, seeking to forge a fighting force against the scammers that are plaguing this innovative space intended to be the foundation of the financial tech of tomorrow.
Introducing the new Game-Fi brand – RetroDoge
RetroDoge is a gaming crypto ecosystem that includes its story-driven Play-To-Earn game and its upcoming retro-NFT collection; backed by its native $RTDOGE token. The NFTs include PFPs (community profile pictures) and gaming skins. The $RTDOGE token is based on the Binance Smart Chain. The RetroDoge team developed and launched the $RTDOGE token on May 9th, 2022. This currency facilitates the ability to play, purchase, sell and earn through RetroDoge ecosystem. The taxes for the tokenomics are set at competitive rates to other Game-Fi tokens. It features a 7% buy and a 11% sales tax which is broken down to a 1% fixed burn rate, 2-4% marketing tax sold to BNB, 2-3% auto liquidity generation and 2-3% staking tax in tokens to reward hodlers who are currently in the staking pools, keeping the floor strong in the meantime.
The RetroDoge team has constructed a unique approach towards transparency by publicly disclosing their project wallets and associated launch transactions that dealt with the funds collected from the investors. RetroDoge has partnered with BubbleMaps for an innovative visual representation of the entire project on the blockchain where investors from all walks of crypto awareness could see all of the project token holders and check for any links between top holders.
RetroDoge is currently not listed on CoinMarketCap and CoinGecko. The team is on it and soon enough the formalities will be done, and the token will be listed.
Play as Doge and collect coins to earn crypto – play and earn actual money
The RetroDoge game – Ultimate Super Mario throwback
The team has built the side-scrolling 2D action game, taking inspirations from the likes of the iconic Super Mario and many games of that age, on the Unity engine platform. They are jam-packing it with classic game mechanics and revitalizing it with a thrilling backstory.
The story puts the wonderful yet rugged lead character, Doge, on a quest to save his master, Elon Musk, who has been trapped in a cursed gaming cabinet by the dark entity, the God of Scams. He has taken over the otherwise friendly and joyous gaming world of the arcade cabinet as he seeks to implement his nefarious plans for the crypto world.
The beauty of RetroDoge is that as the players face challenges in the game by vanquishing villains, they build upon their knowledge of crypto as well. It builds true value in the player's lives whilst making sure they're thoroughly challenged and entertained.
Even players from Gen Z and Gen Alpha who are not familiar with the classic 90s platformers would enjoy a thriller of a storyline and an awesome gaming experience. The challenge of pushing oneself just that little bit harder to break through the areas where one dies, time and again, to experience the rush of crushing that level. They would grow to like that arcade experience that their generation missed out on.
How The Game Is Made Interesting
The game has 2 modes – Free2Play Mode and Play2Earn Mode.
Free2Play allows players to have fun with an immersive storyline in an Indie game format. Play2Earn challenges players through a series of algorithmically/randomly set level layouts, completing which will allow the players to earn crypto.
Randomization seeding will change the level layouts not only to break the bots trying to exploit the game for money, but it will throw the player's game off too. Whether it's evading the apes in the forest levels or escaping the rising floors of lava in the castle level, this game is bound to give all players an endless challenge with its ever-changing level design. Although if a particular level is just too demanding, players are offered the following options:
1.Find a local merchant who will have a vast selection of minor game adjusting power ups for a more pleasant playthrough in exchange for a small fee
2.If players have earned a lot of tokens and know there is no way to get past that level, they can go for the black market powerups*
3.The players may also choose to buy more $RTDOGE the conventional way and use them in game as well!
*Caution is advised since the use of a black market power up will result in the players to be excluded from earning tokens anymore – nullifying the Play-To-Earn feature for that play-through.
RetroDoge NFTs are backed by value generating utility
Alluring Utility-backed Retro-NFT Collection
The all-time mantra for building the NFT collection for the RetroDoge brand has been "utility, utility, utility." Translating the true expression of the Retrodoge brand through the means of real world assets that will become a source of value generation to thAplayers. The NFTs themselves will be made by professional artists to evoke a feeling of 90s nostalgia. The beautiful artwork will eventually become a widely acclaimed NFT collection throughout the Binance Smart Chain network and other NFT spaces. Those who are in possession of any of the PFP NFTs automatically enjoy the benefits of a premium membership at the RetroGold Club. The club members will receive potential early access to minting game skin NFTs amongst a plethora of additional entitlements and benefits for being part of the project in this capacity. They will have exclusive access rooms to test future game revisions before public release and early access to future utility development updates. More information on the benefits of RetroGold Club will be divulged at a later date.
Gaming skin NFTs from RetroDoge : The initial release of the game altering NFTs will be a collection of 50 separate main character skins. Most of them are equipped with different game altering perks to give owners an adjusted game playing experience. These characters will be available to mint based on a percentage chance and tiered rarity. While the common character mints will equate to roughly 70% or more of all gaming NFTs minted, the rarest tiers that will include potentially serious game changing perks will only ever equate to approximately 1-2%.
There will not be an upper limit to minting, thereby, not limiting the overall scope and outreach of adoption for people to play with these characters. Those players who manage to score one of the rare skins will clearly be in possession of something other gamers will envy and attempt to pursue to mint or buy. For those interested in minting to trade, it could be a lucrative venture.
NFT For Rent : For the players who have minted rare in-game NFTs, the team will be looking at releasing NFT rentals systems, so as to give them the ability to share those NFTs for use with the unlucky few who are willing to chip in $RTDOGE tokens to borrow them for a play-through.
A premium membership club for RetroDoge NFT owners
Building For Non-Crypto Audience
The team's long term project goal is to ensure that the user experience is so smooth that even players who have not purchased crypto before can benefit from being part of the community. The team is investigating the potential to include free NFT minting tickets for players with no crypto assets in order to encourage them to try the Play2Earn mode of the game. They understand that the crypto gaming sector is brand new and can be daunting for non-crypto players. All players should be able to build their own RetroDoge NFT collection and just enjoy their game, their way.
Where Is The Team Headed
Post the completion of the first version of the flagship crypto game – RetroDoge, the sky's the limit. From new game concepts to opening the platform to other developers who wish to build their own games this way but who do not wish to go through the arduous task of building the entire crypto project on their own. And just because a game includes crypto, it should not mean it's thrown into the "crypto games" bin by normal gamers. These games will provide value like no other gaming market currently existing.
The free-to-play/pay-to-win trend that has consumed the general mobile gaming market. This has its drawbacks in that it freely allows the gaming development company to alone earn the rewards of their game's popularity and to control the level of access to its game, thereby, limiting the players' gaming experience. RetroDoge instead is based on a Play-To-Earn model that allows players to share in the gains of a game's growing popularity while also using the Pay-To-Win model if they want added bonuses in game. The benefits of a Play-To-Earn model centers around the ability to collect and earn items and currencies that can be exchanged or re-used in the environment it belongs to, and that for purchasing an asset, you own the specific NFT or the tokens that you hold that continues to grow in value.
This project is for all gamers built by retrogamers with a brilliant & passionate indie game dev. And the team wishes to extend a warm welcoming hand to anyone who wants to jump on board, hodl for the long term and play their retro dreams to their heart's content.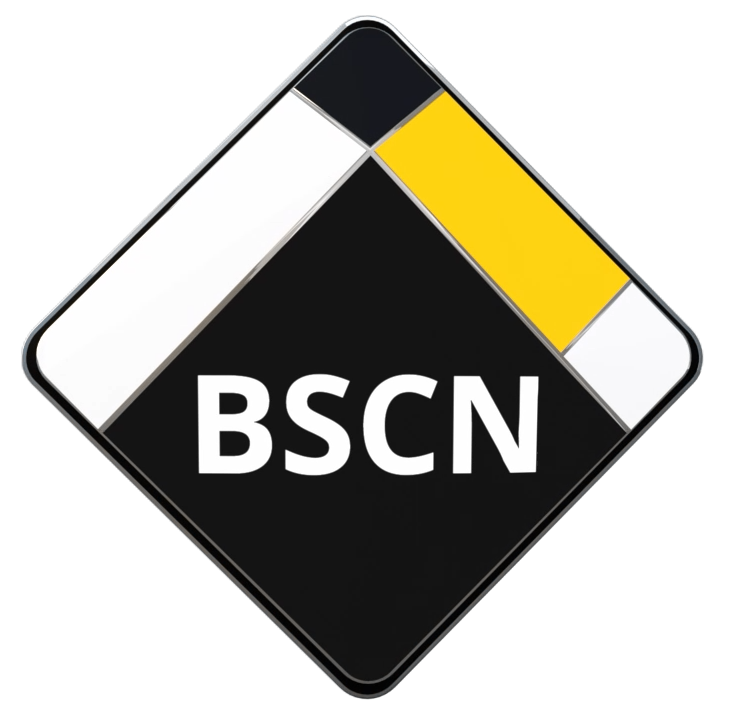 BSCN is aiming to become the leading media coverage platform around the Binance Smart Chain Ecosystem. With a strong focus towards Content Quality, Decentralized platforms, Hot topics in the market, Informative and education sources and guidance in how to be more aware around unreliable crypto projects.