Maximize Your Returns With The Ground-Breaking Stake-To-Earn Feature
New projects often run the risk of pump-and-dump price action after launch, making it hard for investors to trust them in the long term. However, Bitcoin BSC's on-chain staking mechanism solves this issue.
69% of the entire $BTCBSC supply has been reserved to pay out staking rewards, which will be spread out over a lengthy 120-year period. As a result, the Bitcoin BSC staking rewards will run out around the same time when the last Bitcoin will be mined in 2140.
Furthermore, the staking pool will follow Bitcoin's block creation schedule and pay staking rewards to investors every 10 minutes. This ensures the token's price stability after launch, while also generating attractive passive income for retail investors.
Indeed, the Bitcoin BSC staking pool is currently offering over 14,000% APY. While this percentage will continue to decrease as more investors stake their tokens, the rewards will still be significantly higher than the industry standard of 3% – 5% APY.
Investors can already start to stake their tokens to reap maximum returns – however, there is a minimum 7-day locking period.
This stake-to-earn utility is the cornerstone of the Bitcoin BSC project – after all, similar tokens like BTC20 that offer the same utility have seen explosive bull rallies after launch.
Bitcoin on Binance Chain Is Greener, Faster and More Powerful
Bitcoin started the blockchain revolution back in 2009 and has remained the most popular cryptocurrency since. However, BTC is not without its flaws – the rigid architecture of its blockchain results in extremely slow and costly transactions.
To combat this, the Bitcoin BSC project is designed on the BNB Smart Chain which is known for its flexible tools, massive user base and vibrant ecosystem. The BEP20 design of the $BTCBSC token also offers seamless compatibility with popular dApps like MetaMask and Trust Wallet.
The BNB Smart Chain is also ideal for smart contract execution, which allows projects like Bitcoin BSC to continue to add utility depending upon the demand.
The token also uses the Proof-Of-Stake consensus mechanism which affords it significant advantages over Bitcoin's Proof-of-Work. While Bitcoin transactions can cost up to $10 and take over 10 minutes to reach finality, the $BTCBSC transactions are completed within 5 seconds and cost less than 10 cents.
Furthermore, the PoS mechanism requires significantly less energy consumption and is much more environment-friendly than Bitcoin's PoW.
The $BTCBSC smart contract has also recently been audited by the Coinsult security company, which did not reveal any safety risks.
Bitcoin BSC Is Your Second Chance To Replicate Bitcoin's Meteoric Rise
Bitcoin hit its all-time high of $69K in November of 2021 and yet, just a decade ago, it was priced below the $1 mark. However, most investors were simply unaware of this opportunity in 2011 and failed to capitalize on it.
However, the Bitcoin BSC project is now planning a rerun of Bitcoin's all-time rally – similar to BTC in 2011, it is priced at just $0.99 and has a maximum token supply of 21 million. It also has a presale supply of 6,125,000 tokens which denotes the total number of Bitcoins that were in circulation in 2011.
Due to Bitcoin's recent struggles, experts believe that there is a robust demand for projects like Bitcoin BSC. Popular trader Jacob Bury, who has more than 20K subscribers on YouTube, predicts that the token will display 10x price growth after launch. The token has even been featured across major crypto publications like CoinTelegraph, BeInCrypto, and CoinGape.
However, the Bitcoin BSC presale has a hard cap of just $6.063 Million – if the token's day 1 presale performance is any indication, this limit will sell out extremely quickly. Thus, interested buyers need to rush to the presale and acquire the token by swapping ETH, BNB, or USDT in exchange for it.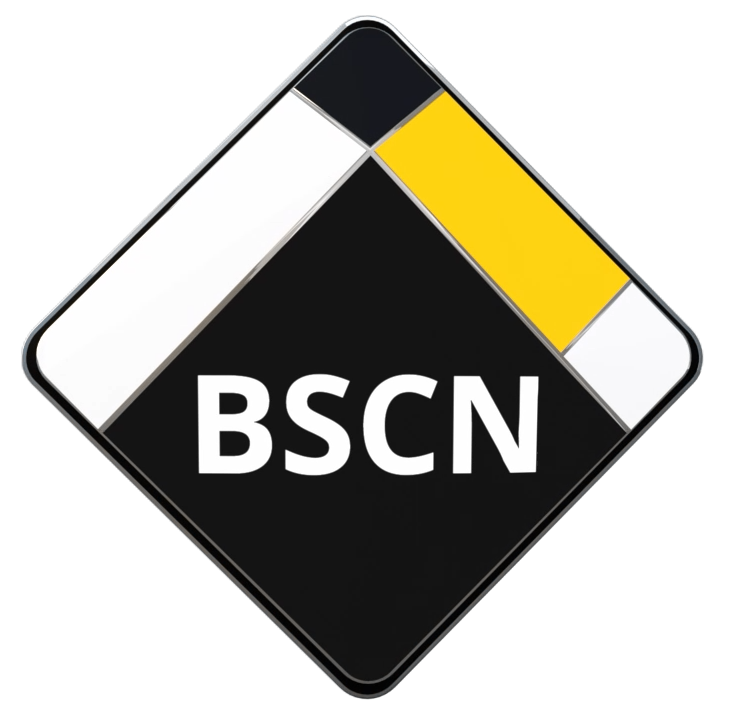 BSCN is aiming to become the leading media coverage platform around the Binance Smart Chain Ecosystem. With a strong focus towards Content Quality, Decentralized platforms, Hot topics in the market, Informative and education sources and guidance in how to be more aware around unreliable crypto projects.