"HeroCat is a hero cat metaverse, players earn tokens by playing games and generating community contributions"

Stephanie (BSC.News)

Hello everyone and welcome to the AMA with HeroCat Gamefi! Today we have @Herocat_Alita joining us to talk about their exciting new project. Great to have you here 🙂

Herocat – Alita

Hello everyone!

Hi Stephanie.

Thanks for having me.

It is my great pleasure to meet you guys here.

Stephanie (BSC.News)

So how this will work is, the AMA will consist of two rounds. The first round will be us going through the questions that I had prepared for you beforehand. And then the second round will be a community round where I will open up the room to allow questions to come in. The second round is also where we will select the two winners of our giveaway

Sounds good with you?

Herocat – Alita

Perfect!

Stephanie (BSC.News)

Great, so to kick things off, for those who may be unfamiliar…
1. Please introduce yourself and the team behind Hero Cat Gamefi.
Herocat – Alita

I am Alita, the marketing manager of HEROCAT in Singapore. It is my great honor to meet you here.

HEROCAT GAMEFI is an anonymous game R&D and operation team with members coming from all across the globe and sharing a strong consensus. We are devoted to integrating blockchain technology with games.

In other words, our team handles all the development processes of HEROCAT and projects that are going to be launched in the future. There are two main sectors in our team. One is responsible for blockchain technologies, and the other focuses on game design and development. We have done a lot of in-depth research on blockchain and games, and we have a strong passion for them.

From PC games to mobile games, team members in the game sector have more than 10 years of R&D and operation experience. They have developed more than 30 games, mainly including MMO, RPG, FPS, MOBA, AR Game, TCG, and idle games.

In terms of the blockchain sector, most of our team members entered the digital currency industry in 2012. They witnessed the surge of blockchain. In the beginning, the BTC only valued dozens of dollars, and there are only BTC and LTC in the market. At that time, our team members have started to research it. Some of them are also the victims of the MTGOX incident. In the past 9 years, the blockchain team has focused on the research and development of blockchain quantitative transactions, blockchain technology, AI algorithms, big data analysis, blockchain economic models, and public chains.

Our mission is to create a consensus metaverse that is of strong engagement with our community members. This community is for every individual who engages in our community, rather than for a specific person or an organization. Thus, our team did not and will not pre-occupy any proportions of the community properties, but we also participate in mining. The development of our community and the game relies on the efforts that are made by every community member.

So, why do we choose to develop a blockchain game? First of all, our team has been working in the blockchain industry for a long time, and we all believe that there is an absolute advantage of the integration of blockchain, game, and finance. Their characteristics are perfectly connected and matched. What we want to do is to integrate the finance, game, and blockchain industry, and reshape the value system of games. We are focusing on solving the problem that gamers face at this time. Such as the negligence of game statistics, and the value of them. We want to create a game that can have a win-win outcome with high engagement.

Stephanie (BSC.News)

Awesome! Thank you for that amazing introduction, sounds like you have an amazing team behind you

So let's talk about the project itself
2. What is Hero Cat Gamefi and how are you contributing to the BSC ecosystem?
Herocat – Alita

Herocat is a metaverse that integrates game, finance, and blockchain. Our team started planning this project at the beginning of 2021, and the closed beta was successfully launched in September. The project team adopted innovative technology and economic models to deeply integrate the three major sectors of the game system, financial system, and blockchain system, in order to build brand-new gameplay and create a game system with appreciable value.

We hope our project develops sustainably. The long-term development of the community and the game need the entries of new players. In addition to guaranteeing the interests of veteran members that join us earlier, we must also consider the benefits of new members.

Therefore, we developed an  AI algorithm to support a new economic system, Under this algorithm, the number of HERO CAT MINING PET in the community, the number of HCT burned, the hash power of the community network, and the price of HCT will affect the output of HCT in every new mining block. This AI algorithm is for the better development of the community and the game. We believe that the sustainable community and game need the contribution from not only veteran members but also new members.

So far, we have built a liquidity pool that values 8 million BUSD in Pancake, and we also made our special buyback program that our team will buy back 20 million HCT with the price of 0.2u per HCT. Our team wants to use different ways to create a game ecosystem of sustainability and stability.

We are really happy to see that our efforts are recognized by all of you. Although HEROCAT is still in the stage of closed beta, HEROCAT was ranked 8 in the BSC game ranking list, which data was provided by Dappradar.

Our team always believes that we can create more metaverse applications for the BSC ecosystem by taking advantage of our experience and our in-depth understanding of the game industry and blockchain industry. We still have a long way to go, in terms of the quality and the game models of HEROCAT, as the blockchain games are still developing. At the same time, we hope that HEROCAT can encourage more traditional game players who are interested in metaverse to join this ecosystem.

Stephanie (BSC.News)

Ranked 8 in the BSC game is quite amazing!

Let's dive into the project even more
3. Can you tell us about your game features and systems?
Herocat – Alita

Before diving into our project, I want to talk about traditional games. As you know, most items cannot be traded in traditional games. However, players spend a lot of time and money on them. Therefore, the items that they bought and the items that they earned in the games should have commercial values.

Besides, almost all games have life cycles, which means the users can have nothing but only happy memories when the game stops operating. So, the time and money spent on virtual properties have no protection.

Even though there are third-party exchange platforms, most of the platforms are independent of the game system, and the transaction costs are very high, which makes the exchange hard to complete. Conflicts often occur during the exchange. And finally, players have to sell their accounts or items at a very low price to other players.

Players encounter such problems when playing traditional games. The game makers' data is not transparent, advertising fraud, data fraud, etc. Users need to constantly try new games, wasting money and time. Moreover, traditional games are often very centralized. Everything that players create in the game does not belong to them. Although we can log in to the account to see the achievement, in essence, the ownership of the account belongs to the officials. Players take the risk that their accounts might be reset or even blocked

One of the most unfair features of traditional games is the prohibition of free trading of items and game assets that players had. There is no actual return for players' contributions without a transparent economic model. Blockchain games completely change this current situation. Players can have the right to their accounts. All investment and input can be converted into assets, which can be traded, value-added, inherited and even donated.

Based on the goal of solving the problems that are mentioned above, we create HEROCAT.

Unlike other GameFi, our team pays more attention to the game experience. While players can earn HCT steadily by using our idle system to develop their Mining cat and Hero Cat and increase their output, players with more ambition can also upgrade their HEROCAT rapidly to clear the difficult stages and use some strategies to challenge the limits. Also, they can raise beasts in the guild system with other players who share the same goals with them, in order to earn higher rewards. In the near future, PVP system, wild mining pool system will also be launched, which we expect will lead to more fierce competition and a more interesting experience.

Stephanie (BSC.News)

Wow thanks for the explanation!

let's unpack a bit as there was a lot I wanted to touch on. So first let's talk about your token
4. Can you tell us about $HCT and what are the utilities?
Herocat – Alita

Based on the Binance Smart Chain (BSC), HEROCAT Token is used to power the economy in HEROCAT ecosystem. HCT (short for HEROCAT Token) was launched in October when the HEROCAT Mining Pet Pool was officially opened. The total quantity of HCT is 100 billion. Community members can earn HCT by playing HEROCAT GameFi and making contributions to our community.

To ensure equality, the HEROCAT team did not and will not pre-occupy any proportions of HCT. Instead, team members also engage in mining. HCT serves the function of proof of stake in the community and it is the foundation of governance.

Community members who hold HCT can participate in the decision-making process of HEROCAT community. HCT holders have the right to vote on different proposals that have impacts on the future development of HEROCAT community.

HCT can be used to pay for the different in-game items, such as the food that are used to feed the Heroes.

HCT can be used to purchase items or services on our platform.

HCT can be used in different ways in HEROCAT. For example, it can be used to upgrade the mining pets, purchase NFT Hero Treasure Chest, and rank up the Hero cats. At the same time, it can also be used in the guild system and our instance system. Our upcoming Defi 3.0 also needs the application of HCT. In the near future, our team will keep extending the application of HCT. It might also be used in other games.

HCT can be used in different ways in HEROCAT. For example, it can be used to upgrade the mining pets, purchase NFT Hero Treasure Chest, and rank up the Hero cats. At the same time, it can also be used in the guild system and our instance system. Our upcoming Defi 3.0 also needs the application of HCT. In the near future, our team will keep extending the application of HCT. It might also be used in other games.

Stephanie (BSC.News)

Okay neat!
5. What do you need to get started on Hero Cat Gamefi?
Herocat – Alita

In order to lower the barriers to entry and make it possible for users who are not familiar with blockchain to enter this game, the design of the account center is quite similar to traditional games.

Theoretically, players only need to register using their email address and create a blockchain wallet to start playing HEROCAT.

Stephanie (BSC.News)

That's awesome!  The barrier to entry on some of the projects coming out is way to high

Herocat – Alita

I agree. Lowering the barrier to entry is always our priority.

Stephanie (BSC.News)

Yea, for sure and it is one of the important factors for the users to actually step into a game
6. What are some ways users can go about training and upgrading their characters?
Herocat – Alita

So far, HEROCAT has a developed game ecosystem. There are mainly four kinds of characters – Mining Pets, Hero Cats, Mining Cats, and Guild Beasts.

Users can use HCT and USDT to upgrade their mining pets. The maximum level is Lv.1000.

Users can use HCG to purchase food and feed their hero cats. Besides, users can rank up the hero cats by merging the same heroes with a lower level.

When it comes to the Guild Beasts, I have to introduce some background information about our guild system.

Guild system is the latest update of our game, which can encourage players from different cultures to work together and have fun together by experiencing some interesting gameplay in HEROCAT metaverse.

Each guild has its own beast, and the beast belongs to all guild members. In addition to feeding the beast players can also level up and rank up the beast by clearing the instances and merging beasts.

There are more characters that are going to be updated in our system. Stay tuned.

Stephanie (BSC.News)

Sounds interesting! For sure need to go check that out asap!

And you can upgrade up to level 1000

Herocat – Alita

Yes, and we also have rank up system and tier advancement!

Stephanie (BSC.News)

That's so cool! So many interesting features to check out!
7. Can you tell us more about Hero Cat Gamefi NTFs?
Herocat – Alita

We will launch the NFT market system soon after our Open Beta. Players are free to trade their mining pets, hero cats, mining cats, guild beasts, beast fragments, etc.  In the future, our NFTs might be able to apply to different projects and engage in mining on different platforms.

Stephanie (BSC.News)

Do you have some pictures to share for your NFTs?

Herocat – Alita

Yes!
Herocat – Alita

These are our Hero Cats NFT

my icon is also a Hero cat

Stephanie (BSC.News)

Awesome!

thanks for sharing

moving on…
8. Can you briefly describe to us all of the various rewards you offer on your platform?
Herocat – Alita

Currently, there are 4 kinds of tokens that can be earned in HEROCAT. They are HCG, HCU, HCT, and HCK.

However, players can earn HCG and HCU only by clearing the instances and doing in-game mining, while HCT and HCK can also be earned by participating in our events. Players can earn airdrop rewards by participating in and experiencing our new updates. For example, if players keep spending time on the closed beta, they can get at most 6 HCK. HCK can be used to unbox various HEROCAT Treasure Chests.

Players can earn HCT and HCK by inviting friends to play HEROCAT.

Players can earn airdrop rewards by participating in airdrop events on Twitter. Since September, we have been launching different events on Twitter to show gratefulness to our community members.

Stephanie (BSC.News)

Oh wow so many ways to earn rewards!

Last but not least
9.Any exciting news you would like to announce here today?
Herocat – Alita

The most exciting message that I can share with you right now is that HEROCAT Open Beta is going to be launched on December 28th, 2021 (EST). There are a lot of events with generous rewards going to be launched during this period. Please stay tuned, and keep following us.

Stephanie (BSC.News)

How exciting! Would you be able to provide us with social media links so that our community could follow?

Herocat – Alita

Here is the link of our website:

Stephanie (BSC.News)

Great! Make sure that you guys go and check out HeroCat Gamefi! Their platform offers you exposure to the best projects on BSC all while rewarding you for using their innovative ecosystem!This is a paid Ask Me Anything (AMA), BSC.News does not endorse and is not responsible for or liable for any content, accuracy, quality, advertising, products, or other materials on this page. The project team has purchased this advertisement AMA for $2000 Readers should do their own research before taking any actions related to the company. BSC.News is not responsible, directly or indirectly, for any damage or loss caused or alleged to be caused by or in connection with the use of or reliance on any content, goods, or services mentioned in the AMA.
Source : bsc.news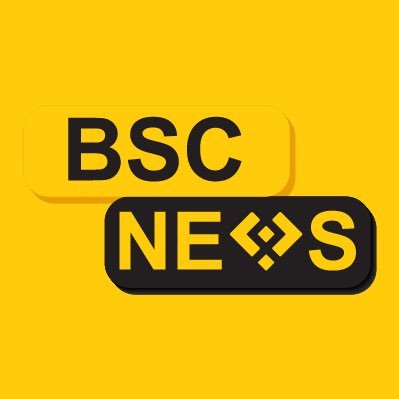 Founded in 2020, BSCNews is the leading media platform covering decentralized finance (DeFi) on the Binance Smart Chain (BSC). We cover a wide range of blockchain news revolving mainly around the DeFi sector of the crypto markets. BSCNews aims to inform, educate and share information with the global investment community through our website, social media, newsletters, podcasts, research, and live ask me anything (AMA). Our content reaches hundreds of thousands of global investors who are active in the BSC DeFi space.
BSC NEWS is a private news network. All posts posted by this user belong 100% to bsc.news All rights are reserved to BSC NEWS for more information about BSC NEWS contact BSC NEWS HERE.