A charity token with a sustainable ideology and many exciting features!

Andrew:

How are you doing Sid? Thanks for joining us today

Sid:

HI Andrew, I'm great, how about yourself? Thank you for having me.

Andrew:

That's good, and yeah I'm doing great as well 😄

Are you ready to start?

Sid:

Definitely.

Andrew:

Great let's get started

1. Can you give us a little about your background and how you came to start Give Earth? Do you have a background in environmental science?

Sid]:

My love for nature started on an early age. I grew up on a farm in a small village in The Netherlands. Here is was always surrounded by live stock and wildlife. I always find peace in nature. And learned how important natural habitats are for animals and humanity.

As I got older I traveled a lot and found a lot of places on earth where I was shocked of how people treated our planet. In the meanwhile I was running an aquatic company in The Netherlands. This company builded custom aquariums and vivariums for companies and private homes, also we offered maintenance contracts. I was always on the field to make sure the water quality and animals kept in these tanks were living the best live possible even though being held captive. I would never work with artificial decoration or elements. 

In my free time I spend a lot of time scuba diving and learned more and more about our planet.

GiveEarth is a  dream becoming reality for me. I always wanted to do something for our planet and for the habitats that much wildlife are currently losing. The crypto space is giving us an opportunity to create something real and sustainable.

Andrew:

Wow that is awesome, so you have been surrounded by nature and seen the beauty first hand growing up

But yes I am from Los Angeles my entire life and it was hard to appreciate nature until I began to travel and see it for myself

Sid:

Yes definitely. I would say I was blessed in that way. And would definitely want this for my own children.

Andrew:

But wow marine biologist by day and crypto environmentalist 24/7!

2. Can you tell me more about your team and their background? How are you guys involved with environmental clean up work now?

Sid:

The core team includes 3 people. The developer @reallei, our marketeer @nickledon and myself as the owner.

Lee, 

the developer of the GiveEarth. 

Before joining the GiveEarth team, he was the core team member of crypto projects such as Loser Coin, the co-founder of the SAIL VETERANS community, and an early investor in Bitstamp exchange. He obtained his Ph.D. degree in Germany, and worked as a Researcher and Lecturer in USA, Ireland, Israel, and Germany. He also has extensive crypto experience in the field of network security, machine learning algorithms for predicting crypto prices, and privacy protection of decentralized exchanges. He has published more than 50 scientific research papers in well-known international conferences and journals.

The Norwegian, 

Our head of marketing, has a successful portfolio as he is also involved as a marketing Manager for several other projects such as; Friction, Vlad.Finance, bsc runner, orange, FullSail, Poseidon, Popo, Swamp, Faraland ( NFT App Mobile Game ) BingoCash ( the first Defi Casino ), Brainut, Evolution, Memestoken, SafeTesla APWars, Faraland, RavenX, SafeOrbit, Elon Musk, Lagoon ShibaBSC, BSCTrades and some other small projects as well that are currently under development.

Also  @nickledon is  cooperating with owners of big communities on Telegram, Twitter influencers from small to huge, well known Tiktok'ers and YouTubers. He is has an ever expanding network and success stories. For example: With PolyCat he reached 280mil + TVL 4 days ago, Evolution which has a bridge to polygon from BSC and Faraland.

Andrew:

Okay great so a very diverse team

with specialties in every field

Sid:

Yes, definitely, I'm extremely happy to have teamed up with them.

Andrew:

3. Reforestation, Ocean Cleanup and Bee Charity programs are what you have listed currently on your site, how do you plan on accomplishing these tasks? Would you and

your team do this yourself or donate to an organization?

Sid:

In the very beginning we will work with partnerships. We are already working with bee keepers in China and have donated them 10 new bee boxes. Of which we will soon have footage and more information available.

Andrew:

Awesome!

How did you come into contact with that partner?

Sid:

Well actually, that men is Lee's father. Lee grew up with bee's around him and knows the importance of bees for our crops and plant diversity.

Andrew:

Oh nice great connections for this project then haha

Sid:

Yes definitely, his father has a great network of bee keepers.

Andrew:

4. For your tokenomics, you have on your site that there would be a 6% fee, can you explain more about how you came to this number?

Sid:

Yes. The transaction tax is 6%. It is divided in 0.3% (charity) : 1.2%(burn) : 4.5% (rewards for holders). 

Quite often the tokens that stake in a farming reward generator suffer from the inevitable valuation bubble, which is then followed by the burst and the impending collapse of the price. This is why we adopt the static rewards, also known as reflection, a separate concept that seeks to eliminate the troubles caused by farming rewards.

We have 75% of the transaction tax dedicated to our investors, which encourages the token holders to have diamond hands. Actually we have already burnt 20%+ tokens to the blackhole address, which means the tokens will be more and more rare and valuable. Another 5% is for the charity wallet, and is never going to be used. Only tokens earned as the transaction tax will be used for the charity purpose, since the charity wallet will also get rewards as a token holder.

In order to implement this, we allocated tokens proportionally:

50M (charity wallet) : 200M(burn) : 750M(circulation supply), which is exactly proportional to  0.3% : 1.2% : 4.5% (listed above). 

Each transaction will cause the transaction tax be proportionally distributed to :1) charity wallet 2) dead address(burn) 3) all holders.

Andrew:

Understood, thank you for your answer that was really informative

This charity wallet, will the funds be distributed evenly to the previously mentioned charities or will it change every so often?

Sid:

The charity wallet it might change, but it all depends on what type of charities we will encounter during our  journey.

Andrew:

Gotcha

Sorry didn't mean to yell haha

5. What is the end goal of this project? Where do you see this project in 5-10 years from now?

Sid:

haha that's ok.

The end goal of this project is to make the $GIVE as block-chain based charity organisation that makes valuable and crucial contribution to the environment protection. In 5-10 years, we want to make sure the oceans will be cleaner by then and land that has been deforested, has been brought back tot heir original state. 

Also we want to make sure pesticides and regulations on them will change in the future, so bee's have a future to keep pollinating crops and forests. 

In 5-10 years, we would also like to see that organic food companies are using our "GIVE certified" labels, forests funded by our organisation will be profitable and sustainable.

We want to have achieved a lot by then and keep the future open for potential changes and improvement. The main goals remains,  to make this planet healthier.  Our video would describe that best! 😀

Andrew:

Oh wow that would be awesome to see "GIVE certified" and such in the future

Sid:

It sounds good already, doesn't it? 😀

Andrew:

Yes haha

6. Is your token deflationary? Why or why not did you decide to make it like that?

Sid:

Yes. First of all, to protect the earth, we would like to have a "green" way to make it sustainable. However, a lot of projects consume a lot of electricity, which might cause significant environmental problems. For example, Bitcoin spreads a carbon footprint bigger than Australia's, and that the run-up in its price could triple the carbon dioxide it spews. Some people claim that Bitcoin is a creature of fossil fuels—principally coal, the dirtiest of them all. 

By making our token deflationary with RFI mechanism. Our token holders will NOT need to do LP staking mining and can get rewards automatically from transaction tax. In addition, by using the popular Binance smart chain, we significantly reduce the transaction fee to a minimum compared with using for example ETH chain.

Since our token will be used as a utility token as well, all the future products (such as the NFT market place and blockchain toolbox) developed in our platform will take the $GIVE as the only payment method. All the financial support we can get from the society will also be used to buy $GIVE tokens. By marking it deflationary, we will guarantee the investors their tokens will be more and more valuable while earning the transaction fee as rewards along the time they hold the tokens.

Andrew:

I see so having a deflationary token would drastically reduce the carbon emissions because holders would simply be rewarded by transaction fees

And yes of course, who doesn't love more value

Sid:

Indeed, we GIVE best of both worlds.

Andrew:

7. What features will be added to your project that makes it unique from others on BSC?

Sid:

Good question. We focus on sustainable charity, which makes a big difference from other projects. We have our business model to make the charity profitable and sustainable. 

We are connecting the crypto world and the real world. We will sell our merchandise and "GIVE certified" products. We will encourage people who are involved with and interested in environment protection to participate our community. These people's services and products will be promoted in our community.

Different from the traditional charities, the blockchain technology we use will make all the transactions clear and transparent. Even famous charity organisations have their dark side, a good example which Lee send me a few days ago;

We would like to push the charity to be more transparent. People who donated should know where and how their money is being spend.

Andrew:

Yeah that is awesome how you guys are connecting the crypto world with the real world!

But of course, transparency is paramount especially in today's culture where scandals like these occur

Sid:

Definitely.

Andrew:

8. You say that your token is sustainable and rug poof, why is that?

Sid:

The project team members are doxxed and dedicated to the protection of our planet. We simply want to make a difference on this planet. 

The smart contract has already been audited by Obelisk and they are going to release the report very soon. Meanwhile, Giveearth (GIVE) timelock has been applied (48 hours) to the contract.

Give Earth (GIVE) Token Tracker | BscScan

Giveearth (GIVE) Token Tracker on BscScan shows the price of the Token $0.00, total supply 1,000,000,000, number of holders 1 and updated information of the token. The token tracker page also shows the analytics and historical data.

Give contract: 

Timelock contract:

Timelock contract source code:

The business model we have is how the project will be sustainable. For example, by investing in bee improvement, we are not only donating money to the bee keepers but also get honey in return (some bee keepers would like to collaborate instead of just being "denoted"). Our long term goal is to have "GIVE certified" products to let people know they are from trustworthy workers, which is beneficial for both workers and consumers. Similar concepts will apply to reforestation. A journey of a thousand miles begins with a single step, and we have already started.

Andrew:

Yeah that definitely shows how dedicated you and your team are to this projects security

So many projects today choose to stay anonymous

When do you plan on announcing the results of your audit?

Sid:

We have already received the draft of the audit report. We will announce it as soon as Obelisk makes it official.

Andrew:

Very nice

9. Your presale ends today, when do you plan on launching the full capabilities of your project?

Sid:

Yes, the presale will end soon, in about 2 hours from now. We will provide liquidity soon, all BNBs from the public presale will be provided as liquidity. 

Our NFT marketplace will be our first product. Since environment protection based NFT will allow the artists and collectors to have a variety of NFTs. These NFTs not only belong to our community but also belong to every person on earth.

Andrew:

Okay so if you haven't already, get in on the presale!

Also while we speak of NFTs

10. I noticed your mention of NFTs to Hodlers, do you plan on minting NFTs for all?

Sid:

Yes. NFT is a hot topic. We believe NFTs as a memorable donation proof will be much more valuable. We will do airdrops of NTFs to our holders according to some criteria, for example the top token holders, to give incentives for these early adoptors.

Andrew:

Do you have an idea of what they might look like? Maybe some globes or tree NFTs?

Sid:

We would like to keep these things a surprise for our investors. But yes, soon be announced 👍

Andrew:

Okay great

and last but not least

11. Any exciting news you have to announce today?

Sid:

From the tech side: 1) We will design and implement NFT marketplace. People can trade NFTs in our marketplace; 2) we will design and implement blockchain tools to lower the bar for normal people to enter the crypto world.

As for marketing, we will reach organizations and people who are living to protect our planet, and have already contacted Swedish environmental activist Greta Thunberg. We have already contacted many communities to spread the good news about our project, and more AMAs awaiting in a row.

Andrew:

Awesome! Exciting news

Have you heard back from Greta Thunberg?

Sid:

Unfortunately, not yet, but we will not GIVE up on it 😀

Andrew:

Okay okay fair enough haha

Thank you for joining us and thank you for the work you are putting in for the Earth!

Looking forward to seeing your project's development as well 😁👍

Sid:

You're very welcome Andrew, thank you a lot too!

Definitely and keep an eye on these product certificates in the next few years 😉

Andrew:

Will do!

Take care all ❤️😊This is a paid Ask Me Anything (AMA), BSC.News does not endorse and is not responsible for or liable for any content, accuracy, quality, advertising, products, or other materials on this page. The project team has purchased this advertisement AMA for $2000 Readers should do their own research before taking any actions related to the company. BSC.News is not responsible, directly or indirectly, for any damage or loss caused or alleged to be caused by or in connection with the use of or reliance on any content, goods, or services mentioned in the AMA.
Source : bsc.news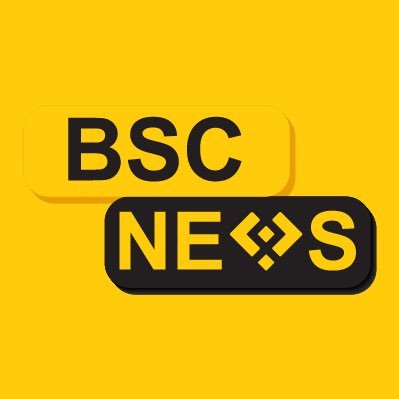 Founded in 2020, BSCNews is the leading media platform covering decentralized finance (DeFi) on the Binance Smart Chain (BSC). We cover a wide range of blockchain news revolving mainly around the DeFi sector of the crypto markets. BSCNews aims to inform, educate and share information with the global investment community through our website, social media, newsletters, podcasts, research, and live ask me anything (AMA). Our content reaches hundreds of thousands of global investors who are active in the BSC DeFi space.
BSC NEWS is a private news network. All posts posted by this user belong 100% to bsc.news All rights are reserved to BSC NEWS for more information about BSC NEWS contact BSC NEWS HERE.