"Gat Network is a web of connected NFT trading & gaming projects"

Stephanie (BSC.News)

Hello everyone and welcome to the AMA with GAT Network! Today we have 3 members of the GAT network team here with us to talk about their exciting new platform. Great to have you all here 🙂

@witwit7

@philcutz

@Pete4GAT

phil

thanks for having us 🙂

hi everyone!

wit

Hi everyone!

Peter

Glad to be here for this, thanks!

wit

Great to be on a BSC News AMA again!

Stephanie (BSC.News)

So how this will work is, the AMA will consist of two rounds. The first round will be us going through the questions that I had prepared for you beforehand. And then the second round will be a community round where I will open up the room to allow questions to come in. The second round is also where we will select the two winners of our giveaway

Sounds good with you?

wit

Sounds good to me 😊

phil

👍

Peter

Excellent thanks!

Stephanie (BSC.News)

Awesome! 😎

Great, so to kick things off
1. Please introduce yourself and the team behind GAT Network.
phil

i will do the start

this is Phil and it almost feels like I am responsible for doing the intros by now 😄

We are a team of 5 core members accompanied by our awesome moderators and community channel operators (big thanks to all of you <3)

I overlook the corporate design of the brand and work on the UIX. While the latter has been postponed for a while, I am busy creating all the marketing and pitch decks slides for GAT Network right now

With me tiday is Vitaly, who takes care of our frontend development, the website, marketing and finances

Alongside with Pete for strategy and communication. He is the direct link to our community and helps growing the project by being our strategic consultant

Peter

👋

phil

Then we have Anne. She keeps our operations running. Tackling all the finance, accounting, contracting, legal affairs, project management, social media… yeah, the list goes on 😅. Besides operational tasks, Anne is responsible for our public relations

And of cause Roman, locked up in the basement since the binance incubation program started. Lifting all the heavy backend and smart contract stuff to make sure, we are reaching all the milestones of our ambitious roadmap towards the binance demo day and the relaunch of our Minted Vodka v2 marketplace

We are an international team based in Germany. The founders have been working together as a software company for more than a decade on dozen of high profile web development projects

wit

Wow, very detailed 😊

Stephanie (BSC.News)

Awesome! Thank you for that amazing introduction, sounds like you have an amazing team behind you
2. What is GAT Network and what's the vision and mission of your team?
wit

I will take this one

So what is GAT Network…

GAT Network is a web of connected NFT trading & gaming projects centred around our highly flexible NFT Marketplace "Minted Vodka" and our deflationary, multi-use-case "Game Ace Token" (GAT). (I kind of copy-pasted this one 😉 )

We launched our first on-chain gaming project back in May 2021 and since then have 3 gaming projects and a next-gen marketplace. This is what we work on mainly right now, during the Binance Labs Incubation Program

Our vision is a high usefulness and flexibility of NFTs in the future of the world, especially in the context of trading & gaming !

Our mission is to create the complete multichain toolbox for NFTs. We envision a one-stop-shop for NFTs, where you can create, manage, trade, collaborate – across chains.

Minted Vodka will be relaunched in the coming weeks with exciting new features! Around MintedVodka, GAT Network invents, builds and connects on-chain gaming experiences. 

We are sharing our experience and know-how in the field of innovative on-chain gaming and offering collaboration/services to other projects. We develop easy-to-use multichain tools for indie game developers and other NFT creators: to create, manage, trade and distribute their creations in gamified ways.

We do all that 😊

Stephanie (BSC.News)

Okay wow thank you for all that information! I was about to ask what GAT stands for. Let's unpack a bit as there was a lot I wanted to touch on. So first let's talk about your token
3. Can you tell us about $GAT, $GATe and XP and how are they used in the platform?
Peter

Sure – that should be straightforward!  🙂

phil

thats a big one 😄

Peter

GAT is the original token of GAT Network – it was used as a staking token for Alchemy Toys, feeless deals on Minted Vodka, playing Alchemy Arena, and other staking solutions including staking as "cocktails" on Minted Vodka to receive Game Ace NFTs.  It is limited to 1,000,000 tokens supply and it's deflationary with a share of Alchemy Arena fees being burned, and future burning solutions being considered in the future on Minted Vodka.

However, the GAT Network team were exceptionally generous with the GAT token, and found themselves painted into a corner where additional supply became critical for the project to grow – hence a plan now to migrate from GAT to the new GATe token.

GATe will replace GAT token, and GAT tokens will be able to be exchanged 1:1 for the new GATe token, and all uses of GAT will apply to GATe in the future, and GATe is designed to be used across multiple chains from the start.  The new token has a 2,000,000 supply, which will also be deflationary.  The additional 1,000,000 tokens will only be used for specific purposes, and these have already been communicated to the community.  The additional supply will be used for investors/strategic partnerships, top tier exchange listings, marketing purposes, reward systems, challenges and giveaways for the community, and incentives for new core team members.

These new tokens will be very slowly introduced into circulation to prevent any price shock, with long term locking/vesting agreements where necessary.  The founders' allocation of 100,000 tokens will remain, so will be reduced from 10% of supply down to 5% of supply with a 5 year lock/vesting applied.

The community response to the new token supply has been positive, with significant price increases since the initial announcement.

Phew – so that's the main token(s) covered…now on to XP!

wit

That's a lot of info on our tokens 😅👍🏼 !

XP is a simple token without a fixed supply, it's not really designed as a trading token – it exists mostly for game purposes.  XP is both inflationary and deflationary – it is created and rewarded to players taking part in challenges in Alchemy Arena, and it is also given as staking rewards for hands whilst they are active in the Arena.  XP can be used (and burned!) in the game context to boost the strength of a given hand, and it is also used to claim random TOY rewards from the "oven" – a special bucket of TOY NFTs that can be "purchased" using XP tokens.

XP is traded using a small LP on PancakeSwap but this is only to enable players who need a little more XP to gain some from others who may have a little too much!

wit

🔥👍🏼

Stephanie (BSC.News)

Okay nice! Thanks for that clarification 🙂
4. What is Minted Vodka and what are the benefits for using this platform?
Peter

This is a big one and I'll take this too!

Minted Vodka is core to the GAT Network – it was quickly noted after the launch of Alchemy Arena that players needed a platform to trade NFTs with each other or with other new players who wanted an easier start.  Designed as a powerful and flexible NFT exchange enabling the trading of "anything for anything" including tokens for NFTs, NFTs for tokens, NFTs for NFTs, all in single or multiples within a single deal!  The scope later increased with the staking solution of "Cocktails" – these staking solutions are also available to any partners who are looking for a cheap and easy staking solution that's ready-built!

There is a world of possibilities for the platform however, and these are starting to be built and released as an upcoming v2 of Minted Vodka which will be available to the public very soon!

Minted Vodka v2 will be fully multi-chain from the start, beginning with BSC, ETH, and Polygon networks, with more ready to be added as demand requires.

Other features on v2 Minted Vodka will include:

– A complete multi-chain wallet to view your NFT collection

– Multi-chain deals

– Auctions

– Custom shop wizards to sell your own NFT collections

– IMOs (Initial Minting Offers) with collections created and minted on demand as each is sold

– Game minting (see Game Ace NFTs as examples!)

– NFTs that may be exchanged for physical products or services

– Asset bridging across chains

– GATe staking for a share of fees

– Token wrapping for multi-chain usage

– etc!

It's going to be huge, and if you want a new way to trade and interact with NFTs then you need to be on board!

wit

Nice! 😊 We are working around the clock on MV2

phil

super excited!

Peter

I'm so hyped for v2…

Stephanie (BSC.News)

How exciting! 🙂 that is very cool!
5. Can you tell us about your unique play model? What do you need to get started on each game?
phil

for sure 🙂

The requirements are quite different for each game, so lets start in chhronological order:

Our first game "Alchemy Toys''was designed to have a very low barrier of entry to get ppl in touch with our ecosystem. Only BNB is required to mint our TOYS NFTs and play the game – which should be in everyone's wallet anyways, since its the currency of the chain its deployed on 😉

"Alchemy Arena" is kind of an add-on game, where you can battle with your TOYS NFTs minted from Alchemy Toys, which adds a completely different kind of gameplay to them!

For this, you of cause need at least 5 TOYS to create a hand in order to participate in the different arenas. While all of our arenas are highly customisable in general, the entrance fee is paid in GAT only right now

Besides battling other players, your staked HAND receives a reward over time depending on the arena you choose

Winning a fight will earn you the entrance fee your opponent paid and XP tokens are being distributed like Pete stated earlier

And then we have the world's first NFTs, that are playable as standalone retro video games called "Game Ace"

It works pretty straight forward by buying the cartridge of the game you want to play (there are a lot of variants even within the same game tho)

Simply visit here -> select the game-> connect the wallet your cartidge is in and enjoy playing the game!

wit

There are no sustainable best practices in on-chain gaming – a totally new field. We experiment a lot in our ecosystem , but make sure you can continue to use your TOY NFTs everywhere ! 😊

phil

true 👍

Stephanie (BSC.News)

Sounds good! The barrier to entry is very low or reasonable although it varies for each game

phil

yep, if you are playing Alchemy Arena, you are already in our ecosystem and therefore have some gats for sure 🙂
6. Can you briefly describe to us all of the various rewards you offer on your platform?
phil

i will take that one as well

First of all, we pretty much have some kind of custom challenge up all the time

These can range from simple luck dependent tasks like "Who will be the first to worship a lvl 5 TOY" to more complex ones like a "last man standing competition" where we celebrate the closing of an arena by adjusting its rules for users to fight our who will have the last staked hand left in that arena – and therefore win the price!

(We sometimes drop a challenge for one of our Game Ace games as well!)

Besides the play to earn character of our games (see previous answer), there are quite a few possibilities to get rewarded without the need of actually play the games

As a GAT holder, you are able to stake them in the Shaman's Vault to possibly profit off of Alchemy Toys' treasury chest. (20% to stakers each epoch!)

Minted Vodka offers additional staking opportunities via Cocktail farming, where you can stake NFTs or tokens to farm other NFTs or token. We used this method in the past to distribute our newly released Game Ace Cartrdige as reward for staking GAT token

Going forward, it will be possible to stake GAT for a share of Minted Vodla's trading fees as well!

Stephanie (BSC.News)

That is awesome! For sure need to go check that out asap!

wit

Many ways to profit. Our aim is to give back to the community / ecosystem, as much as is possible

Stephanie (BSC.News)

Yes and I appreciate your idea of giving back

Moving on…
7. What are Special Toys and their utilities?
Peter

Okay – back to me for that one!  🙂

"Special TOYs" originated from the original Alchemy Toys game – in the game there are TOYs with levels 1 to 7, but then there are a few "special" TOYs that can be considered to be level 8 – these are not actively used in the Alchemy Toys game (although some can be obtained as rewards).  Once the game was running, the team started to create more of these special TOYs that have been released to the community in a number of different ways including via challenges & giveaways, special sales, staking rewards, and the TOY "oven" (purchased with XP tokens). The special TOYs are very popular among collectors.

With the introduction of Alchemy Arena many of these TOYs received special functions and abilities in the context of that game, such as the "Artificial Heart" preventing any TOYs from being lost during a challenge, and the "Alchemy Arena" TOY doubling staking rewards received from the Arena.  Not all Special TOYs have special abilities in the arena, but the abilities of those that do can be found here:

Another use of Special TOYs that many people forget about is for Game Ace playable NFTs where certain TOYs will give special "cheat" functions where the holder of the NFT will gain extra game functions if the same wallet also holds the right Special TOYs (some of the regular TOYs can also give these bonuses!).  Some of the available "cheats" are announced on the site, but each game also has at least one secret "cheat" that is not announced – see if you can discover them!

wit

Great summary!

Peter

People often forget about the Game Ace uses…  😉

wit

… although it makes challenges much easier!

😉

phil

true, some cheats cant hurt 😉

Peter

It does!

phil

hehe

shooting some rockets in a flappy birds clone is fun tho!

Peter

I've been loving the latest Game Ace…and I think I have all the right TOYs!  Pew pew!

Stephanie (BSC.News)

Wonderful!

wit

🕹🚀

Stephanie (BSC.News)

So there is a lot of neat features but most importantly
8. Is all of your smart chain on your company audited? How do you go about auditing a game?
wit

heh now the serious part 😉

I'll answer that one

Stephanie (BSC.News)

Yes and one of the most important aspects 🙂

wit

Indeed smart Contract audits is an important topic, that gets increasingly complex and important in today's state of crypto-industry.

Our objective is to always have all the smart contracts fully audited. In fact, the contracts of our games and marketplace are audited, you can find the corresponding links on here.

When we launched a product on the BSC mainnet that has not finished an audit yet, there was always a warning on the UI to the users that the audit is not complete. 

We do our best to be transparent, so that users can DYOR and take responsible decisions.

Usually,when we have finished our alpha testing of a web3 solution and are confident that no additional changes shall be necessary, we contact our audit partners to get an estimate.]

Nowadays, however, they are very overbooked. It is not unusual to get a slot more than 3-5 months into the future – an eternity in our fast-paced industry.

In cases where we want to release fast, but don't have a final audit yet, we will always communicate this to the users.

In any case we pay the greatest attention to security and transparency.

Stephanie (BSC.News)

Great! Last but not least
9. Any exciting news you would like to announce here today?
wit

Hmm, let me think 😊

Well, actually there are quite a few big news in the pipeline for the next few weeks – I just cannot say anything about most of it yet 🙂 Let's see, what I can say…

1. We have just had a small X-Mas collaboration with SafePal – personally our preferred crypto-wallet. You may want to check out their GiftBox for some X-Mas presents 😉

2. We will announce several big partnerships in the next weeks, very excited about those

3. a preview of MintedVodka 2.0 will become available very soon. We are finalizing UI for deals

4. In the next few days a GameAce challenge for Missile Commander will start with substantial winnings. Hope you have an NFT cartridge  ready!

Oh, something else! We have just joined the Binance Incubation Grant at Hackerlink a few days ago. 

We would appreciate your vote for our project there:

There are a few important things coming in the next weeks. I invite you all to stay tuned on our socials to be the first to know 🙂

Peter

The coming weeks are really exciting…

Well everything is exciting, but particularly the coming weeks!  🙂

Stephanie (BSC.News)

It's definitely some exciting stuff! Would you be able to provide us with social media links so that our community could follow?

wit

Sure, let me copy paste

Thanks for joining us today! 🤗

We invite you to participate in this Giveaway to win GAT worth $100! 🤑

Stay tuned for upcoming announcements 🦾

Token Contract Address

Stephanie (BSC.News)

Great! Make sure that you guys go and check out GAT Network! Their platform offers you exposure to the best projects on BSC all while rewarding you for using their innovative ecosystem !

‍This is a paid Ask Me Anything (AMA), BSC.News does not endorse and is not responsible for or liable for any content, accuracy, quality, advertising, products, or other materials on this page. The project team has purchased this advertisement AMA for $2000 Readers should do their own research before taking any actions related to the company. BSC.News is not responsible, directly or indirectly, for any damage or loss caused or alleged to be caused by or in connection with the use of or reliance on any content, goods, or services mentioned in the AMA.
Source : bsc.news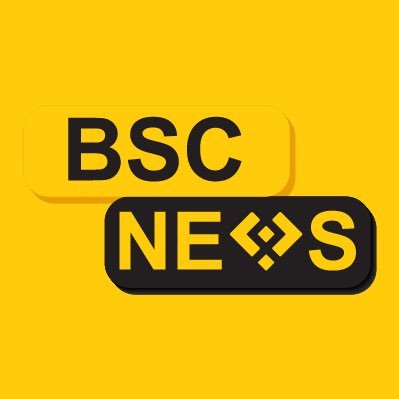 Founded in 2020, BSCNews is the leading media platform covering decentralized finance (DeFi) on the Binance Smart Chain (BSC). We cover a wide range of blockchain news revolving mainly around the DeFi sector of the crypto markets. BSCNews aims to inform, educate and share information with the global investment community through our website, social media, newsletters, podcasts, research, and live ask me anything (AMA). Our content reaches hundreds of thousands of global investors who are active in the BSC DeFi space.
BSC NEWS is a private news network. All posts posted by this user belong 100% to bsc.news All rights are reserved to BSC NEWS for more information about BSC NEWS contact BSC NEWS HERE.