DoubleMoon was created for a "fairly released" DeFi project based on the Binance Smart Chain #BSC. During each trade, three functions occur: reflection, LP acquisition, and burn.
Introduction
DBM is the native service token that is used for: transaction fees and data storage.

– Used for the DoubleMoon lucky network as well as its affiliate brands.

– Used to decide how network services are shared by governance votes.

Simply hold to win more tokens. When you sell, DoubleMoonSwap does not keep your funds: you have complete control of your own cryptocurrency.

DoubleMoon Differentiated Moon Lucky Stake Pool

– Saving pool / Moon Lucky Stake Pool takes a chance to win a lucky pool with our loss.

– Completely random lucky

– Period lucky pool / synthesis government lucky pool read the result government lucky pool via Oracle
Fair launch
On the first day of the token fair, the developer team will add 490,000,000,000,000 of the DoubleMoon token (DBM), which is equivalent to 1 BNB, to supply the LP on PancakeSwap V2. This ensures group equality, with no exceptions for the producer!

Burn 40% Supply to Blackhole.

Their supply burn out 40% DBM to Blackhole . You can check this link below:

bscscan.com/token/0x0314e5a39806C30D67B869EE1bCDABee7e08dE74?a=0x0000000000000000000000000000000000000001

Dev Address:

0x5355BD69f4FfE896d431772cAc099978f63aa3B8 0x877Dc0dedb8Cb0Dfe4F99cD1AC959766fe37B569 0x8493351eD233Bab75bdc0d9ac295DeDfc36Ca17d 0x9F6c287C1A4faF24c2c3892966fda7af407861d0
Roadmap
Phase 1 ([email protected])

– Entry to Defi Economy

– Team formation

– Explore and Concept Design

– Final Design , Business Model, Tokenomic

– UX, UI and website developemnt

– Deploy DoubleMoon Smart Contact

– Deploy Website doublemoon.finace

– Go live

– Seed LP Burned

– BURNED 40% of total supply

– Submitted free audit to Techrate

– Acquire more holder and Growing up Community

– Moon Lucky Stake Pool

Phase 2 ([email protected])

– Continue Moon Lucky Stake Pool eco-system

– Smart Contract Security Audit

– Acquire more holder and increase more trade volume

– Listing on Coingecko, Coinmarketcap

Phase 3 ([email protected])

– Complete Moon Lucky Stake Pool eco-system

– List on mainstream exchange for ex. binance

– Betting Game launching and Partnership
Source : bscdaily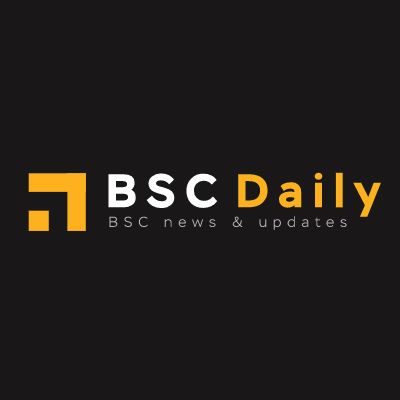 THE OFFICIAL AUTHOR OF THIS POST IS BSCDAILY.COM

BSCDaily.com brings you the latest Binance Smart Chain news, guides & featured projects.