New generation of yield farming of Binance Smart Chain with revolutionary features

All Questions answered by Adam.

Lola (AMA HOST): AMA started!

Hello everyone

Hope you're ready for another AMA this week.

Can I have the team member of Evodefi say hi? @evoAdam

Adam: Hey, Hi guys! Hi everybody, thank you for having me here!

Lola (AMA HOST): How're you Adam

We are glad to have you here

Adam: Great as always, how about you Lola 😉

Lola (AMA HOST): I'm doing Good too.

Shall we go into what we have for you today? 😊

Q1. Can you give us a general introduction of you and Evo defi? Could you tell us your role in the project?

Adam: Sure, let's dive in!

Lola (AMA HOST): Great.

Adam: My name is Adam and I am a head of marketing team. You can see me at all AMAs and soon even hear me in the Voice Chat on Telegram. 

EvoDefi is our first smart contract based project that aims to take leading positions in yield farming category.

We are the first to introduce elastic emission of rewards per block that was created with native token GEN prize stability in mind and with a trully reach on deliverables roadmap milestines of which since day 1 we have been always meeting.

Lola (AMA HOST): Good to hear that. 

And how has been your experience in the Crypto world?

Adam: Me as well as almost every single member of our team have been in it for so long already that it is hard even imagine ourselves, our present and our future without it! And you know what it means – there were ups and downs..

And speaking more specifically about yield farming – me personally – I've been burned couple of times even when I was cautios to the 'paranoid' level =) That's why I'm so all-in for EvoDefi – we are aiming high and want to prove that yield farming can be stable.

Lola (AMA HOST):

Hmm yeah. I understand.

Q2. How many team members do you have working with you? And can you also tell us their roles?

Adam: We started as 5 which is already pretty big, now we are more than 11! 

4 developers, 2 marketers, 2 designers, 2 artists, 1 moderator admin and others. And we are growing!

We need all this power to deliver what we have in our minds. Or better – what is written to the roadmap can never be unwritten – it has to be implemented. And all this team power is always applied towards next milestone, next milestone, next milestone 💪

Q3. In your website, Deposit fee will be used to buyback Gen. Can you explain more on this?

Adam: Sure, yet how can I make it simple.. Hmm.. Okay, let's start with basics. Buyback is one of the instruments in tokenomics not only in yield farming that is used to support token's price. It's one of the most important instuments. That's why we are doing regular buybacks and notify community about that.  IMHO without buybacks sustainability of any project may be at risk.

Q4. Can you tell us about how Evodefi works?

Adam: Let me try to get the long story short here as I can really get carried away. Although even short version can take some time as even 20 days of our consistent commintent to EvoDefi since its launch day and it already can take hours to explain all features that we offer to our users.

First things first – EvoDefi a unique yield farm with numbers of deflationary mechanisms and elastic emission of reward/block is one of them.

It takes aways selling pressure on the roken in those scenarious that we aren't able to control. For example, we had our price stable recently when all market was red and that is quite impressive, don't you think?

For farming in EvoDefi you will be rewarded with 🧬GEN token. Here are all the ways to get it:

– Participate in farms (provide LP)

– Participate in pools (stake GEN and others)

– Sell your NFT on NFT market

– Open GEN Loot Boxes

– Participate in Monsters Battle

To improve your APR you can open Loot boxes and get a chance to get your Character NFT that with rarety has higher APR boost.

Or you can buy it straight from NFT Market where your peers sell NFTs they decided they will benefit more rather then Burning them to get temporary 50% boost to APR! I know, crazy right? That's why it is temporary, but I'm keeping that owen always burning, hehe 🔥

Higher level NFT character open you door to our private chat where we share upcoming events a bit earlier than we announce them. As well as discuss our and member's thought on project

To get higher level NFT you can fuse four of the same level to forge one of 1 level higher.

Or you can participate in daily Evolution process and get a chance to evolve your NFT character!

And that's still not it.. As April comes to an end we've released EVO Monsters NFTs and are about to release Battle Game where users can fight for the right to share GEN token prize pool!

More details you can find on our Medium, I encourage you to check it out 😉

Lola (AMA HOST): Thanks for the information Adam.

Q5. The security of the Community matters. Has Evodefi smart contract been audited? If yes, who audited it?

Adam: Security equals trust and in yield farming it's number one question. We've been audited by TechRate, here you can see audit report

Audits from other well known and respected companies is on our roadmap.

Lola (AMA HOST): Great

Q6. How many Partners do you have? And what do you expect from them?

Adam: Currently we've partnered only with ApeSwap and it showed great results. We plan to extend number of our partners as we expect from them to increase our userbase.

Lola (AMA HOST): All right. And when is that likely to happen?

Adam: Discussion is in progress, setting it up takes some time and as I usually answer in our channel to similar questions – our team lays events on the timeline accordingly to achieve best results =)

Q8. Can you share with our community the plans you and your project have for this year and the coming years?

Adam: I will transfer my microphone 🎤 to our roadmap as it will speak better than me about that =)

Thank you, Roadmap. Couple of words from me though – with the team we've built, pace of development we maintain and high goals we've set I am buckling up and getting ready to one hell of a ride, gentelmens! 💪

Q9. What are the major challenges of Evodefi and how do you intend to solve them?

Adam: The main challange that I see and I believe everyone will share this one with me is not the technical one. It's the stigma, the label, the expectation that most of fresh yield farms gets at the very start. Rug pull, scam, quick money for those who've gotten in at the presale or somewhere that early, grab and run, etc.

It's really hard to shine among all those examples of real life example of such projects. And how do you think one overcome that? Only by full commitment, by proving every day every word we say, promise give, and being on the side  of our community.

And I believe as a yield farm that hold it's native token farm above presale level after more than 20 days of existance, constantly deploying new features according to the roadmap – we've proven enough and have loyal community, which is the most precious any project can have.

Q10. Share with us all the links about Evodefi, so that readers can find out more and also follow the development of the project

Adam:

And you can simply DM me if you'll have questions left after those 😉

Q11. Lastly our favourite question, do you have any alpha or juicy news for us in BSC News today?

Adam: Well, just a few hours ago we've been testing Monsters NFT Battle Game and it was AWESOME! To the level when I lost my mind and forgot to keep the balance between attacks and keeping low profile to not to become target for others. They've squashed me 😅 and took all the pool prize shares that I've got from attacking others. 

I'm counting hours for the Battle to be released! It's gonna be legendary! Even for those who don't want to farm!

Lola (AMA HOST): Thanks for this wonderful session. Twas so detailed

Adam: I am always doing it live as it should be. Thank you for your attention, BSC News community!

Lola (AMA HOST): You're welcome.
Source : bsc.news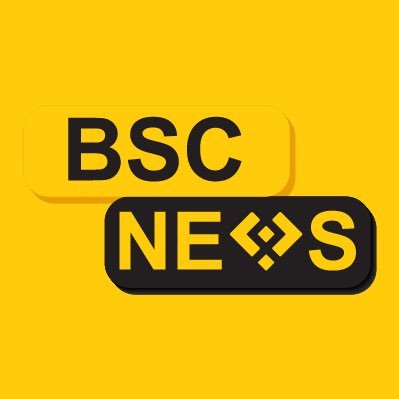 Founded in 2020, BSCNews is the leading media platform covering decentralized finance (DeFi) on the Binance Smart Chain (BSC). We cover a wide range of blockchain news revolving mainly around the DeFi sector of the crypto markets. BSCNews aims to inform, educate and share information with the global investment community through our website, social media, newsletters, podcasts, research, and live ask me anything (AMA). Our content reaches hundreds of thousands of global investors who are active in the BSC DeFi space.
BSC NEWS is a private news network. All posts posted by this user belong 100% to bsc.news All rights are reserved to BSC NEWS for more information about BSC NEWS contact BSC NEWS HERE.