" Welcome to the Elven World, where the game meets #defi and #NFT"

Stephanie (BSC.News)

Hello everyone and welcome to the AMA with ELVEN WORLD! Today we have @Markus_CES joining us to talk about their exciting new project. Great to have you here 🙂

MARKUS ALEXANDER GIEBEL

Hello everyone! How are you all doing today? Thank you for having me here.

Stephanie (BSC.News)

Glad to have you here Markus! So how this will work is, the AMA will consist of two rounds. The first round will be us going through the questions that I had prepared for you beforehand. And then the second round will be a community round where I will open up the room to allow questions to come in. The second round is also where we will select the two winners of our giveaway. Sounds good with you?

MARKUS ALEXANDER GIEBEL

Excellent, it sounds good!

Stephanie (BSC.News)

Great, so to kick things off, for those who may be unfamiliar…
1. Please introduce yourself and the team behind ELVEN WORLD.
MARKUS ALEXANDER GIEBEL

Sure. I am Markus Alexander Giebel, Chairman of Board for Elven World – the most exciting GameFi in 2022!  I am also one of the Managing Partners of CES Investments. CES Investments is a global financial services and fund management company.

Previously, I was the CEO of Deyaar Development PJSC (a publicly traded real estate company) and  the youngest Vice President of Corning, a Fortune 500 company listed in the United States stock exchange.

MARKUS ALEXANDER GIEBEL, [1/29/2022 11:09 PM]

In addition, I own more than 20 patents and serve as a member of various boards, including Binladen International Holding Company,Kleindienst, Soliton Holding,CiTC and others. 

All in all, I am confident to say that I have a very successful corporate background and have been active in the blockchain crypto space for more than 10 years.

We have an experienced team. Many of our employees have been working in the cryptocurrency field for more than 3 years and have participated in a variety of crypto projects, so they know every nuance of creating an attractive product.

Stephanie (BSC.News)

You have an incredible career profile! Thank you for that amazing introduction, sounds like you have an amazing team behind you as well
2. What is ELVEN WORLD and what's the vision and mission of your team?
MARKUS ALEXANDER GIEBEL

Elven World is a brand new P2E 3D strategic turn-based GameFi. It is inspired by the idea of  "Elves are also crazy". Elves are able to fight to their hearts' content,while players are able to continuously upgrade and trade their elves and equipment in the game, thus truly realizing the ability to earn while playing in the Elven World.

Elven World's vision is to create a community that strikes a balance between gaming and making money. Our games are not only aimed at players who pursue NFT and pay more attention to profit but also at players who pursue traditional gaming fun experiences. Players can participate in the game, collect game equipment (game equipment, enchanting stones, a wide variety of different NFTs), and earn income through the Play-To-Earn system. We believe that the DAO union will determine the direction of the game development. By participating in games and by sharing opportunities to make money, players can truly own their own digital assets.

The rise of industrial automation and robotics will cause half of the world's population to lose their jobs. We regard it as a new career opportunity, and this is more like our goal. I believe that the virtual economy will become as important as the real economy, and P2E is a new career.

This is where games like Elven World fit in.

Stephanie (BSC.News)

Very ambitious! Let's unpack a bit as there was a lot I wanted to touch on. So first let's talk about your token
3. Can you tell us about $EWS and $EWP and how are they used in the platform?
MARKUS ALEXANDER GIEBEL

Sure.

EWS is the native token of the Elven World ecosystem that can be used for:

Payments: After the Elven World launches, the marketplace will be available as well. Users can purchase equipment or Enchanting Stones from other users in the market using Elven World Shards.

Governance:  Elven World Shards holder will be allowed to participate in platform governance voting by staking tokens.

Staking: Players can earn weekly rewards by staking Elven World Shards.

Liquidity mining: Players can provide Elven World Shards liquidity to the revenue aggregator to obtain Elven World Shards.

Marketplace dividends: The platform will use 50% of the Marketplace transaction fee income to repurchase the Elven World Shards on the market.

The total supply of EWS is 2,000,000,000 and there will be no additional supply in the future. 

While EWP Elven World Potion tokens are functional tokens issued by Elven World and there will be no upper limit on the total supply of Elven World Potion. It can only be obtained by clearing dungeons, completing daily missions, and stake mining. 

A certain amount of Elven World Potion needs to be consumed for each equipment forging, enchanting & strengthening.

EWP can be used for:

1. Equipment forging

2. Equipment enhancement

3. Equipment enchantment

4. Enchanting stone Fusion

Stephanie (BSC.News)

Okay neat! So to touch more on the ecosystem using the your tokens
4. What do you need to get started on ELVEN WORLD?
MARKUS ALEXANDER GIEBEL

There are three modes to starts with: FREE TO PLAY, PLAY TO EARN, FREE TO EARN

Free-to-play is the concept that Elven World has proposed since its initial establishment. We believe that it is unreasonable that players have to invest a certain amount of money to play games, and that's what prevents many traditional players from playing NFT games. That is why we decided to establish a free mode that eliminates the gap between traditional game entry and NFT games entry. Players don't need any investments to play the game.

New players will get an initial elf to play, with a special set of dungeon game, where players will be able to fully experience the playability of the Elven World.

Before playing Elven World with the Play-to-earn method, players need to purchase at least one set of equipment (NFT) to start playing. This will also expedite a fast track for them to earn faster while playing in the Elven World.

Stephanie (BSC.News)

A recent hot topic has been that GameFi platforms are not easily accessible as it may cost users hundreds of dollars to get started. Free to earn is a great concept!
5. Can you briefly describe to us all of the various rewards you offer on your platform?
MARKUS ALEXANDER GIEBEL

First of all,players who purchase EWS can purchase other NFT in-game props. In the process of forging, enhancing, and enchanting, they can obtain EWS again by selling finished products, and gain income.

PVE: After clearing each level, you will receive a portion of the EWS reward. This reward is continuous and will be distributed every day until the end of the season.

PVP: When you defeat your opponent, you will receive a certain amount of EWS rewards.

World Boss: After killing the world BOSS, all participants will get the EWS  rewards, which will be distributed proportionally.

GVG: Form a guild with your friends to defeat other guilds for various kinds of benefit.

Stephanie (BSC.News)

Amazing. Gotta check it out asap!
6. Please tell us about the four main categories of ELVEN WORLD game system
MARKUS ALEXANDER GIEBEL

The Elven World game system contains four major categories:

First, the Elven World gaming system: All player's achievements are reflected in the Elven World gaming system, and mining is carried out through the elf staking.

The second is the trading system: daily source of income for players –  they get mining income through trading

The third is the auxiliary system: contains many large systems, it serves as an essential auxiliary system in the game

Fourth, is the social system: players can make friends or form alliances to have two-way interactions.

Stephanie (BSC.News)

Okay I see, so there is a lot of neat features I am seeing in ELVEN WORLD 😃
7. Can you tell us more about the ELVEN WORLD NFTs?
MARKUS ALEXANDER GIEBEL

Elven World's NFT allows complete entitlement of virtual assets in the game, each NFT asset acquired by the player is unique and, most importantly, they belong entirely to the player.

Elven World's NFT includes equipment, enchanting stone, Goddess Tears, etc.

Stephanie (BSC.News)

Do you have any images of your NFTs you can share with the community?

MARKUS ALEXANDER GIEBEL

Of course! Let me send some images of the equipment

Stephanie (BSC.News)

That will be great! Sometimes seeing is better than hearing
This is the warrior's Genesis Equipment – Cloudstrike
The assassin's
The mage's (which is my absolute favorite because it is wicked!)
The archer's (we are gaining a lot of popularity on this one, in our community)
How awesome are these? 😉 If I were you, I would like to have em all!

Stephanie (BSC.News)

Awesome!

Last but not least
8. Any exciting news you would like to announce here today?
MARKUS ALEXANDER GIEBEL

Definitely! Currently,our community is conducting an airdrop event of registration and referral –  invite your friends to register on Elven World's official website, and 30 sets of Genesis Equipment (NFT) +23700 EWS could be yours!  Join our community now at

Secondly, we have launched the first round of Warrior Genesis Equipment NFT pre-sale today at 12PM UTC and it is sold out in just ONE hour! I am confident to say this is a great success!

You are probably wondering about the benefits you will be getting when you have the Genesis Equipment, well, let me enlighten you:

🔥Powerful suit attributes, 50% extra computing power bonus

🔥High-level epic equipment (equipment's level system: great – excellent –  epic- legendary)

🔥Earn more NFT and EWS in the game with P2E

🔥Exclusive benefits for the first batch of supporters (one time supply)

Join the Elven World now and earn while you play!

Stephanie (BSC.News)

It's definitely some exciting stuff! Would you be able to provide us with social media links so that our community could follow?

MARKUS ALEXANDER GIEBEL
It would be my pleasure to do so. Now that you know what you're getting, hurry up and join the Elven World! Let's start our play-to-earn journey together!

Stephanie (BSC.News)

Great! Make sure that you guys go and check out ELVEN WORLD! Their platform offers you exposure to the best projects on BSC all while rewarding you for using their innovative ecosystem!
Source : bsc.news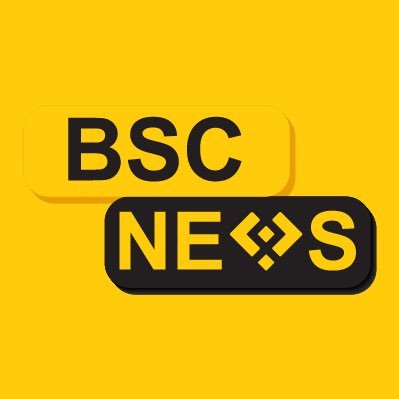 Founded in 2020, BSCNews is the leading media platform covering decentralized finance (DeFi) on the Binance Smart Chain (BSC). We cover a wide range of blockchain news revolving mainly around the DeFi sector of the crypto markets. BSCNews aims to inform, educate and share information with the global investment community through our website, social media, newsletters, podcasts, research, and live ask me anything (AMA). Our content reaches hundreds of thousands of global investors who are active in the BSC DeFi space.
BSC NEWS is a private news network. All posts posted by this user belong 100% to bsc.news All rights are reserved to BSC NEWS for more information about BSC NEWS contact BSC NEWS HERE.