The Animal Farm v2 offers more ways to earn dividends with $DOGS and $PIGS and reduces tax based on user loyalty.
More Returns for Users
Drip Network will release Animal Farm v2, which promises more dividends and lower taxes than the earlier version. How low those taxes are, however, depends on a user's loyalty.

BSC News had the chance to speak with Forex Shark, the Drip Protocol CEO, to better understand Animal Farm and what changes and improvements v2 will bring.
"Animal Farm is the first decentralized ownership farm, which means when you use the farm, you earn a farm reward token and a governance token," Forex Shark told BSC News. "If you stake at non-native farms and pools, you earn a farm reward token. You can then use that farm reward token to earn a governance Token ($PIGS), which gives you ownership of the farm."
According to Forex Shark, entering and exiting the farm carries a total fee of 4%-6% – either 2% or 3% for deposit, and 2% or 3% for withdrawal.

Governance token ($PIGS) holders will receive 90% of the fees, which in other protocols would typically go to developers. Users who stake $PIGS can vote on community and developer proposals.
Additionally, Forex Shark states that the Total Value Locked(TVL) of the farm is staked in the backend by lending it to PancakeSwap to earn 30%-40% APY. This capital is used for marketing and distribution to governance token holders, who can also vote on when this distribution occurs. Let's look at some of the attributes of Animal Farm v2:
DOGS Single Asset Staking
You can earn $DOGS by staking in non-native farms and pools on the Animal Farm platform. In addition, you can earn tax-reducing loyalty points and $BNB by staking $DOGS at The Dog Pound, a single-asset $DOGS staking pool. The single-asset $DOGS pool allows stakers to choose between standard and auto-compounding pools.

To encourage community loyalty and promote long-term sustainability, the protocol assigns an initial tax of 90% for selling or transacting $DOGS – but that variable tax can be reduced to as low as 6%.

A holder's tax for selling and transferring $DOGs is based on their Token Loyalty Score and Wallet Loyalty Score as follows:
Token Loyalty Score:
This is a score associated with the number of DOGS tokens staked. Each day, the Token Loyalty Score reduces the tax on a specified amount of tokens by 0.75%. If you stake 1,000 tokens, your tax on those 1,000 tokens will decrease over time.
Wallet Loyalty Score:
In addition to tax reductions on staked DOGS tokens, the protocol assigns a Wallet Loyalty Score impacting the tax on all DOGS tokens from a particular wallet. The Wallet Loyalty Score accumulates over time (decreasing the tax by 2% monthly), ensuring that long-term supporters are taxed less when they accumulate new DOGS tokens. Forex Shark said:
"Newcomers start with no loyalty score, and when they stake DOG tokens, they start to build up a Token Loyalty Score which reduces the tax on the token by 0.75% a day. Further, they build up a Wallet Loyalty Score which reduces the tax on all future DOGS tokens in the wallet by 2% a month. At the end of the year, they will reduce the tax on future DOGS tokens by 30%. This ensures that people loyal to the protocol over a long period are not starting at ground zero every time they get new tokens."
Auto-Compounding Mechanic
Auto-compounding pools offer stakers the benefit of using $BNB earned in the auto-compounding pool to purchase DOGS and pair DOGS/BNB, which is then deposited into their DOGS/BNB farm. The auto-compounding Dog Pound pool increases users' Token Loyalty Score to 1% per day (up from 0.75% per day).
"This way, as you are staking and reducing tax (reduces 25% faster) and collecting $BNB, you are accumulating DOGS-BNB on the farm. This allows you to earn PIGS, becoming a greater share owner of the platform," Forex Shark told BSC News.
$DOGS Tax:
Selling or transferring DOGS tokens carries a variable tax of 6%-90%. Of taxes collected, 3% are burned to remove the tokens from circulation. The remaining taxes are swapped for $BNB, and $BUSD and distributed as dividends in the single-asset $DOGS staking pool (Dog Pound) and $PIGS staking pool (Pig Pen) as follows:
Two-thirds of the tax will be swapped for $BNB and sent to Dog Pound.

One-third will be swapped for $BUSD and sent to Pig Pen.
The DOGS token tax only applies when you:
Transact with another wallet,

Sell DOGS,

Or transact with a non-native staking contract.
When you first buy, mint, or sell DOGS tokens, those tokens carry a 90% tax. In other words, if you sell immediately, you will lose 90% of the tokens' value.
"What this does is that it creates an incentive structure where those who are dumping the DOG as soon as they get them are losing the vast majority of the value, and 100% of the value goes to those who are staking them, who are not dumping it," the CEO told BSC News. "It is going in the form of $BNB and $BUSD rewards. This means people staking and holding the tokens can take profits over time without needing to sell the token."
If you stake and hold your DOGS tokens, your tax will decrease by 0.75%-1% per day, plus an additional 2% per month due to your Wallet Loyalty Score. If you use auto-compounding, in less than three months, your tax will be reduced to 6%.
"The whole time, you earn $BNB from the people selling it with a higher tax. It's a form of vesting. From our projections and our research, it centrally solves the issue of having an inflationary farm reward token that bleeds out," Forex Shark told BSC News.
Decentralized Dynamic Emissions
A Masterchef Smart Contract determines the number of tokens minted with each block and uses these tokens to reward stakers. Their rate remains the same for the life of the project. Unlike a Masterchef contract, Animal Farm has a decentralized dynamic supply control algorithm, as Forex Shark explains:
"We have a decentralized dynamic supply control algorithm, which looks at the current demand for the underlying assets and is able to adjust the emission rate based on the demand."
High demand leads to many people buying and staking the underlying token. As a result of the algorithm, the reward and the emission rate increase to encourage people to stake the token.

The underlying assets become deflationary when demand falls as fewer people purchase the farm reward tokens and the governance tokens because a burn mechanism is in place on both. A token's burn mechanism is greater than its emission rate when the dynamics supply control algorithm dips to its lowest emission rate.

Additionally, Drip Network will release two games on top of Animal Farm after the v2 launch: Dogs of Fortune Hacker Simulation Game and the DOGS Roulette.
In addition to the Dog Pound, Pig Pen governance pool dividends will also increase by $BUSD. Pig Pen generates new cash flows from:
Farm and Pool deposit and withdrawal fees

Taxes on DOGS (as detailed above)

Piggy Bank deposit and withdrawal fees (The Piggy Bank is a non-inflationary variable time staking annuity on Animal Farm.)

Dogs Of Fortune hacker simulation game

DOGS Roulette
According to Forex Shark, the Drip Platform will feature an enhanced UI modeled after the UI of a high-end investment bank. Additionally, to ensure the Drip protocol reaches a larger audience, the protocol has also joined with two marketing agencies. ‍

Although no date has been set for the launch of Animal Farm v2, the CEO is hopeful it will happen this month. BSC News will follow the Drip Network's developments to bring you the latest updates.

Learn more about Animal Farm v2 here.
What Is Drip Network:
Drip Network is a deflationary daily Return On Investment (ROI) platform built on BNB Chain. The innovative platform, developed by CEO Forex Shark, a renowned name in the DeFi space, works with a unique mechanism that gives users up to 365% ROI.

Additionally, the protocol, in association with Animal Farm, its native Yield Farm, rewards users for adding liquidity. Users add liquidity in Drip and lock them in Animal Farm to get incentivized.

Where to find Drip Network:

Website | Twitter | Whitepaper | Telegram
Source : bsc.news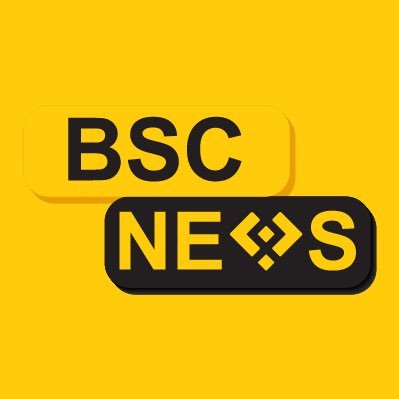 Founded in 2020, BSCNews is the leading media platform covering decentralized finance (DeFi) on the Binance Smart Chain (BSC). We cover a wide range of blockchain news revolving mainly around the DeFi sector of the crypto markets. BSCNews aims to inform, educate and share information with the global investment community through our website, social media, newsletters, podcasts, research, and live ask me anything (AMA). Our content reaches hundreds of thousands of global investors who are active in the BSC DeFi space.
BSC NEWS is a private news network. All posts posted by this user belong 100% to bsc.news All rights are reserved to BSC NEWS for more information about BSC NEWS contact BSC NEWS HERE.