"Dragon Verse is an upcoming Play-to-earn game with PvP/PvE Genre"
Stephanie (BSC.News)
Hello everyone and welcome to the AMA with Dragon Verse! Today we have Ellie the CMO from Dragon Verse joining us to talk about their exciting platform. Great to have you here Ellie

Ellie

Hi guys, great to see all!

[ 👍 Sticker ]

Stephanie (BSC.News)

So how this will work is, the AMA will consist of two rounds. The first round will be us going through the questions that I had prepared for you beforehand. And then the second round will be a community round where I will open up the room to allow questions to come in. The second round is also where we will select the two winners of our giveaway

Sounds good with you?

Ellie

yes, let's do this

Stephanie (BSC.News)

Great! So to kick things off, for those who may be unfamiliar…
1. Please introduce yourself and the team behind Dragon Verse.
Ellie

okay

hi guys

I'm Ellie, the CMO of Dragon Verse Project

I'm one of the Dev team for this project

my team has plenty of experience in crypto field

all combining efforts to ensure the project succeeds. Including:

– Brian is the Founder and CEO of the project. He boasts vast crypto knowledge and experience with blockchain. 

– Linda is the COO who also has some knowledge in crypto project management and operations. 

– Gemma is the lead artist with vast knowledge in the creative field. 

– Vincent, the CGM, has deep knowledge of game software design.
you guys can know more about us here:

Stephanie (BSC.News)

Well awesome! Thanks for sharing the links. Sounds like you guys have a great team so let's talk about the project itself
2. What is Dragon Verse and what's the vision and mission of your team?
Ellie

yes
The world of blockchain gaming has developed very fast since the start of 2021. Tens of projects have launched, each providing its own story and opportunity for investors and Dragon Verse is also following the same route.

Dragon Verse is a creative and innovative game project with the combination of NFT technology and new- generation IDLE RPG developed on the Binance Smart Chain platform

Our System includes: Dragon Hatching,Staking to earn token $DRV, Marketplace to trade Dragon Pets between investors, gamers and community members. In particular, players can join in Boss-fight Battlefield to receive Bonus $DRV.

This is our Trailer:

check it out, the visuals and graphics are cool, game is ready and on testing mode

Official Game is expected to release this January

The vision of our DRV team is to create and develop a user-friendly and easy-to-play manner with the aim of helping players and newbies enter a Blockchain-based game which is known as a totally novel field.

Dragon Verse strongly believes that in the near future, the Blockchain-based play-to-earn market will boom and become more popular in this digital era. With Dragon Verse, we hope that the increasingly strong Blockchain-applied financial market will be spread widely in the world.

✨ PLAY FOR FUN, EARN FOR REAL ✨

Stephanie (BSC.News)

Awesome! make sure to check out the trailer everyone. Better show than tell

When in January do you think the game will be launched?

Ellie

yepp

around 2 weeks more

[ 👍 Sticker ]

we just finished the first Test Beta

Stephanie (BSC.News)

Cool! and thanks for the information! But let's unpack a bit as there was a lot I wanted to touch on.
3. What do you need to get started on Dragon Verse? How much are they?
Ellie

yes, the requirement to join Dragon Verse Game is also very simple

1. buy DRV

2. go to marketplace to buy NFT Box or buy directly 1 dragon

3. Break the NFT Box to get a dragon -> random from lvl 1 to lvl 5

4. bring the dragon into the game -> if you win, you will receive Rewards as Token

if you don't join NFT Box release, buy a dragon directly from NFT Marketplace

so the price of each NFT Boxes release will be gradually increased

the 1st NFT Mystery Box Launch we sell each box at 250$ ~ DRV

but this second Mystery Box we will sell it around 300-350$ ~DRV

After the Test Beta game, we had collected feedbacks and measured the community's demand on each level of dragon (there are 5), thus we adjusted the price of each one in the Official NFT Marketplace at:

🔵KNUCKER: 300$

🟤ASKOOK: 600$

🔴DRACO: 900$ 

🟡RYUU 1200$ 

⚫️DRACUL : 1500$

so you can go to NFT Marketplace and buy a dragon here

Depends on the dragon level you play

the shorter the payback period

It will be beneficial for buyers as they will have the chance to own high level dragons

because when you get a dragon from these NFT boxes

you only pay for ~300$

so just imagine you pay 300$ and you unbox a 1500$ or 2500$ dragon

Stephanie (BSC.News)

Great deal! so to touch more on the ecosystem using the $DRV token
4. Can you tell us about SDRV and its utility?
Ellie

yes

The DRV Supply is low, the Global team wants to build a large ecosystem, so they want to keep the DRV price and push it up, not for inflation.

Thus, the tokenomics are strategically allocated
the last Airdrop nearly 100000 participants joined but we will only select 1200 valid contestants

the tokenomics is well-allocated and that's why we attracted so many investors coming in pre-sale

3.5% for pre-sale ✅ 

0.4% for airdrop ✅

Ellie, [1/4/2022 9:25 PM]

more than 55% will go into game & staking system development

the rest is focused on marketing & partnerships

To avoid the inflation, currently, the dev team will have 3 main directions to deflate:

– NFT boxes: 1 person buys NFT boxes at a time

-> The DRV money used to pay for that will:

+ 50% burn immediately -> reduce inflation

+ 10% on Dev development pool

+ 10% on marketing

+ 30% on 2 Game Rewards & Staking
Direction 2: Dragon Fusion 

When you combine dragons, players need to prepare 2 low level dragons and a certain amount of $DRV serves as a hatching fee. After successfully combining 2 dragons, players can own a higher level one, thus increasing the chance to win battles.

So if the combination fails, players will lose 1 low level dragon. That dragon will be burned immediately to avoid inflation. 

⛱ Dragon Fusion Extra: besides Dragon Fusion, players will also have chances to combine their dragons with 100% success. But the trade-off will be Fusion Fee using DRV token. The higher level of dragons you combine, the higher fee you need to pay. After the transaction is completed, the DRV tokens purchased will be burnt 100% immediately.

When burning the supply continuously, it will ensure to reduce inflation
this is Dragon Fusion feature

Direction 3: Staking – staking will help gather the DRV in the market and make it easier to control the token volume in the market.

This feature will mainly keep the stability of $DRV price

and another direction we are testing is to set limits for players per day.
this is staking feature

Besides, when joining our DRV game, players must use DRV Token (equivalent to a fixed $ price) to buy equipment (items/potions). Same to Dragon Fusion Extra, after the transaction is completed, the DRV tokens purchased will be burnt 100% immediately.

so we will always try our best to keep the deflation for DRV

Stephanie (BSC.News)

Sounds great! moving on…
5. Can you tell us about the gameplay and variety of game modes?
Ellie

yeah

this is not only a game play but also a great investment for all

To tell you guys more on why we should buy this token as a long-term investment

I will tell you the Game Mechanism

– In the game, each character will have 5 levels to evolve.

– Map game has a total of 10 maps, currently 3 maps (testing the game to perfect the maps. Each map will have 10 rounds – round 10 is a boss fight.

Each dragon will have their own element

There will be 5 attribute systems from weak to strong:

Water -> Earth -> Fire -> Light -> Darkness
This is a review of a game using characters to fight

Another review for Test Beta from our players

if you are in our Test Beta game

and join the app
you can go to Mystery Box to buy the amount you like

go to My Home
Unbox your Boxes and get your dragons here

– There are 2 game modes: PVE and PVP

PvE is the mode where Dragon fights with Monsters, 

and PvP is the mode where Dragon fights with Dragon of other players
this is PvE mode

fighting with Boss at level 10

this is also the fighting mode we are testing in the first Test beta game

the next Test Beta will be testing on PvP mode

– The game is simple, easy to play and easy to earn: 2 buttons attack and potion (attack and heal, add-on)
Simple game, easy to play, easy to make money

this is the first map: Spring map
check out the review clip and join us to play this game

for the Claim Token, you can claim min 50$

Stephanie (BSC.News)

oh wow that's pretty amazing. So many features and modes for the users to explore!

Ellie

yep, we believe it's gonna be very attractive

Stephanie (BSC.News)

Definitely!
6. What are some ways users can go about training their characters?
Ellie

yes, so players need to level up their characters to clear each map

because the difficulty will be higher and higher through each level

to do that, you will have 2 ways: 

– Buy a higher dragon on NFT Marketplace 

– Dragon Fusion

Dragon Fusion mechanism is quite similar to Rici but simpler, I take 2 dragons of the same level together

then it turns out a higher level dragon

Here is the ratio
There will be 2 types of Dragon Fusion

1️⃣ DRAGON FUSION: where you will only need 2 dragons at the same level to fusion for a higher level one. With this method, there will be 0 Fee for each fusion activity, BUT you will experience a percentage of losing your dragons, or Failure percentage.

👉 This method already launched.

2️⃣ DRAGON FUSION EXTRA: where you will need more than 2 dragons at the same level to fusion for a higher level dragon. With this method, the higher level of dragons you want to fusion, the higher fees and number of dragons will be needed. However, when using Dragon Fusion Extra, there will be ZERO percent of failure. You will always succeed. After the transaction is completed, the DRV tokens purchased will be burnt 100% immediately.

👉 This method is on testing mode.

Stephanie (BSC.News)

Very cool. For sure need to go check that out asap and dragon fusion extra when it is launched!

Ellie

yep

Stephanie (BSC.News)

especially when there is zero percent of failure for dragon fusion extra!

Ellie

yeah players will like that, but there is a trade-off haha
7. What makes Dragon Verse unique compared to the other GameFi platforms out there?
Ellie

yepp

From these features, our completed ecosystem is a great advantage for us
Some spotlights can be mentioned are:

NFT Staking

The network allows gamers to stake Dragon NFTs and earn rewards in DRV. NFT staking will encourage gamers to collect the best dragons for rewards. 

NFT Marketplace

Since there are many different Dragons, players can sell their Dragons on the marketplace. Moreover, you can get other better dragons in this marketplace. 

Play To Earn

Of course, the most primary reason for the launch of Dragon Verse is to provide earning options. The NFTs and DRV tokens can all be a source of income for the players.

PVE and PVP Arenas

The PVE uses a story mode, which involves the gamers dragon fighting against the Dragon Dark Lord. PVP is where you play fighting another player. The one who destroys the opponent wins. 

Metaverse Real Estates

After buying the land, the land owner has the right to lend that land, or organize a tournament for other players to participate in and earn money from it. This practical feature will benefit the land owners, thus attract more investors to join in it.

Deflation

The network will ensure that the DRV token remains deflationary in the long term. There will be 0% tax for buying and a 6% tax for selling where 3% reallocated to LP and 3% reallocated to holders.

In Metaverse Real Estates, Real estate will be integrated with the maps and traded in $DRV, there will be a section to buy and sell Metaverse Real Estate in NFT Marketplace.

The starting price will definitely be high, because when it hits the market, the land is equipped with features that give the owner the right to sublease the land (e.g. let the dragons sleep and rest), build a farming system On that land let dragons lay eggs or use the ground to organize tournaments, collecting the participation fees of other players

Stephanie (BSC.News)

Okay I see, so there is a lot of neat features I am seeing coming out of Dragon Verse but most importantly
8. Is all of your SC on your company audited?
Ellie

yes we did

we audited with Pinksale & done KYC

[ 👍 Sticker ]

Stephanie (BSC.News)

Great! last but not least
9. Any exciting news you would like to announce here today?
Ellie

yes, we have an exciting roadmap for this January: 

🎮 Testnet v2.0

🎮 Testnet PvP

🎁CMC Airdrop Campaign 

📊 Gate.io Listing 

📦 500 NFT Mystery Boxes Release 

📌 NFT marketplace Official Launch

🎮 Release Official P2E Game

join our route guys!

Stephanie (BSC.News)

It's definitely some exciting stuff! Would you be able to provide us with social media links so that our community could follow?

Ellie

yes sure

FOR MORE DETAILS:

TG:

Contract: 0xcd9442d70eb0e6ecf26919e62278fc4fd24c3ed2

Contact: @BrianJWhite @elliecrypto68

Stephanie (BSC.News)

Great! Make sure that you guys go and check out Dragon Verse! Their platform offers you exposure to the best projects on BSC all while rewarding you for using their innovative ecosystem!
Source : bsc.news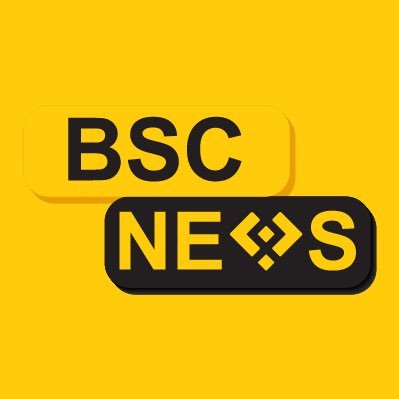 Founded in 2020, BSCNews is the leading media platform covering decentralized finance (DeFi) on the Binance Smart Chain (BSC). We cover a wide range of blockchain news revolving mainly around the DeFi sector of the crypto markets. BSCNews aims to inform, educate and share information with the global investment community through our website, social media, newsletters, podcasts, research, and live ask me anything (AMA). Our content reaches hundreds of thousands of global investors who are active in the BSC DeFi space.
BSC NEWS is a private news network. All posts posted by this user belong 100% to bsc.news All rights are reserved to BSC NEWS for more information about BSC NEWS contact BSC NEWS HERE.