BSCDaily.com hosts Don-Key.finance: the first social platform that brings together yield farmers with liquidity providers. Their vision is to provide yield farmers and investors with a gamified social trading experience and with a seamless planning tool and positions, while offering farmers abundant liquidity with which to execute their strategies

BSCdaily – Admin: Hello and welcome to BSC Daily, @The_donkey_man! How is your day?


The_donkey_man: Very good, we are excited to IDO on Friday

The_donkey_man: Happy to hear! Ready to start our AMA? @The_donkey_man

The_donkey_man: YES!
Q1: To start this AMA, let's give the audience a brief description of what Don-Key.finance is?
The_donkey_man: Donkey is the first social trading platform meets yield farming. So basically its marketplace that retails investors can 'copy farm' professional yield farmers

Find your favorite farmers, follow their strategies, and boost your yield.

For farmers… it's the other way around… build your strategy , get liquidity and boost your yield

We are going for the eToro of yield farming

BSCdaily – Admin: The concept of eToro for Yield Farming is interesting indeed
Q2: Could you tell us a little bit about yourself and your team? What are your past experiences?
The_donkey_man: In fact, some of the founders of eToro have invested in us 😉
CEO Gil Sphirman worked for KPMG Tel Aviv and founded the electric bike-sharing company Zoombike. more about our tema you can find here: don-key.finance/team

BSCdaily – Admin: Nice, those are big names. Will check out the link

Q3: How did you come up with the idea of Don-Key.finance?
The_donkey_man: We were looking to get into the farming game, and saw that it consumes 100% of our time, so then we looked for 'track record' Farmers to give them liquidity and pay them % from the yield. we saw the concept works and decide to scale up

Q4: Don-key Finance is a Social trading platform combines with Yield Farming. What are the competitive advantages of Don-Key.finance compared to its competitors?
The_donkey_man: Today no one has approached yield farming from the social aspect, we are putting the emphasis on the peer – to – peer. As an investor you are following another hummin being, and not just depositing into a vault. this gives and opens a whole new word of options in the farming eco-system

Unlocking levels, rewards system, points and badgers leaving reviews and building a long term reputation a yield farmer investor or farmer

Q5: Please provide a detailed overview of the token $DON, what are its use cases and tokenomics.
The_donkey_man: Tokenomics can be found here:

docs.google.com/spreadsheets/d/1mQs-EqWCNgLi56ldjDdTzCO7el4sPD2dC9ScqiJGYW0/edit#gid=2054782272

After TGE will open a lottery to participate in the first 500 users Beta DAAP this will give real functionality to follow Tier-1 farmers and earn passive income. lottery is only by staking DON tokens. after that DON tokens will unlock VIP farmers, reduce commission and governance properties.

Q6: Could you tell us more about your upcoming IDO?


The_donkey_man: IDO is on SuperStarter this Friday May 14.

the whit list is closed but we will be opening liquidity pools on Uniswap and Pancakeswape shortly after. Hope tos see you all geting your Don-key's on!

BSCdaily – Admin: Any last words you would like to say to our community? @The_donkey_man

The_donkey_man: Keep being great , anyone can approach me DM , I'm here for our community

BSCdaily – Admin: It was a pleasure having you @The_donkey_man
Source : bscdaily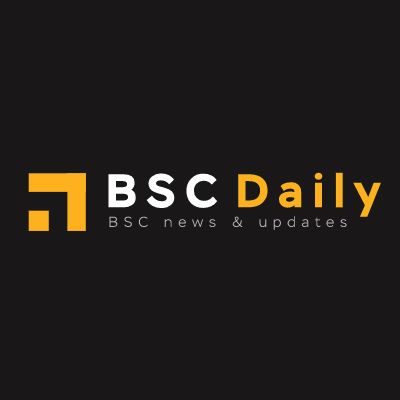 THE OFFICIAL AUTHOR OF THIS POST IS BSCDAILY.COM

BSCDaily.com brings you the latest Binance Smart Chain news, guides & featured projects.