"Born out of the ashes of rekt degens arose Degem Exchange."

Andrew (BSC.News)

Hello everyone and welcome to the AMA with Degem!

Today we have 4 members of the Degem team here with us to talk about their exciting new platform. Great to have you all here 🙂

Jewel Master

glad to be here

ℝⓄⒷ𝓔R𝐭 [𝐃ⒺGEM]

Hello, I am Robert, one of the devs here at degem

Jewel Master

I am the CEO, I have one of our developers here, our data analyst, and our project manager.

Naphtha Abd

Hi. Glad to be here. Working on data analytics but have also been working on marketing

Andrew (BSC.News)

Amazing great to have you all

So how this will work is, the AMA will consist of two rounds. The first round will be us going through the questions that I had prepared for you before hand. And then the second round will be a community round where I will open up the room to allow questions to come in. The second round is also where we will select the two winners of our giveaway

Jewel Master

sounds good

Andrew (BSC.News)

Okay so to kick things off

1. Please introduce yourself and the team behind Degem.

Jewel Master 

I am the CEO and our team consists of four devs, Blockchain security Dev, App Dev, x2 Solidity Devs (all doxxed with me and I with them)

We also have two project managers, Marketing manager, Community Manager, Data Analyst, Launchpad Manager, Refinery Manager… Point is we have a well seasoned team who have good track records and clean background checks haha.

Andrew (BSC.News)

Great so let's talk about the project itself

2. What is Degem and who is it serving?

Jewel Master 

Degem at is core is project centred around the idea of adding immense value in the crypto market. Our approach is that nothing is safe in BSC and that we can't promise safety for any investor so we would like to empower investors with utilities found in multiple areas of BSC all brought under one roof to give investors the edge, the knowledge and a simplistic Crypto experience. One thing that makes us unique is that we give 50% of the exchange profits to the holders of our native tokens. We have all sorts of investors in our project from people who have invested in big projects, led big projects, dev'ed big projects – all the way to the other side of the spectrum with people who are just starting in crypto.

Our target audience is investors, regardless of their background because wether you are a whale, a degen, a beginner or a seasoned trader we all want utilities to give us better insight, make the experience easier and most of all – profit.

Andrew (BSC.News)

Right so you aim to provide everyone a good trading experience regardless of their expertise in crypto

Very nice

Jewel Master

Yes

3. Can you tell us more about your native token? How is it used on your platform?

Jewel Master

Our native token has been Audited (line by line manually) by two separate firms. Solid Group and Stay Safu. I had to KYC for these audits, Our exchange has also been audited by Solid Group.

I should restate that we are an exhange with a token not a token that decided to create an exchange to pump our token. Meaning, we started with Utility in mind (launchpad, Vaulting, Chart and Swap page) and that through the profits generated by our exchange we will then reward our token holders with this. This is very Unique.

The tokenomics are 7% tax on buys and sells. 2% to LP (grow the lp pool continually) 3% to development (more utilities) and 2% marketing (get the word out)

You can stake our token in what we call the gemcave which is a vault system for the new projects we bring onto our launchpad. Or you can stake Degem for Degem as well in the Gemcave and increase the holdings you have for more profit from the exchange

Andrew (BSC.News)

Okay so one of the key mechanics to your token is that it supplies its own liquidity

That's actually really innovative

Jewel Master 

its actually really amazing because we give out 50% of our profits but of the remaining 50% not given to holders – 10% is kept for something we call the refinery which is a fund that funds the launch of our top tier projects – projects we think that have a great shot at creating more volume for our exchange. If they have a great idea, but they dont have a dev, or a marketing guy, or mods, or a community manager, or they need an app developed – the exchange then funds the project that we think will bring us more volume. We have spent 5 months creating this project. A lot of thought has been put into it

Andrew (BSC.News)

Right so before we actually get into the Refinery

4. What unique features does Degem offer?

ℝⓄⒷ𝓔R𝐭 [𝐃ⒺGEM]
Our exchange will have a chart, recent buys and sells, a swap as well as our contract reader.  Once you type in a token and hit search, directly under the search bar will pop up most of the info that an investor would want to know about a project.  

Buy and Sell fees

Is Liquidity locked

Is ownership renounced

Is it a honeypot

Top 5 holders and their % of ownership

Gas buy fees

Gas sell fees

Dev wallet and % of token holdings

Basically, this information is there to empower and educate the investor if they should invest in the project.  Most investors would have to go to 4-5 different websites to find that valuable information.  We have programmed our system to make our exchange a one stop for all types of traders, and at the touch of their fingertips.
Jewel Master

Can I post a couple more photos?

Andrew (BSC.News)

Yeah sure!

Jewel Master

I know people like to see things

haha

and I like to tease
This is our gemcave

one more
our website explaining how the gem cave works
Sample of our Dap for claiming rewards

Andrew (BSC.News)

Okay awesome, so let's touch back on all of this in a second

Jewel Master

sure

5. What is the Refinery and how do you decide which projects to incubate?

Jewel Master

So gems have to be refined – otherwise they are just ugly looking rocks haha. In the BSC space sometimes its hard to tell if its a genuine GEM or a fake one, or if its just a diamond in the rough

so as investors ourselves we have set up a 3 tier system of classifications for the gems found on our launchpad.

Tier 1 are projects that can list with us just like DX sale or Pinksale. Here we have no major requirements and we do not guarantee safety. This is for steady volume, our community knows the are rough cut. Tier one however has the option of becoming tier 2 if they jump through some hoops. Like are they doxxed or not, has their contract been audited or not, do they have a proper marketing strategy. If not, we upsell products and services to them which will help make their project more bullish and the potential to be a moonshot

tier 3 is something entirely different though

we take the Approach that because we cannot guarantee safety (even safe projects can loose you money if the team sucks) then we will throw everything at our disposal towards these projects. We will pay for things they need for liftoft. You need an App? we got you covered? Have a great idea but dont have a trustowrthy dev? Use one of ours. You need a marketing guy or banners made? we got you. You want free advertisement because you've worked your ass off making sure this would be a good project? we will reward that.

We incentivize the projects who put good work in

because as we say – its all great to have an audited contract but if the team sucks it wont matter. We eseentially go above and beyond simply hosting a presale. We help them with liftoft and then do our best to moon them so it brings more exchange volume

Andrew (BSC.News)

Oh that's awesome

So your system is tiered and in a sense an indicator of how much you would believe in a certain project

Jewel Master

and for our token holders they will know which are top tier before public does if they are already launched and we will negotiate a couple whitelist spots for competitions. I should lastly note (and then ill be quite haha) we only charge 6% as a launchpad fee when most launchpads charge 10% or more. We also will not ask you for a percentage of your total supply as payment. We want you to moon and have a vested interest because we are driven for exchange volume.

Andrew (BSC.News)

Yeah I think that this is a really neat feature that many launchpads should have

But moving on so that we can talk about your Gem Caves

6. Can you tell us more about how the Gem Cave works?

Jewel Master

Gemcaves are essentially where tokens we do launch can offer a percentage of their supply for staking. Although we do not ask for supply percentage as payment we will recommend a percentage of your supply for staking rewards. You can stake Degem for X token (whatever we are launching) or you can stake X token for X token which helps create a price floor for you as a project. The beautiful thing is on the bullish projects I can see people going ape over this because you can earn new tokens before the presale happens. If you stake Degem for X token you could then take X token and stake for more x token. One of my whale friends staked $1000 worth of BNB for a token before it launched and those staking rewards one month later turned into 70k USD worth of tokens. Obviously this doesnt happen every time but its a really fun feature that many of our investors have used before and really like the idea of having.

BUT

Degem does not have a minting token. We have a fixed supply. I should state that.

Andrew (BSC.News)

Oh I see so this is where "Degem" comes from haha

Where you can degen your gems into more gems in the cave haha

Jewel Master

yes, we are turning Degens into Degems haha. Meaning smarter Gem finders.

EXACTLY

Andrew (BSC.News)

Hahaha neat

I noticed something when I was looking into your project and was curious to this feature

7. What are the Degem Moonbags?

Jewel Master

Moonbags is what we had originally called what your getting. Right now we just call it the gemcave. But in escence you buy our token and get moonbags in return. You literally dont have to pay for or invest in those tokens. So if they 100x think of how much risk you didnt just take!? haha. If it doesnt moon all you did was paid a small transaction fee to go in (0% to go out) and you can catch the next degen play in the gemcave haha

people will crave as much Degem as possible though because you will need a bag of Degem for Gemcaves but while they are in there you will not be able to claim rewards from exchange volume. This drives up the price of our token as well because you will do the math and realize you need a bag for profit rewards and a bag for gemcave. Maybe even two bags for gemcaves when we have 10+ going at the same time haha

Andrew (BSC.News)

Ah I see, thanks for that clarification

I know you mentioned this before but I think its important to touch back on

8. Is your platform audited? How can you ensure users that your platform is safe to use?

Jewel Master

Yes, I would love to touch base on that more.

Andrew (BSC.News)

Please do

Jewel Master

Integrity is very important to me. I think that most of us have Rug PTSD if we started on BSC trading shit coins or not understanding how to trade. So we paid for three audits. 2 from Solid Group and 1 from Stay Safu. @DrLoyalty can you tell them the difference between a line by line audit and just a cheap audit?

ℝⓄⒷ𝓔R𝐭 [𝐃ⒺGEM]

Yes, our Contract and Exchange has been through 2 line by line manual audits.  One with StaySAFU.org and one with the Solid Group.  Our Launch Platform has been through test net 86 times and has several security bots embedded into the coding to prevent bot snipes.  We take security very serious here at degem, one of our Devs has worked in the highest level of government sectors in cyber security.  That is one of the reasons we dox anyone that has any sort of power in our project, including but not limited to background checks.

a line by line audit is done with actual human beings that spend many hours looking into every aspect of the contract.  A cheap audit is a bot that scans through a contract looking to make sure most of the right verbiage is listed in it, however it cannot recognize most of the bad things

Jewel Master

Cheap audits also just mainly cover the question of does your website work? do your social links work? are your top holders risky? and if you havent started trading there is no value from that IMO. But thats just my opinion

Andrew (BSC.News)

Oh wow I actually had no idea the difference between various audits

But thanks for informing us of that

So last but not least

9. Any exciting news you would like to announce here today?

Jewel Master

Yes, Presale is on November 2nd at 9PM UTC. Our soft cap is $150,000 BUSD and our Hard Cap is $250,000 BUSD. Presale will be in BUSD and we will be pairing our LP to BUSD which is really good for the project. Basically means our LP value isnt dictated by BTC. People like BNB LP's because when the price goes up so does the value of LP pool. But it also means if BSC crashes so does the value of your BNB LP as BNB follows Bitcoin.

I can tell you that we have been on a massive AMA tour, our marketing team has massive plans in place but with a purpose. Nothing annoys me more than Marketing money being spent in places that never effects the chart. Our marketing team have been involved in projects that went to 70M mcap before so they know what they are doing and nothing will be wastefully spent.

the interest alone for our presale tells us that our presale will happen fast, If it gets botted we will take the bot money and throw it into LP as we have anti-bot protection on our IDO platform. After launch we have a lot of investors lined up. We plan to make some massive noise in this space. Keep your eyes open and dont sleep on this project. We arent full of shit, we've taken our time deving this, and we have very talented people on the project.

Andrew (BSC.News)

Awesome thank you so much!

Jewel Master

Thank you!

Andrew (BSC.News)

Would you be able to provide us with links to your social media so that our community here can go give you a follow?

Jewel Master

Andrew (BSC.News)

Awesome thank you for that. For everyone watching make sure to go and check out Degem everyone they have a ton of exciting and innovative features that you don't want to miss!This is a paid Ask Me Anything (AMA), BSC.News does not endorse and is not responsible for or liable for any content, accuracy, quality, advertising, products, or other materials on this page. The project team has purchased this advertisement AMA for $2000 Readers should do their own research before taking any actions related to the company. BSC.News is not responsible, directly or indirectly, for any damage or loss caused or alleged to be caused by or in connection with the use of or reliance on any content, goods, or services mentioned in the AMA.
Source : bsc.news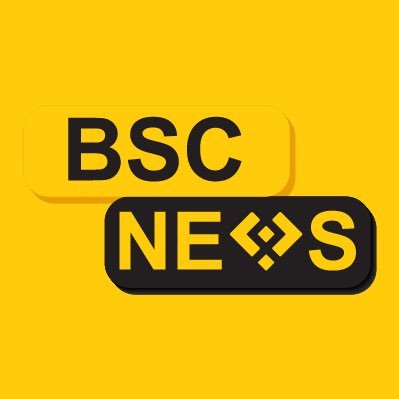 Founded in 2020, BSCNews is the leading media platform covering decentralized finance (DeFi) on the Binance Smart Chain (BSC). We cover a wide range of blockchain news revolving mainly around the DeFi sector of the crypto markets. BSCNews aims to inform, educate and share information with the global investment community through our website, social media, newsletters, podcasts, research, and live ask me anything (AMA). Our content reaches hundreds of thousands of global investors who are active in the BSC DeFi space.
BSC NEWS is a private news network. All posts posted by this user belong 100% to bsc.news All rights are reserved to BSC NEWS for more information about BSC NEWS contact BSC NEWS HERE.