"DeepSpace is a Play-to-Earn space multiverse exploration strategy game"

Stephanie (BSC.News)

Hello everyone and welcome to the AMA with DEEPSPACE! Today we have 2 members of the DEEPSPACE team here with us to talk about their exciting new platform. Great to have you all here 🙂

@JohnnyWear

@Zeds_dead_baby

Zeds Dead

Hi there. Great to be here, and thanks for hosting us.

John Wear

Hi! Thanks for having us!

Stephanie (BSC.News)

So how this will work is, the AMA will consist of two rounds. The first round will be us going through the questions that I had prepared for you beforehand. And then the second round will be a community round where I will open up the room to allow questions to come in. The second round is also where we will select the two winners of our giveaway. Sounds good with you?

Zeds Dead

Sounds good.

Stephanie (BSC.News)

Great, so to kick things off, for those who may be unfamiliar…
1. Please introduce yourself and the team behind DEEPSPACE.
John Wear

Hi, I'm John, part of the DEEPSPACE DPS Core team, I've been in the tech / IT space for over 20 years and in crypto for a few now.

Zeds Dead

And I go by Zeds Dead – I'm a project manager professionally which I believe helps to carry over to my role on the DEEPSPACE team as project lead. My familiarity with the crypto space is second to none, and similar to John and the majority of our team, I have been a gamer most of my life.

Our team is made up of 7 core team members who are involved in business decisions, game design, graphic content, development and finance. We also have a number of developers, artists and marketers working for us on the project.

Stephanie (BSC.News)

Well awesome! Sounds like you guys have a great team so let's talk about the project itself
2. What is DEEPSPACE and what's your overall goal of this project?
John Wear

DEEPSPACE (DPS) is a multi-stage play-to-earn game, set within a planetary system in outer-space. Not only is our goal to make the game profitable, but enjoyable and engaging too – offering several ways to play.

Having a game that is actually fun is a crucial aspect in keeping balance for the in-game economy because you cannot rely on new player inflow  exceeding active player's in-game demand forever. This is why we are making it a priority to keep our game rewarding, engaging, and entertaining over time for already active players

We're looking to put the "game" in Gamefi. Many games out there are masked casinos or fancy staking processes. We are focusing on building a fun to play, immersive and addicting game to be enjoyed by both gamers and crypto enthusiasts alike.

Stephanie (BSC.News)

Okay neat! So to dive even deeper into that
3. What do you need to get started on DEEPSPACE? How can users participate?
Zeds Dead

Getting started on DEEPSPACE is simple – all you need is our DPS token. Once you have DPS, you can use our custom built NFT marketplace to either purchase a ship from another player or mint your own.

With just 1 ship you will be able to progress into the game enough to earn and upgrade your existing ship, or purchase more to build out an entire specialized fleet. It is possible to play with up to 4 ships at a time.

Our marketplace is currently being tested on testnet and is open for anyone to jump on and mint a ship. Our game is in an early alpha preview and also open for anyone to play. Check out the app and game

Stephanie (BSC.News)

How much DPS is required to purchase a ship?

Zeds Dead

So once we go to mainnet, it will be the equivalent of $20 of DPS to mint a ship. As DPS varies, the price to mint a ship will vary because based on our model, we want the price of ships to scale with the rest of the economy. For example, if on launch to mainnet, $20 in DPS is 20 DPS ($1 per DPS), and then the next day DPS goes to $2 each, it would then be $40 to mint (20 DPS to mint).

Stephanie (BSC.News)

Cool! Let's talk about your token first
4. Can you tell us about $DPS and its tokenomics?
John Wear

For sure!  $DPS launched in early August, and we did an initial burn of 10% (10m) tokens of the 100m tokens.

DPS Tokenomics allow 3 taxes or fees to be configured. Currently 4% is used for frictionless yield, or reflection, back to holders. Due to the initial burn and the frictionless yield, the burn wallet receives a small part of that 4% yield tax, making us an every so slightly deflationary token, the burn wallet us now up to 10.6m since the initial in August.

The 4% yield tax means that 4% of every buy, sell, or transfer is taken and re-distributed back to all of the existing token holders, the more you hold, the more of that 4% you will earn much like a liquidity pool.

Stephanie (BSC.News)

Thanks for the clarification!
5. Can you tell us about the gameplay, variety of game modes and NFTs?
Zeds Dead

We are very excited about our gameplay! We are building a multi-stage game, that is almost like 3 games in 1. The NFTs are our custom upgradable smart NFT ships. There are currently 4 ship classes: a fighter, a tank, a support ship, and a mining ship. Each ship has their own benefits in the form of 8 different stats: attack, special attack, shields, special defense, speed, luck, mining, and health.

The stats are randomly generated at the time of mint using a random number selection provided by ChainLink VRF product for transparent randomness. We are also incorporating land NFTs to allow users to earn passive income, as well as equipment based NFTs (SFTs) for ship enhancements.

The gameplay starts in our Hangar. This is a screen where you will select up to 4 ships to play with for your game session, update profile settings and more. Once you select the ships from your inventory, you launch into space which loads up the first of 3 game stages, our Exploration Stage.

The exploration stage is a 3D universe allowing the player to fly around openly to explore and discover. While flying in this open universe, you can fly around looking for rewards, travel to planets, or attack enemy ships. We intend to release quests for players to do and progress through as well.

The next stage of the game is mining, after you fly to a planet you can enter the planets orbit and go mining for resources. We have many plans for mining resources but are not able to discuss a lot of detail at this time, until we are closer to releasing the game. We have seen some of our ideas appear in other games a few weeks after discussion in our bi-weekly AMAs, while this may be coincidence, we are keeping these details under wraps for now.

The 3rd game stage is combat – I am really excited about combat. This is a turn-based strategy game play that can be initiated a number of ways, both intentionally and not! The best way to explain the combat system is like a game of chess on a random map using your 4 ships. Not only RNG and your ships power will be needed – Wit and and strategy will be necessary to win rewards also.

After our initial launch, we will be expanding combat to include multi-player 1 on 1 PVP combat, that will allow players to wager DPS against each other. Over time, we plan to introduce more multi-player aspects including co-op.

Beyond this, we even already have some expansion ideas to keep the game fun for a very long time.

Stephanie (BSC.News)

Awesome! Do you have any images of your gameplay or NFTs to share?

John Wear

Yes we do!
This is our marketplace, a huge advantage of building our own marketplace is the ability to customize and tailor the look, feel, and functionality to our game
After you obtain 1 or more ships you can download the game to login and play
Development work for the mining and combat stages are underway, as well as the expansion of the exploration stage which is pictured here, flying up to one of our custom planets which will later have land plot NFTs offered.  This one is Vorvoid
Once you travel to a planet, you can enter it's orbit and take further actions from there, here we have entered the orbit of Melas
And I'll close out the images with a picture provided by our 3D modeler and NFT designer, this is the Support Ship while it was being designed

All of our NFT ships and planets are custom models drawn and designed by our own team

Stephanie (BSC.News)

Super! it's better to show than tell sometimes 🙂
6. What makes DEEPSPACE unique compared to the other GameFi platforms out there?
Zeds Dead

We have a lot planned around our economy to ensure it's sustainable in the long run including our currently secret self-adjusting economic system which will be used to ensure the rewards and incentives don't become unbalanced.

DEEPSPACE is unique because we are focusing on the gaming aspect and economy as a priority. We are not looking to build just another casino, or a "game" where you click a button and wait to see the outcome, but a game you actually play.

A huge key aspect to our project is our upgradable Smart NFT ships. One of the ways to progress through the game is to upgrade your ship. Upgrading your ship actually increases the stats and level of your ship which means you can turn a 1 star ship into a 5 star ship with enough time invested.

Of course, minting a good ship can still give you a leg up, as the upgrade process will be slow and potentially expensive should you want to go faster. This is just another mechanism that lets our players choose how they want to play and how fast they want to progress.

Stephanie (BSC.News)

Great! moving on…
7. Can you briefly describe all of the various rewards you offer on your platform?
John Wear

Only a little for now 🙂  Rewards are a topic that we believe will set us apart from many other games out there and isn't something we are discussing much until we are a little closer to release as we consider this bit part of what sets us apart and we do not wish to be copied.

What we can tell you is that this is a key focus and we are working on multiple angles to allow people to be rewarded with additional DPS, as well as an array of equipment and NFT/SFTs that can be used to enhance your ship and gameplay, or be sold on the marketplace for profit.

Stephanie (BSC.News)

okay nice!
8. Can you tell us about the security in your platform?
Zeds Dead

We take security very seriously. Our contract was audited by Certik, who is very well respected in the industry. Our contracts are owned by a multi-sig wallet that is managed by the core team. All transactions against the contract must be approved and signed by at least 4 of the 6 custodians.

This is also clear in the fact that every update is pushed to Testnet first, and thoroughly bug tested internally, and then with the community's help.

The game platform is being built with a multi-faceted security in depth model. All critical game logic will be happening on a back-end server so that our game client is just a display for users to interact with. A lot is going into that model to ensure a secure play environment. Our smart contracts powering our smart NFTs and other aspects of the game are also protected by a custom built role-based authorization system for privileged functions, written by our in-house Solidity team.

Stephanie (BSC.News)

Awesome! Last but not least
9. Any exciting news you would like to announce here today?
John Wear

We are just getting started! We've just recently released alpha testing of our marketplace and early preview of some of the game on BSC testnet, Anyone is welcome to get involved to help look for bugs or offer feedback for improvements!

Our first milestone this year, for Q1, is to get ship NFTs fully tested to our satisfaction and get them and our marketplace launched on to Mainnet, where we will introduce NFT staking of your ships, to give the community a way to earn a little more DPS while we work to further the game itself

Stephanie (BSC.News)

Exciting milestone to look forward to! Would you be able to provide us with social media links so that our community could follow?

Zeds Dead

Follow us on Twitter:

Twitter Deepspace

Twitter Zedsdeadcrypto

Join our AMAZING Telegram community: 

…or one of our other numerous social platforms that can be found in the Get Connected section located at the bottom of our website deepspace.game

Stephanie (BSC.News)

Great! Make sure that you guys go and check out DEEPSPACE! Their platform offers you exposure to the best projects on BSC all while rewarding you for using their innovative ecosystem!
Source : bsc.news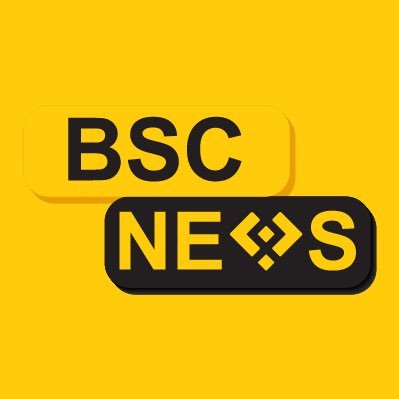 Founded in 2020, BSCNews is the leading media platform covering decentralized finance (DeFi) on the Binance Smart Chain (BSC). We cover a wide range of blockchain news revolving mainly around the DeFi sector of the crypto markets. BSCNews aims to inform, educate and share information with the global investment community through our website, social media, newsletters, podcasts, research, and live ask me anything (AMA). Our content reaches hundreds of thousands of global investors who are active in the BSC DeFi space.
BSC NEWS is a private news network. All posts posted by this user belong 100% to bsc.news All rights are reserved to BSC NEWS for more information about BSC NEWS contact BSC NEWS HERE.