The tiny country introduced its digital residency program at the beginning of the year in the hope that it will help to retain the youthful population and attract business and industry.

The Republic of Palau announced Friday that it will issue identification cards to its digital residents in the form of nonfungible tokens (NFTs) on Binance's BNB Chain blockchain. Binance founder and CEO Changpeng Zhao (CZ) was on hand in the Pacific Island nation for the unveiling of the NFTs and to meet with Palauan President Surangel S. Whipps, Jr.

Palau introduced its Root Name System (RNS) Digital Residency program in January. California-based Cryptic Labs took part in the development of the program, which provides global citizens with identity cards issued by the government of Palau. Physical cards already exist.

Planned uses for the new RNS ID NFTs include Know Your Customer (KYC) functions, access to digital banking, verified on-chain signatures and accessing services requiring government-issued identification.

"We want to create the Palauan dream," Whipps said at a press conference, adding:
"And having you here, CZ and Binance, opens that door of opportunity to develop new industries, new businesses here that hopefully can bring our young people back to Palau and be part of the new technology and innovations that's out there."
"There's regulations we need to work on within the digital residency program, but more importantly, the Corporate Registry Act," Whipps continued. "It's good to have a commitment from Binance to help us from the regulatory side."

CZ said in his response, "We will definitely explore further investment in the Palau ecosystem. […] We have already expressed our interest in, outside of crypto, traditional financial service sectors, including payment services, digital banks, etc."

Related: Palau partners with Ripple on climate-friendly national digital currency

CZ went on to call Palau, which has a population of less than 20,000, a "very good prototyping ground." Palau has distinct advantages for innovation, he said, as small countries are able to move fast to innovate, and Palau's "kind of U.S.-driven" economy is fairly well-developed. platform.twitter.com/embed/Tweet.html?creatorScreenName=cointelegraph&dnt=false&embedId=twitter-widget-0&features=eyJ0ZndfdHdlZXRfZWRpdF9iYWNrZW5kIjp7ImJ1Y2tldCI6Im9mZiIsInZlcnNpb24iOm51bGx9LCJ0ZndfcmVmc3JjX3Nlc3Npb24iOnsiYnVja2V0Ijoib2ZmIiwidmVyc2lvbiI6bnVsbH0sInRmd190d2VldF9yZXN1bHRfbWlncmF0aW9uXzEzOTc5Ijp7ImJ1Y2tldCI6InR3ZWV0X3Jlc3VsdCIsInZlcnNpb24iOm51bGx9LCJ0Zndfc2Vuc2l0aXZlX21lZGlhX2ludGVyc3RpdGlhbF8xMzk2MyI6eyJidWNrZXQiOiJpbnRlcnN0aXRpYWwiLCJ2ZXJzaW9uIjpudWxsfSwidGZ3X2V4cGVyaW1lbnRzX2Nvb2tpZV9leHBpcmF0aW9uIjp7ImJ1Y2tldCI6MTIwOTYwMCwidmVyc2lvbiI6bnVsbH0sInRmd191c2VyX2ZvbGxvd19pbnRlbnRfMTQ0MDYiOnsiYnVja2V0IjoiZm9sbG93IiwidmVyc2lvbiI6bnVsbH0sInRmd190d2VldF9lZGl0X2Zyb250ZW5kIjp7ImJ1Y2tldCI6Im9mZiIsInZlcnNpb24iOm51bGx9fQ%3D%3D&frame=false&hideCard=false&hideThread=false&id=1535192629058494467&lang=en&origin=https%3A%2F%2Fcointelegraph.com%2Fnews%2Fcz-visits-palau-to-kick-off-bnb-chain-supported-id-nfts-for-digital-residency-program&sessionId=2ea66c862a0913293795c8971d08904e1995a7b6&siteScreenName=cointelegraph&theme=light&widgetsVersion=b45a03c79d4c1%3A1654150928467&width=550px
Source : cointelegraph.com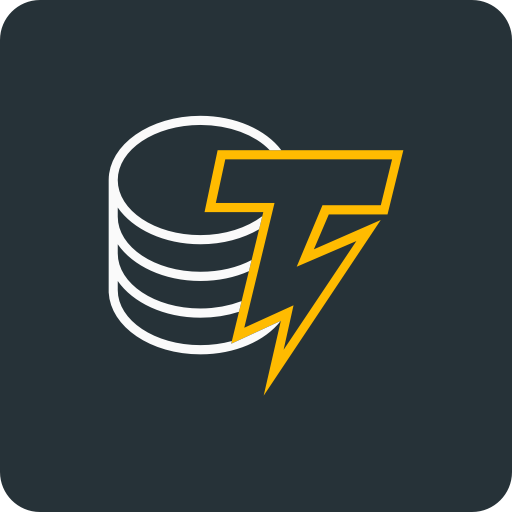 Founded in 2013, Cointelegraph is the leading independent digital media resource covering a wide range of news on blockchain technology, crypto assets, and emerging fintech trends. Each day our team delivers the most accurate and up-to-date news from both the decentralized and centralized worlds.
Our editorial content is based on our passion to deliver unbiased news, in-depth analytics, comprehensive cryptocurrency price charts, insightful opinion pieces, as well as regular reports on the social transformation that digital currencies bring.