BSC.NEWS hosts Cybertime, a leading NFT Fantasy League on Binance Smart Chain. All questions answered by @dimabosh

‍

Cryptoshrimp5 (AMA Host): It's my pleasure to have CyberTime Team with us on BSC News for an AMA. @dimabosh We have kept you waiting long enought shall we start the AMA?

Dima Boshenyatov: Yes, let's start

Cryptoshrimp5 (AMA Host): Awesome

‍

‍

Q1 Maybe we can start off with an introduction on yourself and your team members, and also any past experience in crypto world.

Dima Boshenyatov: Now in CyberTime working 7 team members:

– 3 developers

– Designer

– 2 marketers

– Content maker

I have been in blockchain since 2013. I have experience as a marketer and product specialist. I launch several startup on Blockhain and created mobile apps with an audience of 1 million users. Developers also have extensive development experience. There are several implemented DeFi projects behind. Since we are doing NFT, we have an amazing designer. She not only makes incredible NFTs, but also thinks through the UX / UI of sites Marketing works well for us too. Over the past month, we have done a lot, and with a limited budget.

‍

‍Cryptoshrimp5 (AMA Host):thats a decent team you have

‍

‍


Q2 can you tell us more about Cybertime, what is it all about?

Dima Boshenyatov: We create first NFT Marketplace with Fantasy Teams and Crypto Artist Tokens.  It will be held seasons (25-30 stages in each season). Each stage lasts approximately 2-3 days.
‍

How will the stage proceed?

1. Crypto artist uploads his works to the platform before each stage

2. Before the start of voting, a draft window opens. Each Fantasy Teams member can create their own team of crypto artists and their works. Who, in his opinion, will gain the most votes, who will sell their work the most, etc. Anyone who purchases a Fantasy Pass using the native NFTL token can participate. This is just one of its uses. There will be a leaderboard who scored the most points with the Fantasy Team, and there will be cash prizes for the winners!

3. Voting / pre-sale starts. There will be two types, voting – love and money.

– Love is when you can like the author, write a comment, give a badge (exclusive NFT from our platform)

– Money. People transfer money for NFT. All the money will go to the author of the work, but the biggest bet will eventually take the NFT itself.

4. After 7 days of voting and discussion, a 24-hour auction opens. Everyone who deposited money at the previous stage gets the opportunity to buy NFT. Highest bet wins

5. If the works are not sold, they end up on the secondary market. The starting price of all works is $ 20 and counts down 24 hours to $ 5. Any member can buy at any time. If the work is not sold at this stage, it automatically goes to the NFTL fund. Once a quarter, there will be a charity sale of all NFTs in the fund and the proceeds will be donated to charity (the community will choose which charity to send money to after each sale)

Cryptoshrimp5 (AMA Host): so basically after loading the art piece onto the platform, the artist has to form their own team? or the system will assign them randomly?

Dima Boshenyatov: Not certainly in that way. Crypto artists upload their work and that's it. Platform users (maybe artists) make up their Fantasy Team for a specific stage. For example, 3 artists and 5 works. I believe that they will sell a large sum at this stage. This is how it works

Cryptoshrimp5 (AMA Host): i see so the platform users can choose and form their own fantasy team of artist..‍

‍

‍

Q3 Under this fantasy team competition, what are the rewards and how beneficial is it for them (both the platfrom users and artists) ?

Dima Boshenyatov: Opportunity for crypto artists:

– Earn not only by selling work, but also by voting 

– Make money selling your work at the final auction. You may not even take a prize in the voting, but successfully sell at the end. There remains a moment of unpredictability

– Declare yourself to the world. Absolutely everyone can participate in competitions: unknown artists and super popular. The contests bring together crypto art connoisseurs in one place. New stars will light up

– Fantasy League makes people look at art differently. On the one hand, you enjoy the work, on the other hand, you try to catch the "trends" and guess the mood of users and popular works / authors at the moment

Opportunity for users:

– It is not necessary to buy NFT, you can support the author during the voting. All voting history will be saved in users wallet

– The ability to create your own Fantasy Team from cryptoartists and their works. Fantasy Team helps you get involved in contests, follow authors and trends

– Possibility to buy works of any of the participants in the competition. This is not just an NFT, but an NFT with history. It could be the winners of one of the stages or a rising star of the NFT scene. The community itself will create history

– Get cashback for buying NFT with the native NFTL token

Cryptoshrimp5 (AMA Host): thats good opportunity for both the artist and users

Q4 I understand that cybertime farming has just started, how can one take part in it? eg where to buy the tokens etc?

Dima Boshenyatov: We started farming today!  You need to go to cybertime.farm and start farm Not everything is perfect, but we are working to improve

‍

Q5 there's a whole page of explanation on farming vs buying is there a TLDR for our audience and if they wanna know more im sure they can have the link to read up more on it too.

Dima Boshenyatov: Yes, I write big article about farming. This is in our docs – docs.cybertime.finance/products/cyber-farming/farm-or-buy It was with ETH gas fee, so on BSC it looks much better

Cryptoshrimp5 (AMA Host): thats a good link for the community to check it out

‍

‍

Q6 what are the use case of $CTF and $NFTL, like future development of the tokens, this will interest the long term investors too

Dima Boshenyatov: What are the benefits for $NFTL holders?

1. NFTL will be the platform's key token. Artists' works will be sold for NFTL, there will be a crypto token market for artists paired with NFTL, NFTL can be used to buy access to Fantasy League, etc. The demand for a token increases its value.

2. We thought to make a burn rate to reduce the number of tokens (we will raise this issue later at the DAO voting), but now we are thinking about developing an accelerator for NFT artists, young teams in the field of NFT, creating cross-chain solutions for NFT, virtual worlds on BSC base, etc.

3. We planned to send 25% of the income from the platform to NFTL / BNB liquidity providers

What are the benefits for $CTF holders?

1. Participation in voting for the development of the project

2. Participation in the distribution of funds from the community development fund

3. 100% of the league stages for BNB will go towards the CTF buyback at market price. 50% will go to the community developer fund, and 50% to CTF / BNB liquidity providers

4. 25% of the profits of all products of the ecosystem (NFTL.art, cybertime.art and others) will be directed towards the buyback of tokens from the market and distribution among liquidity providers and the fund

Cryptoshrimp5 (AMA Host): so both tokens will be using different strategy to reduce the sell pressure?

Dima Boshenyatov: Yes, right

Cryptoshrimp5 (AMA Host): thats superb‍

‍

‍

Q7 lately we have Certik and Saffron talking about safety and security for the community and insurance for the project, is cybertime planning on any of this? or there's other plans on keeping the project safe ?

Dima Boshenyatov: Yes, safety is important. We do security audit by Adesh Kolte. Adesh is an Independent Information Security Consultant focusing on security assessments (applications, infrastructures and smart contracts). Previously worked as bug bounty hunter with Multiple organizations like Microsoft (MSRC), Apple, Google, Zoho, Siemens etc.

You can check it in our Docs – docs.cybertime.finance/security-audit

Q8 how is cybertime helping the investors in terms of tokenomics, to maintain the price and protect their investment besides the above mentioned strategy of burning and buy back, like will there be vault or compounding or other kind of startegy?

Dima Boshenyatov: We are all about NFT and crypto artists. Already, there are investors who invest part of their capital in NFT.

Cryptoshrimp5 (AMA Host): so it benefits alot of artist and also NFT lovers will love cybertime

‍

Q9 what has Cybertime accomplished so far?

Dima Boshenyatov: We launched farming – this is a major achievement. Created 2 tokens and several farming contracts. You can  all contracts here – docs.cybertime.finance/pool-contracts. Now plans to start work on the NFT Fantasy League

‍

‍

Q10 Im glad we are early in this NFT fantasy League developement, what are the short term development that the team are currently in progress with?

Dima Boshenyatov: Since initially we wanted to launch on Ethereum, but when we switched to BSC (and we are very happy about it), then more moments were opened that we would like to work on:

– ERC-721 <=> BEP-721 Bridge. When can one conditionally transfer one NFT from Ethereum to BSC and vice versa

– Ethereum has Opensea, but there is no such strong player in BSC. I think there will be a lot of competition for this place in the near future.

– We are also planning to launch our unique NFT Time Collection series. More about it here – docs.cybertime.finance/products/nft-time-collection

Cryptoshrimp5 (AMA Host): thats great stuff with the bridge on ERC 721 to BEP 721. will this be in the near future or we have to wait quite awhile before we are able to see that happening?

‍

‍

Q11 that leads me to the nex question, any roadmap or future development that is being planned that might interest the audience?

Dima Boshenyatov: If we compare the tokens in BEP-721 vs ETH-721, the picture is BEP 108 vs ETH 8600. The difference is huge. But the implementation is not very simple. I think it will take time to implement this.

Dima Boshenyatov: Q1 2021

– Launch CyberTime Farming on cybertime.farm on Binance Smart Chain #BSC

– Create NFTL & CTF liquidity pools on PancakeSwap

– Create a unique NFT collection for farmers & stakers in Cyber Farming Week #1

– Community contests (MEME, Sticker pack, Evangelist)

Q2 2021

– Launch of the light version of the NFT Fantasy League and testing on users among the community

– Implement a balanced Fantasy Challenge mechanic

– Crypto Artists Tokens Marketplace

– Launch the first version of NFT Time Collection

Q3 2021

– Launch of the NFT League Platform and the start of the first season of the league

– Recruitment of participants for the DAO Fund on cybertime.fund

– Bridge development start ERC-721 / 1155 <=> BEP-721 / 1155

– Issue a token and exchange system for NFT Time Collection

Q4 2021

– Start packing the NFT League into the Fantasy League Platform service

– Launch voting system for CTF holders at snapshot.page

– NFT League Season 1 Grand Final

Cryptoshrimp5 (AMA Host): so on this roadmap, i can say we are rather early in the game as well.

‍

‍

Q12 do you have all the links/social media list that one can find out more about Cybertime?

Dima Boshenyatov: We are very active in 3 social networks. networks, but you can find others in the Docs:

Telegram – t.me/cybertime_eth

Twitter – twitter.com/cybertime_eth

Medium – cybertime.medium.com‍

‍

‍

Q13 lastly the famous question before we end this part of the AMA, is there any alpha that you can share with the audience today?

Dima Boshenyatov: Now all efforts have been devoted to the development of farming – cybertime.farm When it is launched, we will finalize it and start developing a platform for the NFT Fantasy League

Cryptoshrimp5 (AMA Host): Thank you Cybertime for your participation in the BSC News AMA. I wish you guys great success and maybe see you guys again for another catch up AMA too! The AMA transcript will be posted in BSC News once it is ready.
Source : bsc.news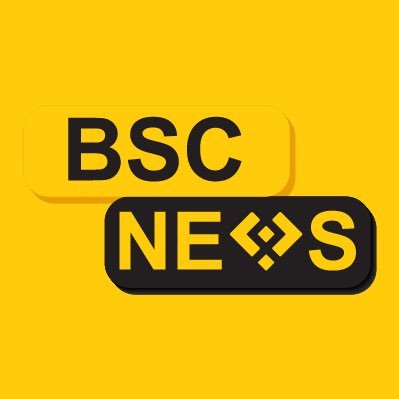 Founded in 2020, BSCNews is the leading media platform covering decentralized finance (DeFi) on the Binance Smart Chain (BSC). We cover a wide range of blockchain news revolving mainly around the DeFi sector of the crypto markets. BSCNews aims to inform, educate and share information with the global investment community through our website, social media, newsletters, podcasts, research, and live ask me anything (AMA). Our content reaches hundreds of thousands of global investors who are active in the BSC DeFi space.
BSC NEWS is a private news network. All posts posted by this user belong 100% to bsc.news All rights are reserved to BSC NEWS for more information about BSC NEWS contact BSC NEWS HERE.