CxCoin is building a platform to allow streamers and content creators a safe and easy method of receiving support through cryptocurrencies along with its auto buyback systemBy BSCTimesJuly 6, 20213 Mins Read
People are introducing new ideas into the world of cryptocurrencies. The popularity of digital currencies is skyrocketing. In the era of great competition, Cxcoin has introduced a unique idea; a platform for streamers to implement a cryptocurrency donation processor where other cryptos and CxCoin native currency have the ability to be donated.

CxCoin will strive to provide utility for the token in many ways such as the Cryptocurrency donation platform, NFT Marketplace, Cx Crash Game, and much more. In addition to the utility they will create for the token, they have also implemented a Buyback feature on the smart contract which is able to automatically buyback the Cx token and burn it.
CxCoin is a community-based and community-driven token, guaranteeing complete and utter transparency through every step of the project.CxCoin is building a platform to allow streamers and content creators a safe and easy way of receiving donations with various cryptocurrencies including the native CxCoin token.

The project is founded by Paul Denino or also known as Ice Poseidon with the intention to provide a fast, secure and easy way for streamers to receive crypto donations and boost their overall revenue from their content. This being said, CxCoin aims to deliver other projects such as its own NFT Marketplace where all the generated proceedings will be used to buy back the token and be burned.


The CxCoin Crash game is another project which will be established under the CxCoin ecosystem which will provide the gambling experience with no house edge, the project will in turn generate fees in the network which will be used to buyback the token and via its Smart contract.

The basic principles of the smart contract that CxCoin is run are:
Reflection – All holders will be able to receive 2% of the fees generated from the token just from holding the CxCoin or also known as auto staking.

Automatic Buybacks – The CxCoin smart contract will receive 6% of the fees generated from the token to be used in Buybacks of the token, insuring a pnrice stability to the token.

Marketing Wallet – 3% of all fees generated will be contributed to the Marketing wallet which in turn will be used to fund marketing campaigns in the Cryptocurrency market.
---
About Us
Paul Denino came up with the idea of making an easy, seamless and secure way of processing cryptocurrency donations as Twitch and other platforms have not yet vitalized the ever-growing cryptocurrency market. With the platform which is intended to be built aside other projects which will be part of the CxCoin ecosystem, streamers will be able to easily set up an account where they can process and accept Cryptocurrency donations directly and seamlessly. This will in general boost their overall revenue in their streaming careers.

The Team has a lot of connections to well-known content creators given that it has been working around that space for several years.

CxCoin has 4 developers working on CxCoin and its product.

CxCoin was fully audited by Techrate

Important links:
Website: cxcoin.net/
Twitter: twitter.com/CoinCx
Telegram: t.me/CxCoinNet
Whitepaper: cxcoin.net/whitepaper.pdf
BSCScan: bscscan.com/token/0xfaf35fb2ce6223fb62c6df34efcb9a5cff186ecb
Source : bsctimes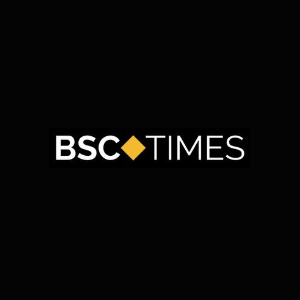 BSC TIMES is a private news network. All posts posted by this user belong 100% to bsctimes.com. All rights are reserved to BSC TIMES for more information about BSC TIMES contact BSC TIMES here.