Security breach thefting plaintiff's crypto—lawsuit ensues

An AT&T customer has turned plaintiff to file a lawsuit against the telecom giant for the theft of their crypto exchange account. Alleging inability to provide "reasonable and appropriate security to prevent unauthorized access to its customer wireless accounts." Jamarquis Etheridge (an AT&T customer) initiated a lawsuit in the Southern District of Texas flagging AT&T Inc. and AT&T Mobility LLC's fragile network security infrastructure.

The U.S. State of Texas' resident Etheridge has been using AT&T's telecom network since 2009. Claiming to have fallen victim to a "SIM swapping" or "SIM hijacking" incident, Etheridge might be new to this but AT&T for sure isn't by any means.

Etheridge's court filings with attorney Richard E. Brown allege that on September 10, 2020, AT&T "allowed wrongdoers access to plaintiff Etheridge's wireless account and, without his authorization.," Law.com states "counsel have not yet appeared for the defendant. The case is 4:21-cv-03002, Etheridge v. AT&T, Inc. et al."

Etheridge is reported to also have further alleged that "AT&T was well aware of the pervasive harm posed by SIM swapping." The plaintiff argues AT&T gave customers enough assurance pertaining to the efficacy of its SIM swapping incidents' prevention measures.

The court document maintains the following:
AT&T engages in practices that … fail to provide reasonable and appropriate security to prevent unauthorized access to its customer wireless accounts, allowing unauthorized persons to be authenticated and then granted access to sensitive customer wireless account data, including access and control over 159.8 ethereum tokens.
Apart from appropriately receiving "compensatory and equitable relief restoring him" to 159.8 ETH. Etheridge has also sought statutory, treble, and punitive damages' relief, attorney fees' compensation and associated costs' reimbursement. The plaintiff further seeks "pre-and post-judgment interest on any amounts awarded."
Source : bsctimes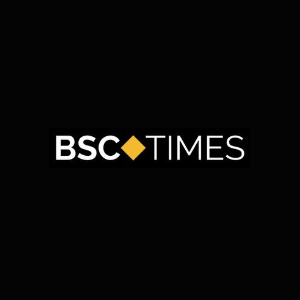 BSC TIMES is a private news network. All posts posted by this user belong 100% to bsctimes.com. All rights are reserved to BSC TIMES for more information about BSC TIMES contact BSC TIMES here.